The Diamond Princess, a cruise ship that captured headlines after an outbreak of COVID-19 among those on board, left a pier in Yokohama port Wednesday after nearly two months of quarantine.
The ship is scheduled to be put into service again in mid-May, according to the Japanese unit of Carnival Corp., the world-leading cruise company headquartered in Miami.
The ship's departure was possible after disinfection work was completed and Yokohama Quarantine Station issued a quarantine certificate the same day.
The British-flagged cruise ship entered the port on Feb. 3. Of a total of 3,711 passengers and crew members, including passengers who got off the ship earlier, 712 have tested positive for the virus and 10 have died.
According to Carnival Japan Inc., after leaving the Daikoku pier the ship will stop by another pier in the port to receive the items necessary to resume luxury cruise services — such as mattresses, linen supplies and interior accessories — from a Mitsubishi Heavy Industries Ltd. factory there.
Apr 08
Japan's prime minister has officially declared a month-long state of emergency for Tokyo, Osaka and five other prefectures to curb the spread of infections.
(NHK)
Apr 08
Japan's Cabinet has approved emergency economic measures of record proportions to deal with the impact of the coronavirus. The package is worth about 108 trillion yen, or one trillion dollars. The government plans to issue additional bonds to help fund the spending.
(NHK)
Apr 08
Prime Minister Abe Shinzo says he intends to call on people to stay home even though there will be no police crackdown on violations.
(NHK)
Apr 08
The Tokyo Metropolitan Government has begun moving people who have tested positive for the new coronavirus but have only mild or no symptoms to a hotel.
(NHK)
Apr 07
As Japan faces a fresh wave of coronavirus infections and the government prepares for a state of emergency, medical staff say a shortage of beds and a rise in cases linked to hospitals are pushing Tokyo's medical system to the brink of collapse.
(Japan Today)
Apr 07
Health officials confirmed 143 new coronavirus cases in Tokyo and 16 prefectures on Monday, bringing the total number of confirmed cases in the country to 4,000.
(NHK)
Apr 07
Japan's government is set to compile an emergency economic package of 108 trillion yen, or about one trillion dollars, to fight the impact of the coronavirus epidemic in the country.
(NHK)
Apr 07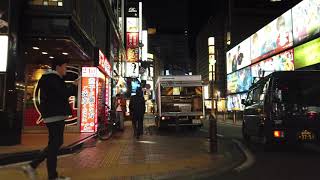 The Tokyo Metropolitan Government plans to request the closure of entertainment facilities if the prime minister declares a state of emergency based on a coronavirus-related law.
(NHK)
Apr 06
The governor of Tokyo has expressed alarm about the spread of the coronavirus as a daily record of 143 new cases was reported in the Japanese capital on Sunday.
(NHK)
Apr 06
Another 143 people in Tokyo were confirmed to be infected with the coronavirus on Sunday.
(NHK)
---