Tokyo Gov. Yuriko Koike's call for residents to stay indoors this weekend has sent people rushing to supermarkets to stockpile food and other essentials.
On Thursday morning, a day after she made the request, the U-Takaraya supermarket near Koenji Station was unusually crowded with shoppers holding baskets full of groceries. Shelves were cleared of bottled water, meat, cup ramen and spaghetti. Long lines snaked around in the already cramped aisles of the store. There was even a scuffle when a man yelled at another shopper for apparently cutting in line.
A fish salesman lamented that the lines left him no room to restock.
"So I gave up," he said. A saleswoman who was busy filling empty shelves was surprised at the speed at which products sold out.
The shopping spree was sparked by the governor's plea on Wednesday, in which Tokyo residents were asked to refrain from going out this weekend for nonessential travel to prevent the new coronavirus infections from spreading further. The previous Monday, Koike had hinted at the possibility of issuing a citywide lockdown if there is an explosive surge in cases. On Wednesday alone, Tokyo reported 41 new infections after resetting its high for three days straight.
Apr 08
Japan's prime minister has officially declared a month-long state of emergency for Tokyo, Osaka and five other prefectures to curb the spread of infections.
(NHK)
Apr 08
Japan's Cabinet has approved emergency economic measures of record proportions to deal with the impact of the coronavirus. The package is worth about 108 trillion yen, or one trillion dollars. The government plans to issue additional bonds to help fund the spending.
(NHK)
Apr 08
Prime Minister Abe Shinzo says he intends to call on people to stay home even though there will be no police crackdown on violations.
(NHK)
Apr 08
The Tokyo Metropolitan Government has begun moving people who have tested positive for the new coronavirus but have only mild or no symptoms to a hotel.
(NHK)
Apr 07
As Japan faces a fresh wave of coronavirus infections and the government prepares for a state of emergency, medical staff say a shortage of beds and a rise in cases linked to hospitals are pushing Tokyo's medical system to the brink of collapse.
(Japan Today)
Apr 07
Health officials confirmed 143 new coronavirus cases in Tokyo and 16 prefectures on Monday, bringing the total number of confirmed cases in the country to 4,000.
(NHK)
Apr 07
Japan's government is set to compile an emergency economic package of 108 trillion yen, or about one trillion dollars, to fight the impact of the coronavirus epidemic in the country.
(NHK)
Apr 07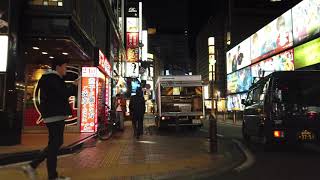 The Tokyo Metropolitan Government plans to request the closure of entertainment facilities if the prime minister declares a state of emergency based on a coronavirus-related law.
(NHK)
Apr 06
The governor of Tokyo has expressed alarm about the spread of the coronavirus as a daily record of 143 new cases was reported in the Japanese capital on Sunday.
(NHK)
Apr 06
Another 143 people in Tokyo were confirmed to be infected with the coronavirus on Sunday.
(NHK)
---