Tokyo Metropolitan Police have arrested a 29-year-old man over the alleged molestation of a girl in Sumida Ward earlier this month, reports TBS News (Mar. 26).
At around 10:00 p.m. on March 13, Yasuyuki Morii, a contract employee, came up from behind the girl on a road in the ward and fondled her chest.
After the girl resisted his advances, Morii fled the scene.
Upon his arrest on suspicion of indecent assault, Morii admitted to the allegations. "I could not control my sexual desire," the suspect was quoted by the Mukojima Police Station.
Yasuyuki Morii (Twitter)
According to police, Morii was not acquainted with the victim.
Prior to the incident, the suspect followed her over a distance of 400 meters. The incident took place where there were no other pedestrians present, police said.
"I did this several other times," the suspect also said. Police are now investigating whether he was behind several other cases that have taken place in the same area since December.
Apr 08
Prime Minister Shinzo Abe declared on Tuesday night a state of emergency for Tokyo, Osaka and five other prefectures to curb the spread of the new coronavirus after an alarming growth in cases in urban areas.
(Japan Today)
Apr 08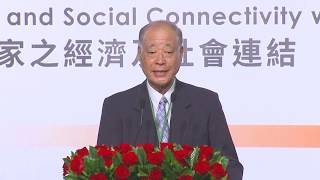 A Japanese court sentenced an 83-year-old man to five years in prison on Tuesday for shooting a former agriculture minister and high school classmate with a gun and injuring him in the northeastern prefecture of Iwate last December while disputing over decades-old money trouble.
(Japan Today)
Apr 07
A state of emergency is set to be declared in Tokyo, Kanagawa, Chiba, Saitama, Osaka, Hyogo and Fukuoka prefectures -- areas most heavily hit by the spread of the coronavirus. So how will life change for residents?
(Japan Today)
Apr 07
Japanese pop group Arashi has released a video encouraging people to wash their hands amid the coronavirus pandemic.
(Japan Today)
Apr 06
There are 4,555 homeless people currently living in Japan, according to the latest figures published by the Ministry of Health, Labor and Welfare in April last year. Of those, 1,126 live in Tokyo, the epicenter of Japan's COVID-19 outbreak.
(Japan Times)
Apr 06
A 26-year-old woman was arrested on Sunday for allegedly trespassing on the grounds of Prime Minister Shinzo Abe's private residence.
(Japan Times)
Apr 05
Winter is over, and in any normal year that would be cause for celebration. But in this COVID-19 spring, nothing is normal: Tokyo's streets are empty, especially in the evening — and so are restaurants across the city.
(Japan Times)
Apr 05
A cluster of 7 infections of the novel coronavirus has been traced to persons who were present at a hostess club in Gifu City last month, the city government has revealed, reports the Asahi Shimbun (Apr. 3).
(tokyoreporter.com)
Apr 05
Far fewer people were on the streets of shopping areas in Tokyo and other cities in Japan on Saturday, after authorities issued stay-at-home requests in the wake of the rapid spread of the new coronavirus.
(Japan Today)
Apr 04
The gathering point for anime and game fans from around the globe looks eerily different these days.
(soranews24.com)
---