The countdown is on for one of the most prestigious horse races in Japan, as the clock ticks down to 3:40 p.m. on Sunday, when the Japanese Derby will be run.
This year, with things as they are in the world of sport, the race will be held behind closed doors, taking away its colorful atmosphere and vibrancy. But nevertheless, the horse-racing fraternity will breathe a sigh of relief about the fact the race can go ahead, albeit not quite in its usual guise.
Racing jurisdictions around the world have dealt with the coronavirus problem in different ways, and the Japan Racing Association has made its own model, restricting the movement of horses and personnel, as well as closing off-track betting facilities and only permitting wagering online or by phone. Sales turnover remains (in most cases) at a fairly healthy 80 to 85 percent of previous figures, and it has enabled the wheels of the industry to keep turning. It's a fact that has not been lost on JRA President and CEO, Masayuki Goto.
"While many other countries have been suspending racing, JRA has been fortunate enough to continue holding closed-door race meetings, and the Japanese Derby will be held under those conditions,'' said Goto. "I'm sure it'll be a race full of thrills, so please enjoy it under the stay-home request on Sunday. We sincerely hope things everywhere return to normal soon, and people can enjoy watching racing on site."
The Japanese Derby, or Tokyo Yushun as it is sometimes known, was first run in 1932 at the Meguro Racecourse in Tokyo.
All that remains now of the former racetrack is a small stone memorial and horse statue to the west of Meguro station, and — just to remind us of the first derby — a race known as the Meguro Kinen, a valuable handicap that is now run on the same day as the derby.
Jul 10
The Tokyo Olympic and Paralympic organizing committee will issue ticket refunds to people unable to attend the games due to their one-year postponement, sources close to the matter said Thursday.
(Japan Times)
Jul 08
Japan will consider easing travel restrictions for athletes from abroad for next year's Tokyo Olympics and Paralympics in a bid to hold the Summer Games even if the global coronavirus pandemic is not completely under control by then, several sources close to the matter said Tuesday.
(Kyodo)
Jul 07
A wide-ranging survey conducted by the Japan News Network (JNN) found that 77 percent of those questioned said that the Tokyo Olympics "cannot be held" next year, it was announced on Monday.
(Japan Today)
Jul 05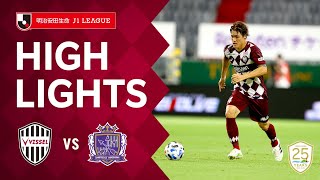 The top J1 division of Japan's professional soccer league, J.League, which postponed all official matches in February in response to the coronavirus outbreak, has resumed play without spectators.
(NHK)
Jun 29
Second-favorite Chrono Genesis blitzed the field Sunday to claim the Takarazuka Kinen at Hanshin Racecourse.
(Japan Times)
Jun 23
Japanese high school baseball players, heartbroken because their annual tournament was canceled due to the pandemic, are getting a consolation prize: a spoonful of dirt.
(Japan Today)
Jun 23
There was a great sense of sadness when it was announced by F1 officials that the Japanese Grand Prix in 2020 would be cancelled.
(newsonjapan.com)
Jun 23
Over the years, it's fair to say that Japanese professional wrestlers haven't had a fair opportunity to shine in WWE.
(newsonjapan.com)
Jun 22
Yamaha Corporation offers a wide variety of products and services. It is the biggest piano manufacturing firm globally.
(newsonjapan.com)
Jun 21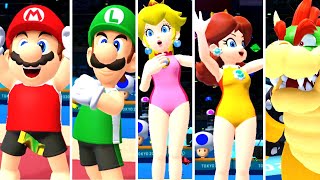 This video shows all characters playing Gymnastics - Floor Exercise in Mario and Sonic at the Olympic Games Tokyo 2020.
(MarioGamers)
---