Shimabara Rebellion - Christian Revolt in Medieval Japan
島原の乱
The Shimabara Rebellion (島原の乱) was an uprising that occurred in the Shimabara Domain of the Tokugawa Shogunate in Japan from 17 December 1637 to 15 April 1638.
Matsukura Katsuie, the daimyō of the Shimabara Domain, enforced unpopular policies set by his father Matsukura Shigemasa that drastically raised taxes to construct the new Shimabara Castle and violently prohibited Christianity. In December 1637, an alliance of local rōnin and mostly Catholic peasants led by Amakusa Shirō rebelled against the Tokugawa shogunate due to discontent over Katsuie's policies. The Tokugawa Shogunate sent a force of over 125,000 troops supported by the Dutch to suppress the rebels and defeated them after a lengthy siege against their stronghold at Hara Castle in Minamishimabara.
Following the successful suppression of the rebellion, Shirō and an estimated 37,000 rebels and sympathizers were executed by beheading, and the Portuguese traders suspected of helping them were expelled from Japan. Katsuie was investigated for misruling, and was eventually beheaded in Edo, becoming the only daimyō to be executed during the Edo period. The Shimabara Domain was given to Kōriki Tadafusa. Japan's policies of national seclusion and persecution of Christianity were tightened until the Bakumatsu in the 1850s.
The Shimabara Rebellion was the largest civil conflict in Japan during the Edo period, and was one of only a handful of instances of serious unrest during the relatively peaceful period of the Tokugawa shogunate's rule... read more on Wikipedia
May 26 (Wikipedia) - 島原の乱(しまばらのらん)は、江戸時代初期に起こった江戸幕府のキリシタン弾圧に対する反乱。日本の歴史上最大規模の一揆であり、幕末以前では最後の本格的な内戦である。島原・天草の乱(しまばら・あまくさのらん)、島原・天草一揆(しまばら・あまくさいっき)[1]とも呼ばれる。寛永14年10月25日(1637年12月11日)勃発、寛永15年2月28日(1638年4月12日)終結とされている。
...continue reading
---
Being a "Foreigner" English Girl Born in Japan | Japanese is My Native Language! ft. Jazmine
Max D. Capo - Jul 29
Jazmine Sachiko Ross is born and raised in Ishikawa prefecture Japan, and despite having both English parents, she only went to Japanese public schooling her entire life.
---
About 80% of Vietnamese, Cambodian trainees in Japan owe debt
Nikkein - Jul 29
More than half the foreign technical trainees in a recent survey took on an average of 540,000 yen ($3,950) in debt to come to Japan, with around 80% of trainees from Vietnam and Cambodia carrying such debts.
---
Japan aims to restore foreign student numbers to pre-pandemic level in 5 years
NHK - Jul 29
Japan's education ministry says it aims to restore the number of foreign students in the country to the pre-pandemic level in around five years.
---
Teacher arrested for filming up girl's skirt
Japan Today - Jul 25
Police in Matsue, Shimane Prefecture, have arrested a 30-year-old elementary school teacher on suspicion of disturbing the public peace after he filmed up a teenage girl's skirt with his smartphone camera.
---
Survey finds obesity rates fell, but eyesight worsened among Japanese schoolchildren
soranews24.com - Jul 25
Obesity rates among Japanese school students have started falling after they climbed sharply between the end of 2019 and throughout 2020.
---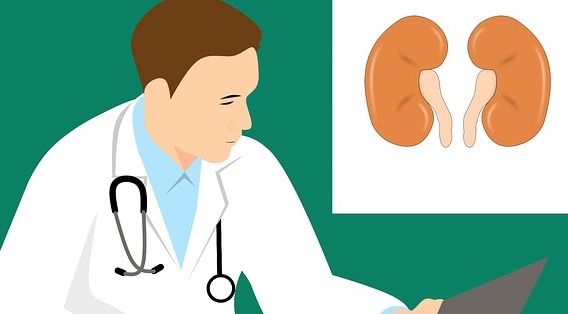 5 Tips on How to Prepare Your Child for Kidney Transplant
newsonjapan.com - Jul 25
Major procedures like kidney transplants are already quite daunting for adults to think about.
---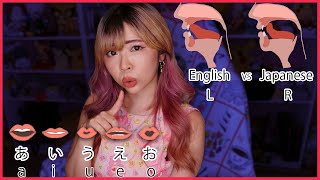 DESU or DES? Pro Japanese Pronunciation Tips
Japanese Ammo with Misa - Jul 23
How to correctly pronounce desU or deSS? masU or maSS?
---
Japan's only 'baby hatch' offers mums a safe and anonymous place to give up newborns
South China Morning Post - Jul 22
For 15 years, a hospital in southern Japan has been the only place in the country where a child can be anonymously and safely abandoned.
---
Meiji Kabuki Through the Eyes of Toyohara Kunichika (1873)
Kabuki In-Depth - Jul 21
In this video, we will have a look at Toyohara Kunichika's series of ukiyo-e prints Haiyū Rakugo Atari Kurabe ("Actors and Comedy, Comparisons of Hits"), published in 1873 and offering a glimpse into the colorful world of early Meiji period kabuki, showcasing some of the great actors of this period at a relatively early stage of his career, including Ichikawa Danjūrō IX, Onoe Kikugorō V, Nakamura Sōjūrō, Ichikawa Sadanji I, Suketakaya Takasuke IV and others.
---
Bankara – Meiji Japan's Anti-Fashion Movement
Unseen Japan - Jul 21
As the era of the samurai ended and Japan rushed towards modernization, a hard-scrabble fashion movement called the Bankara rose in opposition.
---
Retro Japanese townscape - What happens when a professional corrects this Artwork?
Watercolor by Shibasaki - Jul 21
This is Shibasaki, a painting instructor. Today I will be correcting a winter scene of a hot spring resort town featuring a retro townscape that looks as if it were lost in a movie world.
---
Japanese student living in Portland says he was attacked by Dylan Kesterson
KGW News - Jul 20
Dylan Kesterson was arrested for an anti-Asian attack in early July. The victim of a previous attack filed a police report after recognizing his picture on the news.
---
Education Page:
1
|
2
|
3
|
4
|
5
|
6
|
7