Japanese art and its significance in the modern world
Japan is a country known for its beauty. From the mesmerising Geishas to art like sushi pieces, stunning Japanese art, and the beautiful blossom season.
Some of these things are totally unique to the country, and you would have to visit it to experience the beauty. However, these forms of art have also spread out to the world, and Japanese art is playing a significant role in the modern world.
The home decor influence
It is not uncommon to find Japanese inspired art in homes around the globe. We can for example see it in wall art where Japanese inspired shapes and forms connect the decor and create harmony in the home. They often feature muted colours and soft lines either forming abstract pieces, or specific motives. Examples of motives you might find in paintings or posters originating from Japanese art, are waves, birds, women, flowers, mountains, nature, or villages.
Wall art like this is often combined with the Chinese way of creating harmony in a home, Feng Shui. This way of interior decorating is all about space flow, not connecting the bed and the window, separating the workspace, and using a harmonised colour palette.
Japanese inspired tattoos
Tattoos have become a popular form of self-expression, and it is common to take inspiration from other artforms and cultures around the world. When we are speaking of Japanese style tattoos, we are generally referring to Irezumi, or more traditionally, Wabori.
Back in time, this was done by hand using needles fastened to bamboo sticks. The name Tebori is often used for this technique, which translates to hand carving or engraving. In the western world, it is more common to tattoo with needles and machines due to health regulation, but it is not uncommon to still see Japanese inspired art in tattoo shops. Motives of dragons, Geishas, flowers, or more tribe-like tattoos.
Contemporary architecture
The Japanese influence is to be seen in many places, and architecture is no exception. Japanese art is influencing architecture with simplicity, attention to detail, contemplative atmosphere, and an emphasis on material gravity. The architecture was greatly influenced by China at first but has moved in different directions throughout the years. It has now come to incorporate elements from other cultures in Asia, as well as answering to some western influence.
Geography, climate, natural disasters, and available material have played a significant role in the development of Japanese architecture. The roof of certain Japanese buildings plays a huge role in the architecture and is where most can spot it from the crowd of buildings.
The many beautiful elements of the country of Japan are one of the reasons why it has become a popular attraction for both tourists and art lovers. The unique lines and figures speak for themselves and have gotten their way around the world. Just like how many other cultures have affected Japanese art and architecture, it has also made its influence in many other scenes and can now be spotted across the globe.
---
Being a "Foreigner" English Girl Born in Japan | Japanese is My Native Language! ft. Jazmine
Max D. Capo - Jul 29
Jazmine Sachiko Ross is born and raised in Ishikawa prefecture Japan, and despite having both English parents, she only went to Japanese public schooling her entire life.
---
About 80% of Vietnamese, Cambodian trainees in Japan owe debt
Nikkein - Jul 29
More than half the foreign technical trainees in a recent survey took on an average of 540,000 yen ($3,950) in debt to come to Japan, with around 80% of trainees from Vietnam and Cambodia carrying such debts.
---
Japan aims to restore foreign student numbers to pre-pandemic level in 5 years
NHK - Jul 29
Japan's education ministry says it aims to restore the number of foreign students in the country to the pre-pandemic level in around five years.
---
Teacher arrested for filming up girl's skirt
Japan Today - Jul 25
Police in Matsue, Shimane Prefecture, have arrested a 30-year-old elementary school teacher on suspicion of disturbing the public peace after he filmed up a teenage girl's skirt with his smartphone camera.
---
Survey finds obesity rates fell, but eyesight worsened among Japanese schoolchildren
soranews24.com - Jul 25
Obesity rates among Japanese school students have started falling after they climbed sharply between the end of 2019 and throughout 2020.
---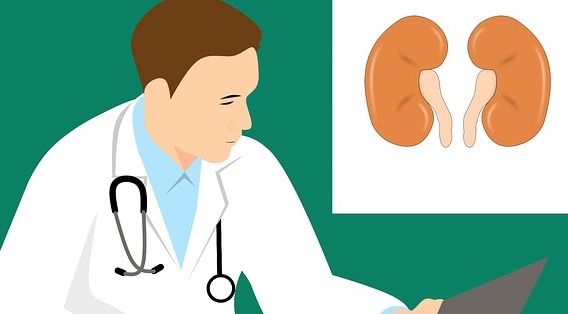 5 Tips on How to Prepare Your Child for Kidney Transplant
newsonjapan.com - Jul 25
Major procedures like kidney transplants are already quite daunting for adults to think about.
---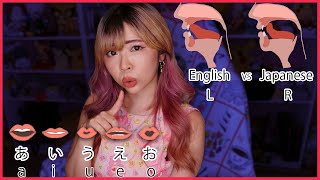 DESU or DES? Pro Japanese Pronunciation Tips
Japanese Ammo with Misa - Jul 23
How to correctly pronounce desU or deSS? masU or maSS?
---
Japan's only 'baby hatch' offers mums a safe and anonymous place to give up newborns
South China Morning Post - Jul 22
For 15 years, a hospital in southern Japan has been the only place in the country where a child can be anonymously and safely abandoned.
---
Meiji Kabuki Through the Eyes of Toyohara Kunichika (1873)
Kabuki In-Depth - Jul 21
In this video, we will have a look at Toyohara Kunichika's series of ukiyo-e prints Haiyū Rakugo Atari Kurabe ("Actors and Comedy, Comparisons of Hits"), published in 1873 and offering a glimpse into the colorful world of early Meiji period kabuki, showcasing some of the great actors of this period at a relatively early stage of his career, including Ichikawa Danjūrō IX, Onoe Kikugorō V, Nakamura Sōjūrō, Ichikawa Sadanji I, Suketakaya Takasuke IV and others.
---
Bankara – Meiji Japan's Anti-Fashion Movement
Unseen Japan - Jul 21
As the era of the samurai ended and Japan rushed towards modernization, a hard-scrabble fashion movement called the Bankara rose in opposition.
---
Retro Japanese townscape - What happens when a professional corrects this Artwork?
Watercolor by Shibasaki - Jul 21
This is Shibasaki, a painting instructor. Today I will be correcting a winter scene of a hot spring resort town featuring a retro townscape that looks as if it were lost in a movie world.
---
Japanese student living in Portland says he was attacked by Dylan Kesterson
KGW News - Jul 20
Dylan Kesterson was arrested for an anti-Asian attack in early July. The victim of a previous attack filed a police report after recognizing his picture on the news.
---
Education Page:
1
|
2
|
3
|
4
|
5
|
6
|
7