US naval officer in Japan faces prison over deadly crash
For Ridge Alkonis, a U.S. Navy lieutenant living in Japan, a springtime trip with his wife and three children to Mount Fuji was intended as fun and leisurely family time before an expected deployment.
What happened next, and why, is a matter of dispute. But it gave rise to a three-year prison sentence.
In the telling by Alkonis' family and supporters, the naval officer abruptly lost consciousness in the car, causing him to slump over behind the wheel after suffering acute mountain sickness. Japanese prosecutors and the judge who sentenced him contend he fell asleep while drowsy, shirking a duty to pull over immediately.
No matter the cause, Alkonis' car veered into parked cars and pedestrians in a parking lot, striking an elderly woman and her son-in-law, both of whom later died. With a Japanese court set to hear an appeal Wednesday of Alkonis' prison sentence, his parents are pleading for leniency for an act they say was nothing more than a terrible accident but that prosecutors view as deadly negligence. He is home in Japan pending the appeal.
After the crash near Fujinomiya, he was arrested by Japanese authorities and held for 26 days in solitary confinement at a police detention facility, interrogated multiple times a day and was not given a medical treatment or evaluation, according to a statement of facts provided by a family spokesman. That statement says that when American authorities arrived to take Alkonis into custody and return him to a U.S. base, he already was held by the Japanese.
He was indicted on a charge of a negligent driving, resulting in death, and sentenced last October to three years in prison. The charge carries up to seven years imprisonment in Japan. He has appealed.
English-language court records obtained by the AP show that the judge expressed skepticism over the mountain sickness claim, citing an initial statement from Alkonis to police in which he said he felt drowsy after driving through mountainous curves. ...continue reading
---
Drunken police officer arrested for trespassing into company he believed was his home
Japan Today - Aug 09
Police in Osaka have arrested a 22-year-old police officer on suspicion of unlawful entry after he was trespassing in a shipping company's distribution center on Sunday.
---
Japanese sailor stabbed during remembrance ceremony in Honiara
rnz.co.nz - Aug 08
A Japanese sailor has been stabbed at Bloody Ridge in Solomon Islands during a World War II remembrance ceremony in Honiara.
---
Hiroshima marks 77th anniversary of atomic bombing
NHK - Aug 06
People in Hiroshima are marking the 77th anniversary of the atomic bombing that devastated the city in the final days of World War Two. Thousands of people gathered on Saturday morning for an annual ceremony at the city's Peace Memorial Park.
---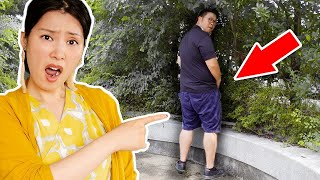 INCREDIBLY RUDE THINGS Japanese people do!
Mrs Eats - Aug 06
Japanese people are considered to be some of the politest people in the world, but they're definitely NOT as polite as you think!
---
A 550-year-old man has been found in Japan. He is still alive!
Ridddle - Aug 04
This year, the oldest man in the world has turned… no, not one hundred twenty, and not even one hundred fifty. A Japanese monk named Shinnyōkai celebrates his five hundred fiftieth birthday!
---
Lawyers decry ban on 'menacing' eyewear at Japan prison
enca.com - Aug 04
A Japanese prison that banned a convict from wearing his glasses because they made him look "menacing" has come under fire from lawyers who call the decision a rights violation.
---
Mother arrested after 2 children die of heatstroke when left in car
Japan Today - Aug 04
Police in Atsugi, Kanagawa Prefecture, have arrested a 21-year-old unemployed woman on suspicion of parental neglect resulting in death after her two-year-old daughter and one-year-old son died of heatstroke due to being left in a car.
---
The Dark Side Of Teenage Maiko in Kyoto | 舞妓の闇
Japanese Comedian Meshida - Aug 03
Kyoto is a famous traditional city in Japan and maiko are the symbol of Kyoto. They are 15-19 year old girls who are geisha apprentices.
---
Pedestrian attacked by sword-wielding man in Kanagawa
Japan Today - Aug 02
Police in Atsugi, Kanagawa Prefecture, are looking for man who attacked a pedestrian with a sword on Monday.
---
Japanese 'romance scam' ringleader detained in Ghana
NHK - Aug 01
Ghanaian authorities have detained a man wanted by Japanese police on suspicion of leading an international romance scam group.
---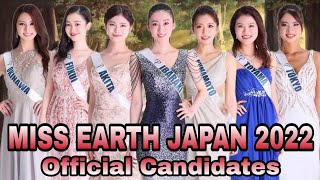 Miss Earth Japan 2022 is Manae Matsumoto
pageantcircle.com - Jul 30
Manae Matsumoto bested 24 other finalists to be crowned Miss Earth Japan 2022 on Tuesday, July 26 at Hotel Chinzanso in Tokyo.
---
Japanese life expectancy declines for 1st time in decade due to COVID-19
Xinhua - Jul 30
The average life expectancy of Japanese women and men decreased for the first time in a decade in 2021 as the country struggled with the COVID-19 pandemic, health ministry's statistics showed Friday.
---
Society Page:
1
|
2
|
3
|
4
|
5
|
6
|
7