Morning-after pill debate rages in Japan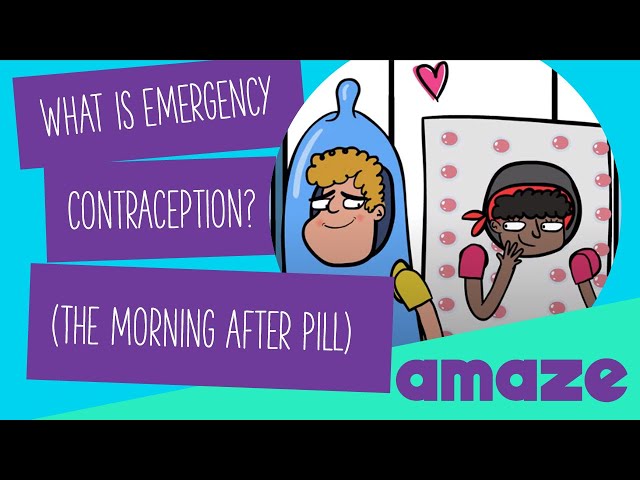 When Megumi Ota needed the morning-after pill in Japan, she couldn't get a prescription in time under a policy activists call an attempt to "control" women's reproductive rights.
"I wanted to take it but couldn't over a weekend," when most clinics are closed, she told AFP.
Unable to arrange an appointment in the 72 hours after sex when the drug is most effective, "I just had to leave it to chance, and got pregnant."
Emergency contraception cannot be bought without a doctor's approval in Japan and is not covered by public health insurance, so can cost up to US$150.
It's also the only medicine that must be taken in front of a pharmacist to stop it being sold on the black market.
Abortion rights are just as restrictive, campaigners say, with consent required from a male partner, and a surgical procedure the only option because abortion pills are not yet legal.
A government panel was formed in October to study if the morning-after pill should be sold over the counter, like in North America, most of the EU and some Asian countries.
But gynaecologists have raised concerns, including that it could increase the spread of diseases by encouraging casual, unprotected sex.
---
Aristocratic schools rush into Japan, attract China's elite class
Spotlight on China - Jun 30
Elite boarding schools with superb facilities are mushrooming across Japan. The second-generation wealthy from China is the target of these prestigious international schools as they try to attract students from Asian households.
---
The rise and fall and rise and fall and rise of Japan
h0ser - Jun 30
Japan is a country which has gone through many phases of power and decline. Here are the last (and future) 5 of those phases. Why does Japan go through these, and what will happen in its future?
---
205 applicants pass preliminary tests in JAXA astronaut recruitment
NHK - Jun 28
Japan's space agency has announced that 205 applicants have passed preliminary examinations in its latest astronaut recruitment.
---
This is a Day in My Japanese School
akidearest - Jun 28
The Japanese Language Proficiency Test is a really intense exam that really puts your Japanese skills to the test and depending on the level that you take and the score that you get it can be a really useful tool when looking for opportunities in Japan.
---
International schools offer golf, skiing in Japan, luring rich Chinese parents
straitstimes.com - Jun 27
An international school building boom is underway in Japan, fuelled by top-shelf names in education seeking to attract the children of wealthy Asian families, especially from China.
---
The True Reason Why Japanese Uses Three Different Characters
Let's ask Shogo - Jun 25
The biggest obstacle that every student studying Japanese will face… The three Japanese characters, right? Even we Japanese study kanji throughout the nine years of compulsory education, and we still sometimes misuse them.
---
Changes in the proportion of anemia among young women after the Great East Japan Earthquake: the Fukushima health management survey
Nature - Jun 25
This study aimed to evaluate the sequential changes in the proportion of anemia among young women over eight years after the Great East Japan Earthquake in 2011 using a prospective study of the Fukushima Health Management Survey.
---
Japan recognizes a record number of work-related mental health cases
NHK - Jun 24
Japan's health ministry says in the last fiscal year that ended in March, a record 629 cases of depression and other mental health issues were recognized as work-related and eligible for compensation.
---
Survey shows nearsightedness occuring early among schoolchildren
NHK - Jun 24
A Japanese government survey shows that nearsightedness is starting to occur at an early age, affecting 6th-graders at the same level as adults.
---
If you move to Japan… you'll be stuck here permanently
Cash Jordan - Jun 23
Japan is so different from what most Americans are used to that its very easy to get lost just by walking around.
---
Japan crowdfund for forest that inspired film
hurriyetdailynews.com - Jun 22
A Japanese city is launching a crowdfunding campaign to help preserve a special spot of woodland: The forest that inspired the animator of beloved movie "My Neighbour Totoro."
---
Soft Power Japan — From Cool Japan to Cold Japan
Asia Society - Jun 22
University of Oxford researcher Warren A. Stanislaus explains how the elements of "coldness" of Japanese pop culture, manga, anime, and games were disassembled and reassembled into grime music and, in turn, empowered the marginalized youth in the U.K. Stanislaus discussed the creation of a platform to make "Cold Japan" a source of soft power.
---
Society Page:
1
|
2
|
3
|
4
|
5
|
6
|
7