Shiseido shifts focus to quality products that are made in Japan
Cosmetics giant Shiseido Co. is relocating its production facilities back to Japan in seeking to win customers with a "made-in-Japan" brand.
Buoyed by the weakening yen, Shiseido is looking to bolster its exports from Japan to various areas around the world as fewer foreign visitors can travel to Japan to buy their products.
Shiseido unveiled its Fukuoka Kurume Factory to reporters on May 26, which started operations in April in Kurume, Fukuoka Prefecture. The facility can make 140 million units of skincare products from its core Elixir line and other lines annually.
Products manufactured there are sent out not only to Japanese consumers but also to those in China and other Asian nations from nearby Hakata Port. Profits linked to the plant are expected to rise due to the recent drop in the yen.
Shiseido in December 2019 opened its Nasu Factory in Otawara, Tochigi Prefecture--its first new facility in Japan in 36 years. The Osaka Ibaraki Factory was next created in Ibaraki, Osaka Prefecture, in December 2020, before the latest Fukuoka Kurume Factory opened.
---
KDDI finally restores mobile service after 86-hour failure
Nikkei - Jul 05
KDDI Corp. said its "au" mobile phone service had been fully restored by Tuesday afternoon, ending 86 hours of service disruptions that affected millions of customers and a range of business activities.
---
Pension giant GPIF to invest in Japanese startups for first time
Nikkei - Jul 04
Japan's Government Pension Investment Fund, one of the world's largest institutional investors, will begin investing in Japanese startups in order to give the sector a boost, Nikkei has learned.
---
BOJ owns half of JGB market after huge buying to defend yield cap
Business Times - Jul 04
The Bank of Japan (BOJ) now owns half of outstanding Japanese government bonds (JGB) issued in the market, data showed on Monday (Jul 4), a sign the bank's aggressive buying to defend its 0.25 per cent yield cap is bloating an already huge balance sheet.
---
Why Japanese Iron Kettles Are So Expensive
Business Insider - Jul 03
A handmade Japanese iron kettle can cost over $300. For centuries, artisans have made kettles by pouring molten iron into molds and hammering them out once they've cooled.
---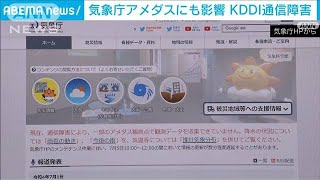 KDDI mobile customers across Japan hit by prolonged network troubles
Japan Today - Jul 03
KDDI Corp, one of Japan's top three carriers, said Saturday its mobile customers have been facing difficulties making calls and getting online for over half a day, with the disruption of its nationwide networks also impacting services from banking and transmission of weather data to parcel deliveries.
---
Japan's GPIF logs first quarterly investment loss in two years
channelnewsasia.com - Jul 01
Japan's Government Pension Investment Fund (GPIF) reported on Friday an investment loss of $16 billion in January-March, the first quarterly negative return in two years, as higher U.S. interest rates and the war in Ukraine rattled financial markets.
---
Kirin brewery to withdraw from Myanmar
france24.com - Jul 01
Japanese drinks giant Kirin said Monday it will withdraw from Myanmar, after a failed bid to disentangle its operations from a joint venture with a junta-owned company after last year's coup.
---
Japan business mood dims for a 2nd quarter as costs rise: BOJ Tankan
Nikkei - Jul 01
Business sentiment among Japan's large manufacturers cooled for the second straight quarter amid economic headwinds, including the war in Ukraine, the extended lockdown in China, and global supply shortages and inflation, the Bank of Japan's latest Tankan survey showed Friday.
---
Apple increases iPhone 13 prices in Japan ahead of iPhone 14 launch in Autumn
9to5mac.com - Jul 01
Apple on Thursday raised the price of iPhone models in Japan, making the product more expensive for Japanese consumers. In some cases, prices are now almost 20% higher, which may be a reflection of the local currency getting weaker against the dollar.
---
Japan's growth prospects remain positive, at least in the short term
think.ing - Jul 01
Today's numerous data releases, from inflation to labour to business surveys, suggest a positive outlook for Japan in the near term. The overall picture is still mixed and the figures aren't good enough to change the central bank's current stance
---
Japan's land price up 0.5% in rebound from pandemic hit
Kyodo - Jul 01
The average land price in Japan as of Jan. 1 was up 0.5 percent from a year earlier, the National Tax Agency said Friday, rebounding from a fall in 2021 as the country recovers from the coronavirus pandemic.
---
Tepco shares surge as Japan's heat wave stretches power grid
marketwatch.com - Jun 30
Shares of Tokyo Electric Power Co. Holdings Inc. surged Wednesday as a heat wave in Japan boosted power demand in the capital.
---
Business Page:
1
|
2
|
3
|
4
|
5
|
6
|
7