Most summer festivals, firework displays to return after 3 years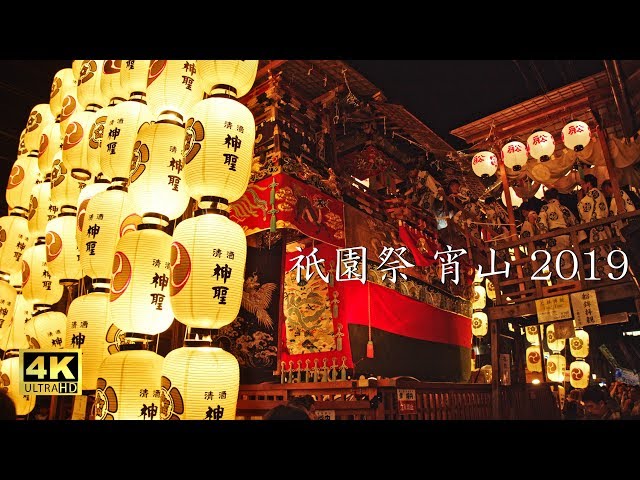 Many of the traditional festivals and firework displays that add color to the Japanese summer will be held for the first time in three years as coronavirus restrictions are lifted.
NHK polled the organizers of 38 major events across Japan. The organizers of 26 events, or 68 percent, say they will be held this summer for the first time in three years.
The Aomori Nebuta Festival in Aomori, the Gion Festival in Kyoto and the Hakata Gion Yamakasa in Fukuoka are among those that will be held on much the same scale as before the pandemic.
The Aomori festival features huge lantern floats and the Kyoto pageant has parades of tall, decorated floats. The Fukuoka event is known for lively processions of people carrying floats on their shoulders.
Major firework displays that attract huge crowds, such as the Nagaoka Fireworks Festival in Niigata Prefecture and the Omagari fireworks in Akita Prefecture, will also be back after three years.
The Sendai Tanabata Festival and the Awa Odori dance festival in Tokushima were among the five events held last year. The organizers say this year's festivals will be larger in scale.
Even though the pandemic has subsided and travel and other restrictions have been lifted, seven major firework events have been canceled for the third year in a row.
The organizers of the Sumida River Fireworks Festival in Tokyo and the Nagara River fireworks in Gifu say it is unavoidable that the event sites will be crowded.
---
ANA to resume flights from Beijing to Narita after suspension
Japan Times - Jul 01
All Nippon Airways Co. said Thursday that it will resume direct flights from Beijing to Narita Airport near Tokyo on July 11, after being suspended for more than two years against a backdrop of the coronavirus spread.
---
Suite room in Japanese overnight ferry | Kyoto to Hokkaido
Shiba Travel - Jun 30
We are going to Hokkaido by ferry today and stay in the ferry suite. The ferry departs from Maizura.
---
Japan's most popular beach near Tokyo
Japan explorer - Jun 30
Kanagawaw, Aushi Beach, June 2022. Temp: 33 C
---
Hawaii says airlines adding more flights from Japan
KHON2 News - Jun 30
Hawaiian Gov. David Ige says there are some promising developments in bringing more Japanese visitors to Hawaii, and also easing restrictions for Hawaii residents traveling to Japan.
---
As COVID fears ebb, Japan readies for more tourists from abroad
CTV - Jun 28
The rickshaw men in Tokyo are adding English-speaking staff, a sure sign Japan is bracing for a return of tourists from abroad.
---
Tokyo Disney to keep admission limit post-COVID
Nikkei - Jun 28
The operator of the Tokyo Disney Resort (TDR) will continue to restrict entry to its parks, even though COVID numbers have come under control in Japan, to reduce wait times and improve customer experience.
---
Japan sees shortest rainy season this year
indiablooms.com - Jun 27
The rainy season has come to an abrupt end in parts of Japan, the Japan Meteorological Agency said Monday, with record high temperatures expected in the coming weeks.
---
Hongkongers join Japan property tours to scout for investment opportunities amid yen's slump
South China Morning Post - Jun 27
Japan's reopening of its borders to international tourists is attracting investors from Hong Kong looking to seize real estate opportunities with the yen at a near 25-year low.
---
24 Hours With a Japanese Hermit in a Hidden Village
Tokyo Lens - Jun 27
Spending 24 hours with a Japanese Hermit in a bear-infested village that can't be reached. What could go wrong?
---
Beautiful Voyage | Ultimate 7-Day Ferry Travel in Japan Ep2
Solo Travel Japan - Jun 27
Traveling around Japan by taking 4 different overnight ferries. This is episode 2. Today's ship is Kitakyushu II, operated by Meimon Taiyo Ferry, from Shinmoji (Fukuoka) to Osaka.
---
Japan records hottest June day amid energy squeeze
bdnews24.com - Jun 25
The heat-wave, which the Japan Meteorological Agency (JMA) expects to persist throughout the summer, came as the government called on households and businesses to save electricity to avoid possible power crunch until September.
---
What is the Fune norikomi or Ceremonial Boat Ride?
Kabuki In-Depth - Jun 25
We take a quick look at the centuries old ceremony known as fune norikomi, which will be repeated the 29 of June in Osaka.
---
Travel Page:
1
|
2
|
3
|
4
|
5
|
6
|
7