Japan's top potato chip maker Calbee to raise prices up to 20%
【カルビー】ポテトチップスやじゃがりこなど 値上げや容量変更へ
CALBEE, Japan's answer to Frito-Lay with an enormous product line-up ranging from pizza-flavoured potato chips to low-carb granola, is raising prices again as companies struggle to absorb costs that are climbing at the fastest clip in years.
The Tokyo-based company said in a statement Wednesday (Jun 22) it will raise the prices of snacks and cereals in Japan by 5 per cent to 20 per cent from September because of increasing material costs. Its shares advanced as much as 5.1 per cent in Tokyo after the announcement, their biggest intraday gain in more than a month.
While paying more for food is a worldwide phenomenon, it's an especially sensitive topic in Japan, where stagnant wages make it hard for households to swallow a rush of price hikes for everything from burgers to beer. The yen's slide to a 24-year low against the dollar is also exacerbating price pressures for the resource-poor archipelago, which is heavily reliant on imports for energy and food.
The popularity of the snack maker, whose largest shareholder is PepsiCo, reaches beyond the supermarket aisle. Its regional souvenirs of limited-edition snacks ranging from octopus-ball flavoured potato sticks in Osaka or taco-rice flavoured ones in a nod to a popular dish in the southernmost prefecture of Okinawa are also hugely popular and will cost more come fall, the company said.
---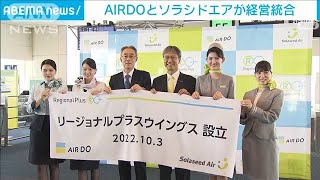 Japan's AirDo and Solaseed Air complete merger
smartaviation-apac.com - Oct 04
Japanese carriers AirDo and Solaseed Air merged their operations on Monday to cut costs and create a stronger business in the face of greater business uncertainty.
---
Why I had to leave Japan to launch my gaming company
Nikkei - Oct 04
Regulators and tax rules are fueling a new brain drain
---
Japan's business mood worsens in third quarter, Bank of Japan 'tankan' survey shows
Reuters - Oct 03
Japanese manufacturers' business mood worsened in the three months to September, a central bank survey showed on Monday, bolstering views that the weakening yen and its inflationary impact on business costs undermined a fragile economic recovery.
---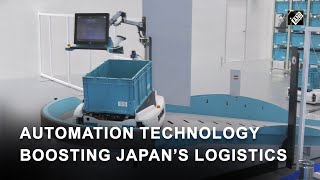 Automation technology to boost Japan's logistics industry
ANI News - Oct 03
The logistics industry is paying attention to technology that automates work. Automation technology can bring efficiency and solve challenges that Japanese industries face.
---
Budget sushi mogul arrested for allegedly stealing trade secrets
NHK - Oct 01
Tokyo police have arrested the president of the operator of one of Japan's largest sushi chains on suspicion of fraudulently obtaining confidential information on a rival company.
---
GIC seeks Japan property deals as yen falls and tourists return
Business Times - Sep 30
Singaporean sovereign wealth fund GIC is on the hunt for property deals and corporate partners across Japan as the falling yen and border reopening trigger a rush of tourists and deals.
---
Toyota president: California zero-emission requirements hard to meet
Nikkei - Sep 30
Toyota Motor President Akio Toyoda said California's new zero-emission requirements, which seek to end sales of new gasoline-only vehicles by 2035, will be "difficult" to meet.
---
Japan's Daikin says it will assemble air conditioners in Nigeria as it renews Africa expansion
Reuters - Sep 30
Daikin Industries will begin assembling air conditioners in Nigeria as the Japanese company renews a push into Africa that had been delayed by the COVID-19 pandemic, the head of the company's India business said on Thursday.
---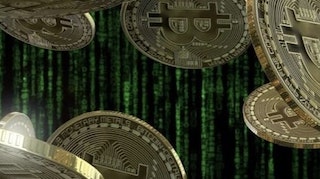 現在仮想通貨を取引するべき投資家
newsonjapan.com - Sep 30
2022年に入ってから仮想通貨市場は低迷が続き、仮想通貨関連メディアでは「仮想通貨冬の時代」と言われることが増えた。
---
How to Play at Online Casinos for Real Money
newsonjapan.com - Sep 30
Playing at online casinos for real money is only simple at first glance.
---
Japan, China mark 50 years since normalization of ties amid tensions
Japan Today - Sep 29
Japanese and Chinese leaders exchanged messages to mark the 50th anniversary of the normalization of diplomatic ties on Thursday, with little mood for a grand celebration as tensions remain over a territorial row and a deepening rift between Beijing and Western nations over Taiwan.
---
Analog Japan sinks to record low in global digital ranking
Nikkei - Sep 29
Japan has hit a new bottom in terms of global digital competitiveness, according to an annual ranking released Wednesday, underscoring the country's difficulty in modernizing public- and private-sector systems.
---
Business Page:
1
|
2
|
3
|
4
|
5
|
6
|
7