Former Yankee slugger Hideki Matsui honored during 150th anniversary of baseball in Japan
The former outfielder accepted the Japan Society Award from former Yankees manager and Hall of Famer Joe Torre.
Former Yankees slugger Hideki Matsui was honored in New York City for his contributions to baseball and helping build cultural connections between the U.S. and Japan through the game.
Matsui accepted the Japan Society Award from former Yankees manager and Hall of Famer Joe Torre on Tuesday night. The honor given to the two-time All Star coincides with the 150th anniversary of baseball's introduction to Japan from the U.S.
Torre, Matsui's manager during the player's first five years in Major League Baseball, said. "During a time when too often, we have to talk about our differences, I have even more appreciation for those who pull us toward one another instead of away from each other. Hideki Matsui is one of those special people who embodies baseball as a bridge between our cultures."
The slugger, also a Japanese Baseball Hall of Famer, received the award at an event featuring more than 700 attendees, including New York City Mayor Eric Adams and the secretary of state of New York, Robert J. Rodriguez.
Matsui, who largely spoke through a translator during his 10-year career in the MLB, delivered an acceptance speech in English from memory, recounting his decision to play with the Yankees after a successful career with the Yomiuri Giants. Matsui paid tribute to both Torre and his former manager with the Giants, Shigeo Nagashima, who was an avid fan of fellow legendary Yankees outfielder Joe DiMaggio.
---
Ohtani hits two 3-run homers
NHK - Jun 22
In Major League Baseball, Japanese star Ohtani Shohei hit a pair of 3-run-homers in Tuesday's game. But even "Sho-time" couldn't help the Los Angeles Angels secure victory in extra innings.
---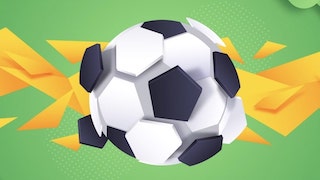 11 Sports Betting Tips for First-Time Bettor
newsonjapan.com - Jun 22
Sports betting is all about entertainment, and betting on the outcome of a sports match allows you to watch games live and in your own time.
---
Bullied, burned-out children in Japan quit judo
taipeitimes.com - Jun 21
Japan is the home of judo, but a brutal win-at-all-costs mentality, corporal punishment and pressure to lose weight are driving large numbers of children to quit, raising fears for the sport's future in its traditional powerhouse.
---
Everything You Need To Know About New Japan Pro Wrestling
WrestleTalk - Jun 20
What does one need to know about new Japan pro wrestling being a promotion with half a century of history to poll from could leave that question with a bloated answer but fear not today will not be the day that I gather kids around the lemon tree and talk for hours on end.
---
Baseball: "Last Samurai" star Ken Watanabe offers encouragement to Ohtani
Kyodo - Jun 16
Movie star Ken Watanabe offered a message of encouragement to Japanese compatriot Shohei Ohtani when he threw out the ceremonial first pitch before Wednesday's Los Angeles Dodgers-Los Angeles Angels game.
---
Legendary Japanese wrestler Keiji Muto set to retire
arabnews.com - Jun 15
Keiji Muto, better known as The Great Muta to wrestling fans around the world, is set to retire from active competition after 40 years of performing.
---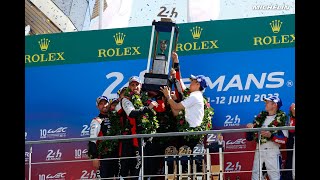 Toyota dominates again to win 5th straight Le Mans
Japan Today - Jun 13
Toyota won the 24 Hours Le Mans in the classic endurance race for the fifth straight time, with the No. 8 car finishing ahead of the No. 7 in another dominant performance on Sunday.
---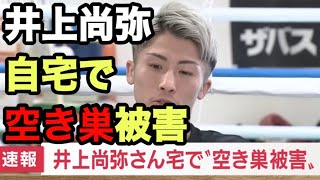 Boxing champ Inoue's home burglarized during Donaire fight
ivpressonline.com - Jun 09
While Japanese boxer Naoya Inoue was winning his title bout against Nonito Donaire, burglars were breaking into his home.
---
Naoya Inoue unifies 3 boxing bantamweight titles
Nikkei - Jun 08
Naoya Inoue became the first Japanese to hold a world title from three different sanctioning bodies with a second-round technical knockout of Nonito Donaire of the Philippines on Tuesday.
---
Japan's wheelchair tennis star Kunieda wins his 8th French Open title
news9live.com - Jun 05
Japan's Shingo Kunieda won his eighth French Open men's wheelchair title and 27th Grand Slam crown on Saturday with a 6-2, 5-7, 7-5 victory over Gustavo Fernandez of Argentina.
---
Kenichi Horie becomes world's oldest to sail solo across Pacific
RFI - Jun 04
An 83-year-old yachtsman arrived in Japan early Saturday morning after a solo, non-stop trip across the Pacific, becoming the oldest person ever to achieve the feat.
---
Matsuyama disqualified for too much paint on his 3-wood
Japan Today - Jun 03
Former Masters champion Hideki Matsuyama was disqualified Thursday when officials determined he had too much paint on the face of his 3-wood that he was using for alignment.
---
Sports Page:
1
|
2
|
3
|
4
|
5
|
6
|
7