KDDI to pay $1.50 to each of its 36m customers hit by network outage
KDDI"おわび"3589万人に一律200円を返金へ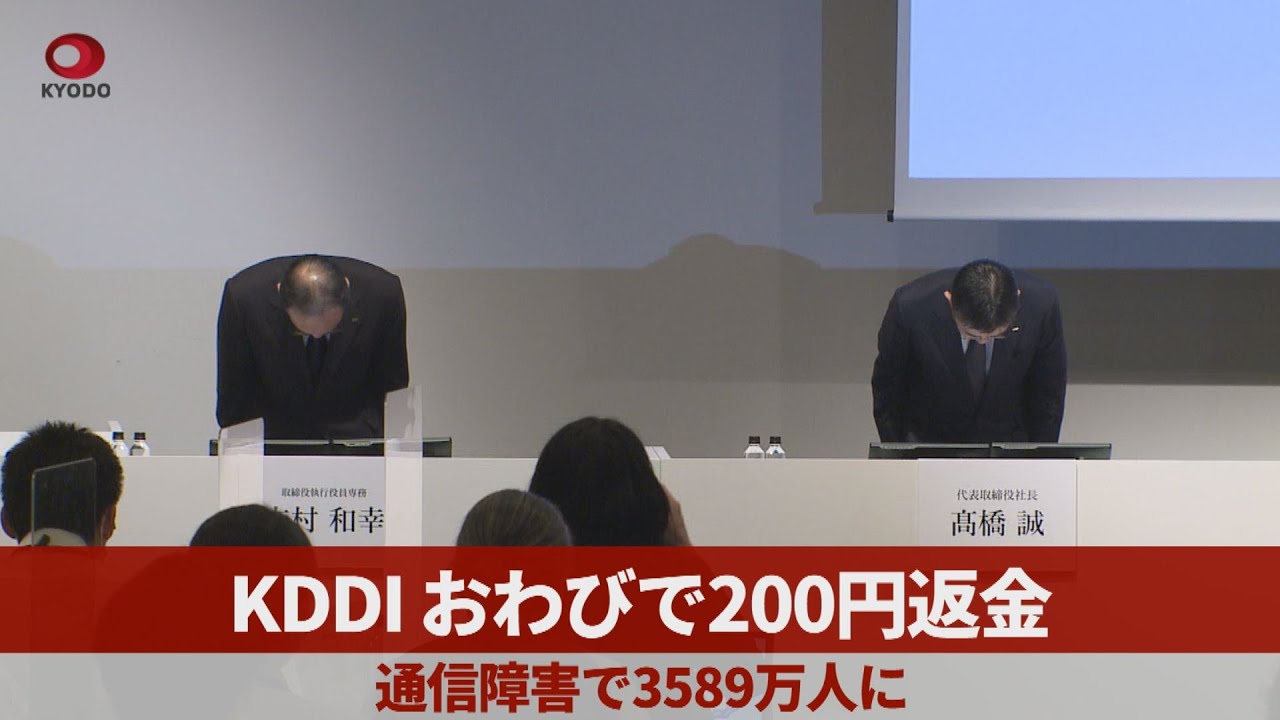 KDDI Corp. said Friday it will pay damages to 35.89 million customers as a form of "apology" following a major service disruption that spanned several days earlier this month.
The provider of the "au" mobile service -- and Japan's second-largest mobile carrier by subscribers -- will reduce individual invoices by 200 yen ($1.50), with the total damages expected to reach approximately 7.3 billion yen, KDDI President Makoto Takahashi said during a press conference in Tokyo.
"We sincerely apologize to our customers across the country for causing a major inconvenience," he said.
Takahashi said he will voluntarily waive 20 percent of his salary for three months.
The disruption affected at least 30.91 million people, according to an incident report submitted to the Ministry of Internal Affairs and Communications the previous day.
It was one of Japan's worst such incidents, exceeding the 2018 service outage at SoftBank Corp. in which a record 30.60 million mobile connections were affected.
The carrier also said that under the company's terms, around 2.71 million users are also eligible for compensation equivalent to their basic charge for two days as the service outage lasted 24 hours or longer.
An average of 104 yen will be deducted from their individual bills. ...continue reading
Jul 30 (ANNnewsCH) - 利用者3500万人余りに一律200円返金すると発表しました。  KDDI・高橋誠社長:「3589万人のお客様を対象に一律200円の減算を実施致します」 ...
continue reading
---
Photo Shooting with the Highest Grade Oiran Kimono in Kyoto, Japan
Let's ask Shogo | Your Japanese friend in Kyoto - Aug 14
In the past, there existed a government-approved entertainment district where women called yujyo worked.
---
Japan new cabinet has at least 20 deputies linked to Unification Church
Nikkei - Aug 14
At least 20 Japanese lawmakers appointed as deputies for cabinet members confirmed Friday that they had links to a controversial religious group, after Prime Minister Fumio Kishida called for a self-check and review to appease a wary public.
---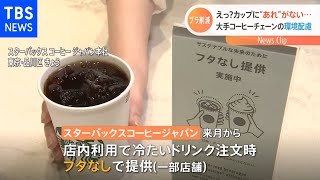 Nearly 370 mil disposable cups used by coffee chains in Japan in 2020
Japan Today - Aug 14
An estimated 369.65 million disposable cups were used to serve drinks by nine major coffee chains in Japan in 2020 alone, highlighting limited progress in promoting reusable cups and cutting waste, according to a recent survey by an environmental conservation group.
---
Japan to keep imported wheat price unchanged despite inflation
Japan Today - Aug 14
The Japanese government plans to keep unchanged the average price at which it sells imported wheat to milling companies from October onward despite soaring inflation, an official with knowledge of the matter said Saturday.
---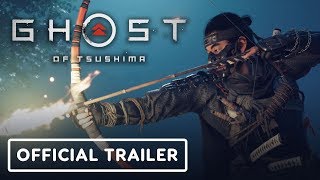 Ghost of Tsushima movie director claims Sony is "on board" for full Japanese language cast
dexerto.com - Aug 14
Ghost of Tsushima's film director, Chad Stahelski, claimed Sony is behind making the movie fully in Japanese with an all-Japansese cast.
---
One Piece Film: Red divides the public in Japan with very mixed reviews
ruetir.com - Aug 14
One Piece Film: Red the 15th best-selling manga film of all time, One Piece premiered on August 6 in Japanese theaters and has not left anyone indifferent.
---
Tokio Marine to sell insurance policies through Amazon
Nikkei - Aug 13
Tokio Marine & Nichido Fire Insurance will sell insurance on Amazon Japan's website, starting Aug. 22, as it looks to take advantage the platform's massive digital sales channel to reach younger buyers, Nikkei has learned.
---
Japanese automakers could really hurt Japan's economy
BestInTESLA - Aug 13
Resistance to switch to EVS could really hurt Japan as a country. Japan has already lost some huge export industries to South Korea and China like semiconductors and home appliance but it looks like they could also lose the automotive industry because of the stubbornness of Toyota and other companies that are fighting against the transition to EVS.
---
Man arrested for sticking sewing needles into buttocks of ex-girlfriend's 4-year-old son
Japan Today - Aug 12
Police in Annaka, Gunma Prefecture, have arrested a 29-year-old unemployed man on suspicion of abusing his former girlfriend's four-year-old son by sticking sewing needles into his buttocks.
---
Aggressive dolphins bite more people off Japanese beach, some taken to hospital
ksby.com - Aug 12
People frequenting a Japanese beach are on heightened alert after usually docile wild dolphins have been biting more and more people in the waters off a beach near the south of the country.
---
To understand birthrate crisis, Japan's new male minister tries out 'pregnancy belly'
indianexpress.com - Aug 12
Japanese Prime Minister Fumio Kishida replaced the female minister in charge of tackling the country's falling birthrate and installed a man who sought to deepen his understanding of the issue by trying out a "pregnancy belly."
---
Prices set to rise in Japan for over 10,000 food items on weak yen
Kyodo - Aug 12
Food prices will continue to surge in Japan for the latter half of 2022, with more than 10,000 items set to rise in price from August onward as import costs of materials become more expensive due to a weaker yen, according to a survey by a credit research company.
---
Business Page:
1
|
2
|
3
|
4
|
5
|
6
|
7