AI recognizes raging ocean currents as a life saver
Sudden strong currents can be fatal while swimming in the sea. An AI system should recognize them and automatically call for help.
The so-called surge currents or rip currents occur suddenly: the narrow water current is localized and is driven away from the shore via waves. Inexperienced swimmers who get caught in such a stream quickly tire in the struggle and panic and risk their lives. The suction takes them out to sea, way too far back to shore. These currents are a common cause of rescue operations on beaches.
In Kanagawa Prefecture, south of Tokyo, a video-based AI system is designed to help identify these life-threatening currents and alert lifeguards. Such rip currents account for 60 percent of drowning deaths in Kanagawa, Japanese newspaper The Mainichi reports.
Current monitoring is done via a webcam mounted on a pole, which identifies the currents and swimmers around them. The system then automatically sends a notification to the lifeguard's smartwatch, who can then initiate a rescue operation.
The AI ​​system was developed by the Japan Lifesaving Association in conjunction with Chuo University in Tokyo. The team collected flow data for six months in the winter of 2021 to train the system. Current controls are in action at Yuigahama Beach in Kamakura City, a beach popular among surfers. ...continue reading
---
Wearable fans help Japan's hot dogs stay cool
The Straits Times - Aug 04
To help dogs that can't shed their fur coats to stay cool, a Tokyo clothing maker and veterinarians have teamed up to create a wearable fan just for dogs -- and even cats.
---
AI recognizes raging ocean currents as a life saver
nationworldnews.com - Jul 30
Sudden strong currents can be fatal while swimming in the sea. An AI system should recognize them and automatically call for help.
---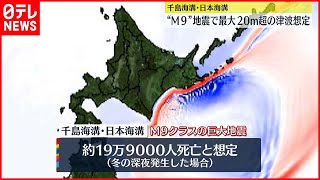 Tsunami could kill 149,000 in Hokkaido in worst-case quake scenario
Japan Today - Jul 29
Damage estimates released Thursday by the Hokkaido government show tsunami could kill 149,000 people in the event a major earthquake hits off Japan's northernmost main island, surpassing a central government prediction by around 12,000.
---
Eruption of Sakurajima raises alert level to 5
NHK - Jul 25
The Japan Meteorological Agency says a volcanic eruption occurred on Sakurajima in southwestern Japan's Kagoshima Prefecture on Sunday evening.
---
Sakurajima volcano erupts, triggering evacuations
1news - Jul 25
A volcano on Japan's main southern island of Kyushu has erupted, spewing ash and rocks.
---
Japan's space agency tests future supersonic scramjet engine specimen
NHK - Jul 24
Japan's space agency has announced that it successfully test-launched a small research rocket, which conducted tests for a future supersonic scramjet engine.
---
First bulker with rigid sail launched in Japan
maritime-executive.com - Jul 23
The first installation of a rigid, winged sail has been completed on a commercial bulker with the vessel recently floated at the Oshima Shipyard in Japan.
---
Japan regulator approves release of treated Fukushima water
CNA - Jul 22
Japan's nuclear regulator on Friday (Jul 22) formally approved a plan to release more than a million tonnes of treated water from the crippled Fukushima nuclear power plant into the ocean.
---
Shionogi Covid pill Xocova fails to win Japan panel backing
theedgemarkets.com - Jul 21
Shionogi's experimental Covid-19 treatment Xocova failed to win the backing of health experts in Japan who said there wasn't enough data to show the medicine's efficacy.
---
Metarverse technology in Japan attracts visitors worldwide
ANI News Official - Jul 17
The Hologram technology produces 3D visual effect by reflecting light. This holographic image moves three dimensionally and even shows all the details.
---
Kishida orders restart of up to nine nuclear reactors to ease power crunch
alarabiya.net - Jul 14
Japanese Prime Minister Fumio Kishida said he ordered as many as nine nuclear reactors to be restarted to help ease concerns about a possible power crunch.
---
Fatty 'katsuo' fish may foreshadow climate change, threat to Japan's sushi
Reuters - Jul 12
For half a century, Takeo Nakajo has been catching katsuo, or skipjack tuna - indispensable in Japanese cuisine whether eaten raw, dried or used as a base for the broth.
---
Sci-Tech Page:
1
|
2
|
3
|
4
|
5
|
6
|
7