Sustained rains in Japan leave damage, landslide risks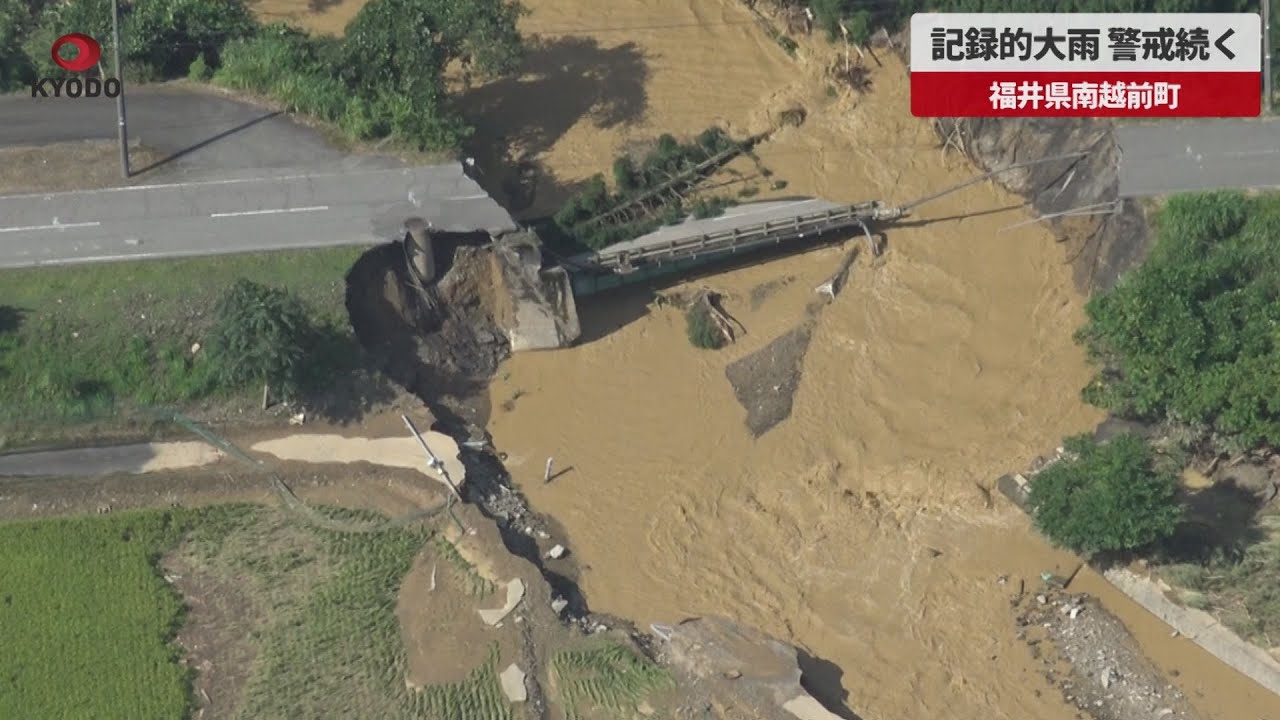 Torrential rains have continued to fall across a wide part of Japan on Friday, with record downpours reported in Fukui and Shiga prefectures as rivers have overflowed and many areas are left at increased risk of landslides.
Fifty-two rivers across nine prefectures had broken their banks as of 5 p.m. amid three days of sustained heavy rainfall, the government said. It also said 22 landslides had occurred in six prefectures in the same period.
The Japan Meteorological Agency is warning residents to be vigilant against further heavy rains into Saturday amid unstable atmospheric conditions sweeping the country from the west to the east.
In response to the damage caused by the downpours, local governments and other authorities are rushing to support residents in places where lifelines including water have been cut.
The weather agency said it recorded 405.5 milliliters of rainfall in the Fukui Prefecture town of Minamiechizen during the 24-hour period ending Friday morning -- 2.2 times its August average. Parts of Shiga and Shimane prefectures also saw record hourly precipitation. ...continue reading
---
ANA to test sharkskin-like film on planes to reduce fuel consumption
NHK - Oct 04
All Nippon Airways says it will test attaching sharkskin-like film to its aircraft. The trial using what's called riblet technology is expected to help reduce fuel consumption and CO2 emissions.
---
Secret Tokyo bars and restaurants no one knows about
Paolo fromTOKYO - Oct 03
Japan Travel Guide for Things to Do in Tokyo - Tour of Tokyo hidden gems for Tokyo Restaurants and Bars not many people know about.
---
Travel alone on a luxury sightseeing express train (Kyoto→Osaka) | Aoniyoshi
At JAPAN - Oct 01
An elegant train that I wanted to ride. This time I rode the sightseeing express train "Aoniyoshi" connecting Osaka-Nara-Kyoto.
---
Mt Fuji's 1st snow earlier than usual
News On Japan - Oct 01
Mt Fuji experienced its first snowfall of the season on Thursday, 2 days earlier than normal and 4 days later than last year.
---
Japan's businesses brace for long-awaited return of tourists
straitstimes.com - Sep 28
Japan's tourism industry is opening for business again. From the streets of Kyoto to the slopes of Hokkaido, retailers, restaurants and hotels are seeking to recover the revenue they lost during the pandemic with the return of overseas visitors starting Oct 11.
---
Follow in the footsteps of samurai on Japan's oldest trail
National Geographic - Sep 28
As the country reopens to travel, now is the best time to explore the Tokaido, a major road that inspired humorous manga-like travel guides and one of Japan's most famous artworks.
---
What Are People Wearing in Tokyo, Japan?
JESSEOGN - Sep 28
In this video, I ask people in Harajuku, Tokyo "What Are You Wearing?"
---
Japan details October's full tourism reopening
Nikkei - Sep 27
Japan on Monday provided details of its full-scale tourism reopening, following Prime Minister Fumio Kishida's announcement last week.
---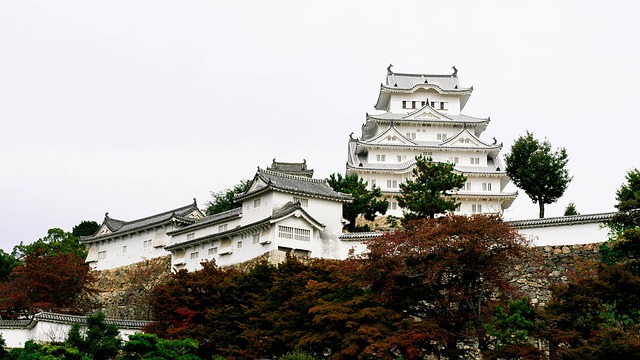 Hidden Gems in Japan To Check Out Now
newsonjapan.com - Sep 26
One of the things that makes Japan so special is the number of hidden gems that are scattered throughout the country.
---
Okinawa Travel with my Japanese In-Laws maybe NOT a Good Idea
Paolo fromTOKYO - Sep 25
When we started planning our trip a few months earlier, the Japanese government was actually encouraging domestic travel, even running campaigns with discounted travel up 50 percent in some cases.
---
SOLO TRAVEL IN JAPAN ~ Tokyo to Sado Island, Niigata
Sharmeleon - Sep 25
Spending the night in Tokyo, and then off on a ferry adventure to Sado Island for the first time
---
Shiretoko: Where Diverse Nature and Wildlife Live in Harmony | World Natural Heritage in Japan
JapanTravel - Sep 23
The Shiretoko Peninsula, located off Hokkaido's northeastern coast, is regarded as one of Japan's most beautiful nature parks and features an unspoilt landscape of forests, cliffs, wetlands, lakes, and mountains teeming with wildlife.
---
Travel Page:
1
|
2
|
3
|
4
|
5
|
6
|
7