Nissan to suspend Leaf orders, raise prices
日産 EV「リーフ」が値上げへ 原材料価格高騰の影響広がる
Nissan Motor says it will stop taking orders of its Leaf model until it raises the car's retail prices. The Japanese automaker will temporarily suspend sales of the electric vehicle in Japan from September 22nd.
Nissan blames soaring costs of steel products and a wide range of raw materials, including precious metals used in motors and storage batteries.
Rising distribution expenses are another reason.
The size of the hikes and length of suspension are yet to be decided.
The automaker says it will also consider raising prices of other models.
Japan's consumers can expect to pay more for new cars in the coming months, as other manufacturers also deal with higher costs of materials and transportation.
...
continue reading
Sep 02 (TBS NEWS) - 日産自動車は、電気自動車「リーフ」の受注を一時停止すると発表しました。世界的な原材料価格の高騰を受けた異例の措置です。 ...
continue reading
---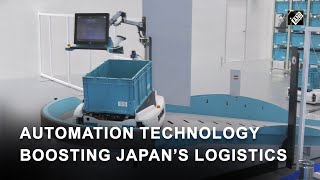 Automation technology to boost Japan's logistics industry
ANI News - Oct 03
The logistics industry is paying attention to technology that automates work. Automation technology can bring efficiency and solve challenges that Japanese industries face.
---
Budget sushi mogul arrested for allegedly stealing trade secrets
NHK - Oct 01
Tokyo police have arrested the president of the operator of one of Japan's largest sushi chains on suspicion of fraudulently obtaining confidential information on a rival company.
---
GIC seeks Japan property deals as yen falls and tourists return
Business Times - Sep 30
Singaporean sovereign wealth fund GIC is on the hunt for property deals and corporate partners across Japan as the falling yen and border reopening trigger a rush of tourists and deals.
---
Toyota president: California zero-emission requirements hard to meet
Nikkei - Sep 30
Toyota Motor President Akio Toyoda said California's new zero-emission requirements, which seek to end sales of new gasoline-only vehicles by 2035, will be "difficult" to meet.
---
Japan's Daikin says it will assemble air conditioners in Nigeria as it renews Africa expansion
Reuters - Sep 30
Daikin Industries will begin assembling air conditioners in Nigeria as the Japanese company renews a push into Africa that had been delayed by the COVID-19 pandemic, the head of the company's India business said on Thursday.
---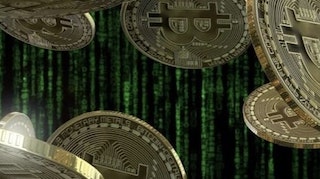 現在仮想通貨を取引するべき投資家
newsonjapan.com - Sep 30
2022年に入ってから仮想通貨市場は低迷が続き、仮想通貨関連メディアでは「仮想通貨冬の時代」と言われることが増えた。
---
How to Play at Online Casinos for Real Money
newsonjapan.com - Sep 30
Playing at online casinos for real money is only simple at first glance.
---
Japan, China mark 50 years since normalization of ties amid tensions
Japan Today - Sep 29
Japanese and Chinese leaders exchanged messages to mark the 50th anniversary of the normalization of diplomatic ties on Thursday, with little mood for a grand celebration as tensions remain over a territorial row and a deepening rift between Beijing and Western nations over Taiwan.
---
Analog Japan sinks to record low in global digital ranking
Nikkei - Sep 29
Japan has hit a new bottom in terms of global digital competitiveness, according to an annual ranking released Wednesday, underscoring the country's difficulty in modernizing public- and private-sector systems.
---
Japan's beer drinkers squirrel away suds in anticipation of price hikes
AsiaNews - Sep 29
Beer sales typically decrease after the long, hot summer has ended, but they are continuing to rise in September as impending price hikes have consumers bucking that trend as they squirrel away their favorite brews.
---
NTT Docomo to invest $415 mil. in metaverse business
NHK - Sep 29
Major Japanese mobile phone carrier NTT Docomo says it will spend 60 billion yen, or about 415 million dollars to fully enter the metaverse market.
---
EV charging stations in Japan get boost from top travel agency JTB
Nikkei - Sep 29
As Japan guardedly emerges from the COVID-19 pandemic, top Japanese travel agency JTB plans to build a nationwide network of 5,000 electric-vehicle charging points to try to ride a new trend in domestic tourism, Nikkei has learned.
---
Business Page:
1
|
2
|
3
|
4
|
5
|
6
|
7