ANA, JAL see reservations jump as Japan eases COVID entry curbs
Japanese travelers are flocking to international flights now that the government has eased its once-tough COVID restrictions on reentering the country from abroad.
All Nippon Airways and Japan Airlines are seeing a major uptick in reservations, with new bookings for international flights in October roughly doubling after the government first announced its plans.
The Japanese government on Wednesday increased the cap for daily arrivals to 50,000 people from 20,000. It also scrapped its requirement for proof of a negative COVID-19 test result within 72 hours of departure in certain cases, lowering the hurdle for overseas business travel.
ANA saw a swift increase in reservations for international flights after the government announced the changes on Aug. 24. Average daily bookings for October flights departing Japan, in particular, increased 2.7 times in the week through Monday from mid-August.
Meanwhile, new JAL bookings for flights out of Japan increased 6.6 times during the same week, compared with mid-August. Many were business travelers, or Japanese living abroad make visits home. ...continue reading
---
Mt Fuji's 1st snow earlier than usual
News On Japan - Oct 01
Mt Fuji experienced its first snowfall of the season on Thursday, 2 days earlier than normal and 4 days later than last year.
---
Japan's businesses brace for long-awaited return of tourists
straitstimes.com - Sep 28
Japan's tourism industry is opening for business again. From the streets of Kyoto to the slopes of Hokkaido, retailers, restaurants and hotels are seeking to recover the revenue they lost during the pandemic with the return of overseas visitors starting Oct 11.
---
Follow in the footsteps of samurai on Japan's oldest trail
National Geographic - Sep 28
As the country reopens to travel, now is the best time to explore the Tokaido, a major road that inspired humorous manga-like travel guides and one of Japan's most famous artworks.
---
What Are People Wearing in Tokyo, Japan?
JESSEOGN - Sep 28
In this video, I ask people in Harajuku, Tokyo "What Are You Wearing?"
---
Japan details October's full tourism reopening
Nikkei - Sep 27
Japan on Monday provided details of its full-scale tourism reopening, following Prime Minister Fumio Kishida's announcement last week.
---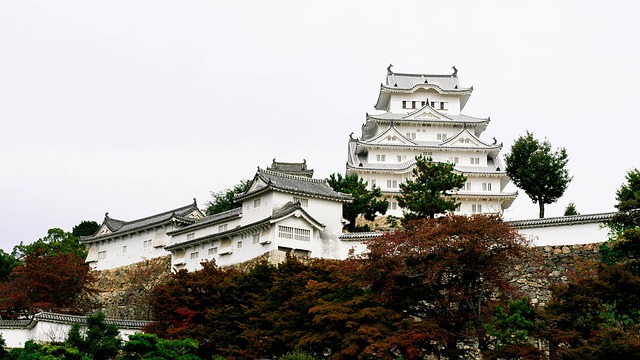 Hidden Gems in Japan To Check Out Now
newsonjapan.com - Sep 26
One of the things that makes Japan so special is the number of hidden gems that are scattered throughout the country.
---
Okinawa Travel with my Japanese In-Laws maybe NOT a Good Idea
Paolo fromTOKYO - Sep 25
When we started planning our trip a few months earlier, the Japanese government was actually encouraging domestic travel, even running campaigns with discounted travel up 50 percent in some cases.
---
SOLO TRAVEL IN JAPAN ~ Tokyo to Sado Island, Niigata
Sharmeleon - Sep 25
Spending the night in Tokyo, and then off on a ferry adventure to Sado Island for the first time
---
Shiretoko: Where Diverse Nature and Wildlife Live in Harmony | World Natural Heritage in Japan
JapanTravel - Sep 23
The Shiretoko Peninsula, located off Hokkaido's northeastern coast, is regarded as one of Japan's most beautiful nature parks and features an unspoilt landscape of forests, cliffs, wetlands, lakes, and mountains teeming with wildlife.
---
Premium Green Seats on Saphir Odoriko with a spectacular view of Japan's natural beauty
ITSUKA JAPAN - Sep 23
"Saphir" is a French word meaning "sapphire". It was named after the image of Izu's sea and sky shining blue like sapphire, the gemstone, in the hope that guests will enjoy an elegant trip.
---
Hyatt Hotels to open Japan hot spring inns to soak up inbound demand
Nikkei - Sep 22
Hyatt Hotels will open traditional hot-springs resorts in Japan, betting on demand from the influx of tourists from abroad after the relaxing of pandemic-triggered border restrictions.
---
Tokyo encouraging residents to visit public baths
NHK - Sep 22
The Tokyo Metropolitan Government is encouraging residents to visit public bathhouses by offering them free coupons.
---
Travel Page:
1
|
2
|
3
|
4
|
5
|
6
|
7