'A new way of life': the Marxist, post-capitalist, green manifesto captivating Japan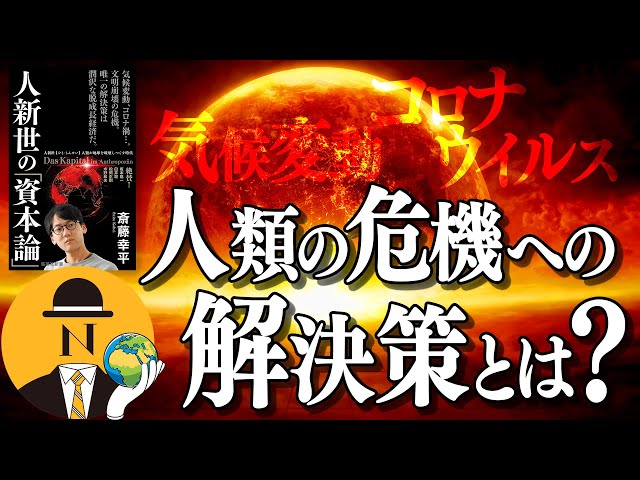 Kohei Saito's book Capital in the Anthropocene has become an unlikely hit among young people and is about to be translated into English.
The climate crisis will spiral out of control unless the world applies "emergency brakes" to capitalism and devises a "new way of living", according to a Japanese academic whose book on Marxism and the environment has become a surprise bestseller.
The message from Kohei Saito, an associate professor at Tokyo University, is simple: capitalism's demand for unlimited profits is destroying the planet and only "degrowth" can repair the damage by slowing down social production and sharing wealth.
In practical terms, that means an end to mass production and the mass consumption of wasteful goods such as fast fashion. In Capital in the Anthropocene, Saito also advocates decarbonisation through shorter working hours and prioritising essential "labour-intensive" work such as caregiving.
'I was as surprised as everyone else'
Few would have expected Saito's Japanese-language solution to the climate crisis to have much appeal outside leftwing academia and politics. Instead, the book – which was inspired by Karl Marx's writings on the environment – has become an unlikely hit, selling more than half a million copies since it was published in September 2020.
As the world confronts more evidence of the effects of climate change – from floods in Pakistan to heatwaves in Britain – rampant inflation and the energy crisis, Saito's vision of a more sustainable, post-capitalist world will appear in an academic text to be published next year by Cambridge University Press, with an English translation of his bestseller to follow. ...continue reading
---
Circles of stone: exploring the monuments of Jomon Japan
the-past.com - Sep 22
he Jomon peoples of northern Japan were unusual among foraging societies for being great monument-builders.
---
Japan saw fewer than 400,000 births in Jan.-June, 1st in 22 yrs given COVID
Kyodo - Sep 20
The number of babies born in Japan and to Japanese expatriates in the January to June period fell 5.0 percent from a year earlier to fewer than 400,000 for the first time since 2000, amid the lingering impact of the coronavirus pandemic, recent government data showed.
---
Teacher admits adding bleach to school lunch
News On Japan - Sep 18
TOKYO, Sep 18 (News On Japan) - A 24-year-old female teacher at an elementary school in Fujimi City, Saitama Prefecture, has been arrested for adding bleach to a school lunch curry.
---
Japan to face a shortage of nearly 1 million medical and welfare staff in 2040
Japan Times - Sep 16
Japan looks set to face a shortage of 960,000 medical and welfare service workers in 2040, when the country's elderly population is expected to peak, according to an annual welfare ministry report released Friday.
---
More Japanese youth want to remain single; women cite career setbacks post childbirth
WION - Sep 15
Japan is facing a new demographic challenge. The youth there do not want to get married, the finding was published after a new poll was conducted in the age group of 18 to 34.
---
Researchers say best way to soothe crying infant is by carrying them on 5-minute walk
miragenews.com - Sep 14
Most parents have experienced frustration when their infants cry excessively and refuse to sleep. Scientists have found that the best strategy to calm them down is by holding and walking with them for five minutes.
---
'A new way of life': the Marxist, post-capitalist, green manifesto captivating Japan
theguardian.com - Sep 12
Kohei Saito's book Capital in the Anthropocene has become an unlikely hit among young people and is about to be translated into English.
---
Tadpole Denial and Other Secrets to Long Life, by Japanese Doctors
Linfamy - Sep 11
Tadpole denial and various life extension techniques of premodern Japanese doctors and priests.
---
Court orders Tokyo Medical University to pay damages over rigged exams
Japan Today - Sep 10
A Japanese court on Friday ordered Tokyo Medical University to pay damages totaling around 18.26 million yen to 27 women who claimed the school rigged its entrance exams in favor of male candidates, depriving them of admission.
---
U.N. panel urges Japan to end segregated education of disabled kids
Kyodo - Sep 10
A U.N. panel dealing with the rights of people with disabilities urged Japan on Friday to end special education that segregates children with disabilities from those without, as part of its recommendations for the country over its policies for the disabled.
---
Japanese study: High fruit, vegetable consumption reduces risk of death
NHK - Sep 09
Researchers in Japan say their 20-year-long study shows that people who eat lots of fruit and vegetables are at lower risk of death compared to those who eat little of such food.
---
Japanese language school forced to stop accepting students over abuse
NHK - Sep 08
A Japanese language school in Fukuoka City, southwestern Japan, has been forced to effectively stop accepting students following an act of human rights abuse.
---
Education Page:
1
|
2
|
3
|
4
|
5
|
6
|
7