Yahoo Japan Corp. is blunting the impact of a large stock sale by a big shareholder, buying back about ¥221 billion ($2 billion) worth of its shares in a complicated deal with SoftBank Group Corp.
The deal was triggered by Altaba Inc., which warned in February that it would start divesting its 35 percent stake in Yahoo Japan, fueling a selloff of the web portal as investors braced for the prospect of more shares hitting the market.
Altaba was created last year when Yahoo Inc. was sold, so that its lucrative stakes in Yahoo Japan and Alibaba Group Holding Ltd. could be carved out.
The plan, announced by the parties Tuesday, is for SoftBank to buy 11 percent of Yahoo Japan from New York-based Altaba, and then for Yahoo Japan to buy back its own shares from SoftBank.
The entire transaction essentially lets Yahoo Japan remove a major overhang from its stock, while keeping its relationship with SoftBank mostly the same. Yahoo Japan investors cheered the news, sending the company's shares climbing as much as 13 percent.
What remains uncertain is what the parties will do when Altaba decides to sell more of its stake in Yahoo Japan, now at 27 percent.
"No one really expects SoftBank to take a majority stake," said Kazunori Ito, an analyst at Morningstar Investment Services in Tokyo. "This still leaves the question of what will happen to Altaba's remaining stake."
SoftBank Group founder Masayoshi Son has previously said he prefers to keep a minority stake in Yahoo Japan. After Tuesday's deal, SoftBank's ownership in the company will remain at about the same levels, at 48.17 percent.
The risk of a selloff was compounding an already bleak outlook for Japan's most popular internet portal. Yahoo Japan in April said profit fell for the second consecutive year, a trend that analysts project will continue in the current fiscal period.
ヤフーは、約2200億円を上限に自社株買いを実施すると発表しました。 ヤフーによりますと、自社株買いの規模はヤフーの発行済み株式の約10%にあたる6億1000万株で約2200億円に相当します。
Jul 17
Over two weeks of cloudy and rainy days in Tokyo and nearby areas has resulted in higher vegetable prices and sluggish sales of summer clothing.
(Japan Times)
Jul 17
U.S. investment firm Blackstone Group will spend over 100 billion yen ($926 million) to buy distribution centers in Japan, seeing room for growth in the country's relatively small e-commerce market, Nikkei has learned.
(Nikkei)
Jul 15
Japan's 100-yen shops are stepping up store openings as they continue to gain ground among thrifty consumers, with supermarkets and drugstores seeking them out as tenants to draw customers, shifting the dynamic in the nation's retail landscape.
(Nikkei)
Jul 13
Japanese cryptocurrency exchange operator Bitpoint has lost 3.5 billion yen ($32 million) in a hacking attack, parent company Remixpoint announced on Friday.
(Nikkei)
Jul 12
Japan's national mint has begun making the first coins featuring the new era name Reiwa.
(NHK)
Jul 12
Seoul has pointed to its interceptions of illegally exported sensitive materials to discredit Japan's claim that South Korea lacks a proper monitoring regime, prompting an immediate rebuttal from Tokyo, as bilateral relations appear to plumb another low.
(Nikkei)
Jul 10
South Korea has criticized Japan at a meeting of the World Trade Organization over Tokyo's tighter export requirements for some high-tech materials.
(NHK)
Jul 10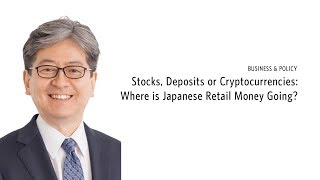 Japan's three biggest online brokerages are in a race to lower trading fees, opting to eliminate minimum charges levied on U.S. stock trades.
(Nikkei)
Jul 09
Budget restaurant chains in Japan that are struggling with sluggish sales are wondering: Where are all the "wandering salarymen"?
(Nikkei)
Jul 09
When it comes to Search Engine Optimization (SEO), link-building remains as one of the most powerful tools every brand should capitalize on. However, gaining the best link-building experience is no overnight success. Tactics that deliver long-term results are always contingent on having a well-crafted, step-by-step plan that is both concrete and measurable.
(newsonjapan.com)
---