Enduring a deadly heat wave this summer, Japan is considering adopting daylight saving time from next year, so that the 2020 Tokyo Olympic Games can stage events during cooler hours, the Sankei Shimbun newspaper reported Monday.
The report prompted an outpouring of opposition on social media from people worried that it would result in longer hours at work, and the main government spokesman said a decision had still to be taken.
"It is not true that the government has decided to aim for adopting daylight savings time," Chief Cabinet Secretary Yoshihide Suga told a news conference, citing a "major" impact on peoples' lives.
"We plan broad measures such as earlier start times, more greenery and heat-inhibiting pavements."
At least 120 people have died during the scorching heat this summer, raising concerns about athletes' safety during the 2020 Games, which will be held in late July and early August, Japan's hottest, most humid months.
Tokyo 2020 Olympics President Yoshiro Mori had previously requested Prime Minister Shinzo Abe adopt daylight saving time as it would allow events scheduled for the morning, such as the marathon, to be held during cooler hours.
Citing several sources, the Sankei Shimbun report said the government was considering bringing clocks forward by two hours between June and August next year on a trial basis, to iron out any problems with the change, ahead of a similar implementation during the Olympics.
Pressing the case for a switch to daylight savings, Masa Takaya, Tokyo 2020 spokesman, said in a statement that the step would "also help protect the environment and realize a low-carbon society in Japan."
Japan is among a handful of major economies that does not use daylight saving time during the summer, including South Korea, which set clocks back an hour in 1987 and 1988, when it hosted the Summer Olympics in Seoul.
Japan had daylight saving from 1948 to 1952 under the U.S. Occupation — a bitter memory experts say colored discussions about the measure in the 1970s and early 2000s as an energy-saving step.
Popular fears were that peer pressure about leaving work during daylight would keep workers at it longer.
Feb 18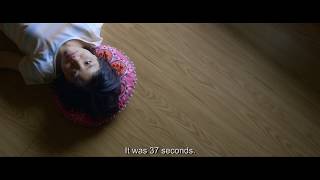 A movie by the Japanese director Hikari picked up two awards at the Berlin International Film Festival on Saturday. "37 Seconds" won the Panorama Audience Award and the CICAE Art Cinema Award.
(NHK)
Feb 18
By changing his lead attorney from a former prosecutor known as "the breaker" to a hotshot trial lawyer nicknamed "the acquitter", Carlos Ghosn plans a defense in his own image -- combative and media-savvy, experts say.
(Japan Today)
Feb 17
Police in Koga, Ibaraki Prefecture, said Saturday they have arrested a 35-year-old woman on suspicion of abusing her six-year-old daughter by hitting her with a futon beater.
(Japan Today)
Feb 16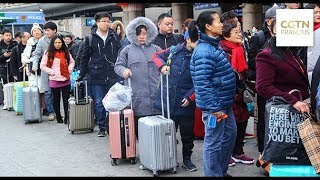 Reservations for travel overseas are surging for this year's 10-day Golden Week period, during which the Imperial succession is set to take place, according to a JTB Corp. official.
(Japan Times)
Feb 15
The Japanese government has mapped out a bill to officially recognize the Ainu ethnic minority as an indigenous people of Japan.
(NHK)
Feb 15
Bullet train ticket machines have stopped working in many parts of Japan.
(NHK)
Feb 13
Around the world, people use chocolate treats to express sweet nothings on Valentine's Day.
(BBC)
Feb 13
As spring approaches in Japan, the country's weather forecasters face one of their biggest missions of the year: predicting exactly when the famed cherry blossoms will bloom.
(straitstimes.com)
Feb 13
A new outbreak of swine fever has been confirmed on a pig farm in Aichi Prefecture, central Japan. It is the third farm in the prefecture to be hit by the highly contagious disease.
(NHK)
Feb 12
Convenience store operator Family Mart Co. on Monday announced the dismissal of a male employee after the emergence of a video showing him licking items, the latest of several similar incidents involving a food-related company in the last week, reports TV Asahi (Feb. 12).
(tokyoreporter.com)
---