'Bullet Train' actors Hiroyuki Sanada and Andrew Koji say Japanese characters are 'heart' of film
Actor Andrew Koji, who is half Japanese and was born and raised in England, said he's always felt out of place. But in the new action-comedy film "Bullet Train," Koji plays a Japanese character, and in the process, he found a new appreciation for his heritage.
"This film, and the last couple years, made me really look into [my roots] and find pride in it, and for that half of my culture," Koji said.
"Bullet Train," which is in theaters Friday, is adapted from the Japanese novel "Maria Beetle" by Kōtarō Isaka. It is set in Japan and takes place entirely on a bullet train. There are seven assassins on board, all working a job — so there's plenty of fights, blood and quippy one-liners (one character likes to quote Thomas the Tank Engine, a detail that was in the original novel).
In the film, Koji plays Kimura, a hired hand and an alcoholic, whose son is pushed off of a roof. Kimura's father, the Elder (played by Japanese action star Hiroyuki Sanada), is disappointed in him for not protecting his family. Koji boards the bullet train to get revenge on the person who harmed his son.
"Bullet Train" was the subject of criticism before its release. The novel is set in Japan with ostensibly Japanese characters. While the film is still set in Japan, many of the characters are not Japanese. The cast contains white actors, Black actors, Latinx actors and Japanese actors, and thus some have said the Japanese characters from the novel had been whitewashed. In an interview with The New York Times, Isaka said he didn't mind that the film has a more multiracial cast, saying his characters are "not real people, and maybe they're not even Japanese."
Koji said whitewashing is "a nonissue" for "Bullet Train." "The Japanese characters — Kimura and the Elder, his father — are very much the heart of it," Koji said. Though "Bullet Train" predominantly featured Brad Pitt in its marketing materials, the film opens with Kimura, and the film's screenwriter, Zak Olkewicz, told the Times that "the plot pretty much kind of is about the Japanese characters and their story lines getting that resolution."
Koji was a relatively unknown actor and stuntman when he was chosen after a worldwide casting call to be the lead in "Warrior," a martial arts series about America's first Chinatown in the 1870s, based on the writings of Bruce Lee. Koji's character, the Chinese immigrant Ah Sahm, became his breakout role. Since "Warrior," Koji has starred opposite Henry Golding in "Snake Eyes," and now he is starring alongside Pitt. ...continue reading
---
Japanese fashion designer Issey Miyake dies from cancer at 84
Al Jazeera - Aug 10
Japanese designer Issey Miyake, famed for his pleated style of clothing that never wrinkles, has died aged 84, according to media reports in the country.
---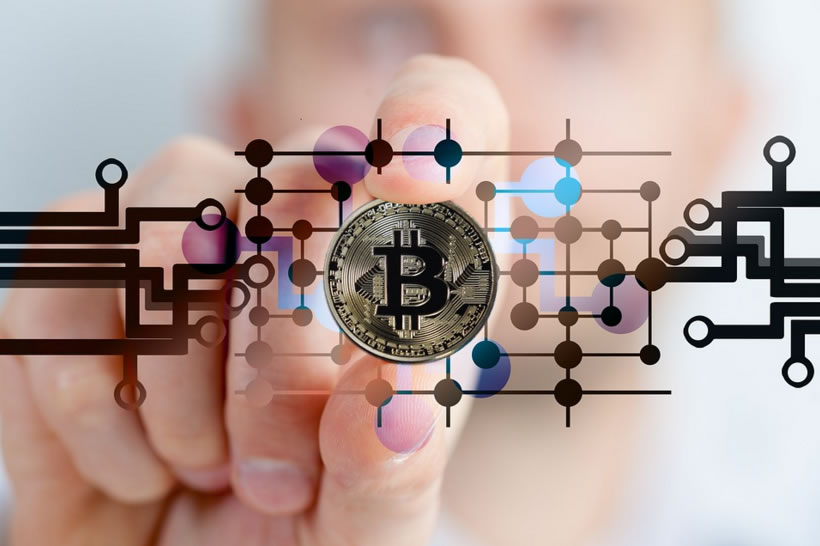 Bitcoin mining is now decontaminating
newsonjapan.com - Aug 10
Just as technology and society evolve, Bitcoin and its processes are also doing so to better use the resources in the environment without affecting it.
---
Nagasaki calls for peace on 77th anniversary of atomic bombing
NHK - Aug 09
People in Japan are remembering the victims of one of history's most catastrophic wartime attacks. Tuesday marks 77 years since the atomic bombing of Nagasaki during World War Two.
---
Drunken police officer arrested for trespassing into company he believed was his home
Japan Today - Aug 09
Police in Osaka have arrested a 22-year-old police officer on suspicion of unlawful entry after he was trespassing in a shipping company's distribution center on Sunday.
---
Beat the Heat! Water-Themed Restaurants of Tokyo!
Japan by Food - Aug 09
The rainy season may be over, but the scorching heat of summer in Tokyo has Shizuka seeking places to chill out and cool down. Join us as we dive into the water-themed restaurants of Tokyo.
---
Heavy rains continue in Hokkaido, Tohoku
NHK - Aug 09
Heavy downpours will continue into Wednesday in the northern and northeastern regions of Japan due to a stationary rain front.
---
Support for Japan PM's cabinet lowest since it was formed: NHK reports
brecorder.com - Aug 09
Public support for Japanese Prime Minister Fumio Kishida slid to the lowest level since he took office last October, with voters questioning his decision to hold a state funeral for former premier Shinzo Abe, public broadcaster NHK said on Monday.
---
Japan tech giant SoftBank posts USD 23 billion quarterly loss
dailyexcelsior.com - Aug 09
Japanese technology company SoftBank Group posted a USD 23.4 billion loss in the April-June quarter as the value of its investments sank amid global worries about inflation and interest rates.
---
Moscow Exchange suspends trading in Japanese yen
china.org.cn - Aug 09
The Moscow Exchange suspended trading in Japanese yen on Monday.
---
Beijing clears Japan's MUFG to streamline fund transfers
Nikkei - Aug 09
Top Japanese lender MUFG Bank has won approval from Chinese authorities to conduct fund transfers out of the country for select clients in a way that reduces scrutiny by Beijing and slashes paperwork.
---
Japanese sailor stabbed during remembrance ceremony in Honiara
rnz.co.nz - Aug 08
A Japanese sailor has been stabbed at Bloody Ridge in Solomon Islands during a World War II remembrance ceremony in Honiara.
---
Kyrgios beats Yoshioka to win Citi Open
Japan Today - Aug 08
Wimbledon runner-up Nick Kyrgios ended a three-year title drought by claiming the trophy at the site of his last triumph, saving the only break point he faced in the Citi Open final Sunday along the way to a 6-4, 6-3 victory over Yoshihito Nishioka.
---
Entertainment Page:
1
|
2
|
3