In Japan, the death penalty in indifference
In Japan, handcuffing behind the back is reserved for people sentenced to death on the day of their execution.
Sometimes they struggle violently and dislocate a shoulder. Is the execution then postponed? "No, it is applied"explains a certain "M" in "The Secrets of the Death Penalty Revealed by a Guardian" (Takeshobo, 2021, untranslated), manga by Ichinose Hachi, based on anonymous testimonies from former employees, like "M", of the Japanese prison system. A chilling story that the tabloid Gendai chose to publish online, Wednesday July 26, as an invitation to reflect on the death penalty, a rare step in a State which remains, with the United States, the only developed country to apply this sanction.
The day before, Tomohiro Kato had been hanged at the Kosuge detention center in Tokyo. He was sentenced to death for driving a truck into a crowd in Tokyo's Akihabara district in 2008 before stabbing several people. The attack left seven dead and dozens injured. In 2015, the Supreme Court definitively upheld the sentence, finding that the gravity of the crime left no room for leniency. Mr. Kato's hanging was the fourth in just over six months. As of December 2021, three detainees had been executed.
These executions are carried out with relative indifference, which keeps the system in a certain opacity. Confined in one of the seven special detention centers in the country, the convicts languish in individual cells of 6 square meters, under the eye of a permanently activated camera. During the day, they must remain seated. The light stays on at night to prevent suicides. Isolation sometimes affects their reason. There would be abuse. ...continue reading
---
Japanese sailor stabbed during remembrance ceremony in Honiara
rnz.co.nz - Aug 08
A Japanese sailor has been stabbed at Bloody Ridge in Solomon Islands during a World War II remembrance ceremony in Honiara.
---
Hiroshima marks 77th anniversary of atomic bombing
NHK - Aug 06
People in Hiroshima are marking the 77th anniversary of the atomic bombing that devastated the city in the final days of World War Two. Thousands of people gathered on Saturday morning for an annual ceremony at the city's Peace Memorial Park.
---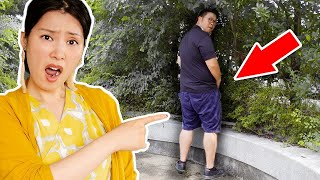 INCREDIBLY RUDE THINGS Japanese people do!
Mrs Eats - Aug 06
Japanese people are considered to be some of the politest people in the world, but they're definitely NOT as polite as you think!
---
A 550-year-old man has been found in Japan. He is still alive!
Ridddle - Aug 04
This year, the oldest man in the world has turned… no, not one hundred twenty, and not even one hundred fifty. A Japanese monk named Shinnyōkai celebrates his five hundred fiftieth birthday!
---
Lawyers decry ban on 'menacing' eyewear at Japan prison
enca.com - Aug 04
A Japanese prison that banned a convict from wearing his glasses because they made him look "menacing" has come under fire from lawyers who call the decision a rights violation.
---
Mother arrested after 2 children die of heatstroke when left in car
Japan Today - Aug 04
Police in Atsugi, Kanagawa Prefecture, have arrested a 21-year-old unemployed woman on suspicion of parental neglect resulting in death after her two-year-old daughter and one-year-old son died of heatstroke due to being left in a car.
---
The Dark Side Of Teenage Maiko in Kyoto | 舞妓の闇
Japanese Comedian Meshida - Aug 03
Kyoto is a famous traditional city in Japan and maiko are the symbol of Kyoto. They are 15-19 year old girls who are geisha apprentices.
---
Pedestrian attacked by sword-wielding man in Kanagawa
Japan Today - Aug 02
Police in Atsugi, Kanagawa Prefecture, are looking for man who attacked a pedestrian with a sword on Monday.
---
Japanese 'romance scam' ringleader detained in Ghana
NHK - Aug 01
Ghanaian authorities have detained a man wanted by Japanese police on suspicion of leading an international romance scam group.
---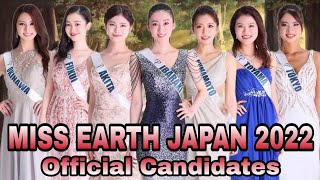 Miss Earth Japan 2022 is Manae Matsumoto
pageantcircle.com - Jul 30
Manae Matsumoto bested 24 other finalists to be crowned Miss Earth Japan 2022 on Tuesday, July 26 at Hotel Chinzanso in Tokyo.
---
Japanese life expectancy declines for 1st time in decade due to COVID-19
Xinhua - Jul 30
The average life expectancy of Japanese women and men decreased for the first time in a decade in 2021 as the country struggled with the COVID-19 pandemic, health ministry's statistics showed Friday.
---
In Japan, the death penalty in indifference
globeecho.com - Jul 30
In Japan, handcuffing behind the back is reserved for people sentenced to death on the day of their execution.
---
Society Page:
1
|
2
|
3
|
4
|
5
|
6
|
7