Air travelers in Japan can expect some relief for their pocketbooks this spring. The country's biggest airlines say they are going to slash fuel surcharges for many of their international flights.
All Nippon Airways and Japan Airlines say the cuts will be in effect for tickets issued in April and May.
The fuel charges will be slashed by over 60 percent. Consumers can thank lower crude-oil prices.
Airlines add fuel surcharges to international airfares based on fuel prices and review them every two months.
全日空と日本航空は、今年4月と5月に発券する国際線の燃油サーチャージを大幅に引き下げると発表した。原油価格の下落に伴うもので、1年8カ月ぶりの値下げとなる。日本とハワイを結ぶ路線は、現在は片道1万1000円かかるが、4000円となる。
May 22
Tokyo DisneySea has begun its largest expansion project ever.
(NHK)
May 21
The Cultural Affairs Agency on Monday announced 16 additions to its Japan Heritage list of tangible and intangible cultural properties that have been preserved based on unique regional histories and traditions, including narratives.
(Japan Times)
May 21
A special six-car Mickey Mouse-themed shinkansen bullet train has begun serving southwestern Japan's Kyushu region, with images of the beloved character splashed across its yellow livery and interiors.
(Kyodo)
May 21
ith tatami mats, noren curtains and a zen garden, this is one of the most stunning and affordable ways to travel in Japan.
(soranews24.com)
May 20
Japanese authorities raised the volcanic alert level for Mt Hakone on Sunday and warned people not to approach the crater, as seismic activity has been increasing in the popular hot-spring resort area near Tokyo.
(Japan Today)
May 19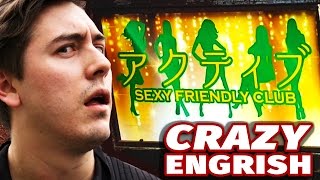 Imagine you are a Chinese tourist visiting Japan for the first time. Your travels take you to Osaka and the 40-story Umeda Sky Building, with its fine views of the city. After awhile, you look for the exit and are confronted with the following sign in Chinese: "Ni tui chu." ("You get out of here.")
(Nikkei)
May 18
Mipig Cafe, in Tokyo's trendy central Meguro neighbourhood, is the newest addition to Japan's ever-growing list of animal-themed cafes that includes cats, owls and hedgehogs.
(euronews.com)
May 17
A major red light district in Osaka will be closed during the Group of 20 summit in late June, the first such decision in 30 years, the local restaurant association said Thursday.
(Japan Today)
May 15
A UNESCO advisory panel has recommended adding two ancient tumulus clusters in western Japan, including the country's largest keyhole-shaped mound named after an emperor, to the World Cultural Heritage list, a Japanese government official said Tuesday.
(Kyodo)
May 14
Tokyo's busy Shibuya district has decided to ban drinking alcohol on some streets during the Halloween season, officials said Monday.
(Japan Today)
---