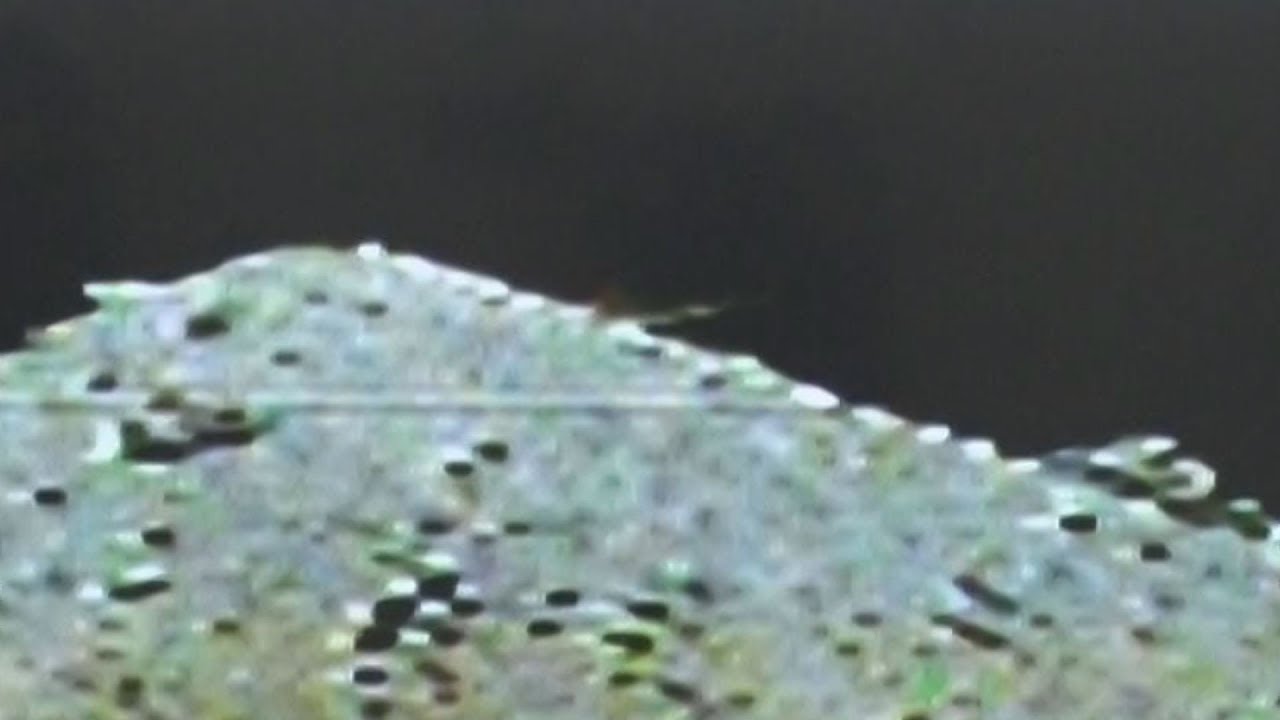 The Japan Aerospace Exploration Agency says it's highly likely that probe Hayabusa2 has succeeded in the world's first mission of creating a crater on an asteroid to study its interior.
The probe released a device called an "impactor" above the asteroid Ryugu shortly before 11 a.m. on Friday, Japan Time.
The impactor is believed to have exploded 40 minutes later, and shot a metal object into Ryugu's surface at a speed of two kilometers per second to make a crater.
JAXA officials said images taken by a small camera separated from Hayabusa2 showed pieces of rocks scattering right after the scheduled explosion time.
They added that rock particles were spreading like a curtain, which is formed when a crater is made. Officials concluded that the object shot from the impactor successfully hit Ryugu.
A member of the Hayabusa2 project team says it's highly likely that a crater has been created.
JAXA says it plans to send the probe above the crater to observe its interior in late April at the earliest, once there is no risk of scattered surface rock pieces hitting the spacecraft.
探査機『はやぶさ2』が5日、世界初、小惑星の表面に金属弾を撃ち込む実験に成功した。爆薬を使って金属弾を小惑星『リュウグウ』にぶつけて、人工的なクレーターを作るため、はやぶさ2も爆発に巻き込まれる危険があった。爆発予定時刻を過ぎても、はやぶさ2に損傷がないことが確認された。
Sep 23
Severe tropical storm Tapah is battering parts of western and southwestern Japan. It is expected to affect most of the country through Monday.
(NHK)
Sep 22
Airline companies operating in Japan have canceled more than 300 domestic flights scheduled for Sunday due to Typhoon Tapah.
(NHK)
Sep 21
The Rugby World Cup has kicked off in Japan. It's the first time an Asian country has hosted the tournament.
(NHK)
Sep 21
Saitama Prefectural Police launched a murder investigation following the discovery of the body of a missing boy, 9, at an apartment block in Saitama City early Wednesday, reports the Sankei Shimbun (Sept. 18).
(tokyoreporter.com)
Sep 21
A court awarded damages Wednesday to a woman in her 30s who broke up with her same-sex partner because of infidelity, recognizing their common-law partnership despite same-sex marriage not being legal in the country.
(Japan Times)
Sep 21
A new terminal for low-cost carriers opened at Chubu Centrair International Airport near Nagoya on Friday, raising expectations of growth in the number of foreign visitors to the Chubu region.
(Japan Times)
Sep 20
A Japanese district court has found all three former executives of Tokyo Electric Power Company not guilty in the only criminal prosecution stemming from the 2011 nuclear disaster in Fukushima.
(NHK)
Sep 20
A growing number of foreign tourists coming to Japan has helped push up commercial land prices throughout the country.
(NHK)
Sep 20
E-commerce giant Amazon Japan has announced it will launch a locker delivery service called Amazon Hub at the major convenience store chain FamilyMart and train stations along the Odakyu line.
(Japan Today)
Sep 19
The operator of a private-sector English proficiency test began accepting applications Wednesday for its tests that will serve as a component of Japan's new standardized university entrance exam.
(Japan Times)
---