Airbnb and other home-sharing services are recovering in Japan in the wake of strict regulations introduced almost a year ago, and some industry experts say there is more room to flourish, especially in rural areas.
According to the Japan Tourism Agency, 14,701 minpaku, or private lodgings, were registered with local authorities as of March 15, 2019 -- a hefty increase from the 2,210 listed as of June 15, 2018, when the new rules were implemented.
The number of rooms currently registered with the JTA is still only about 20% of the 62,000 homes listed on Airbnb just before the new law hit the market. Airbnb was forced to remove nearly 80% of its listings because hosts had not registered with the local government; thousands of users saw their existing bookings canceled.
But new projections from Fuji Keizai Networks, a leading information provider, show the home-share market almost doubling by 2020 from 2018, suggesting a full recovery. Chris Lehane, global head of policy and public affairs for Airbnb, confirms its listings are on a recovery track and says the tone of its discussions with the government has changed. Last June, he says, the government was "pushing for us to respect legal structure," whereas now they are "talking about moving forward."
The strict rules were designed to protect Japan's hotel industry, says Takayuki Miyajima, a senior economist at Mizuho Research Institute. The regulations cap the time owners can rent out their homes to 180 days a year. The private lodgings are also subject to local regulations, which can vary from place to place. In the city of Kyoto, for example, hosts can operate only from mid-January to mid-March.
The Airbnb "shock" rattled travelers, most of whom were foreign tourists. According to data from the JTA, some 80% of guests at Airbnb and its rivals are from overseas.
Jul 17
Over two weeks of cloudy and rainy days in Tokyo and nearby areas has resulted in higher vegetable prices and sluggish sales of summer clothing.
(Japan Times)
Jul 17
U.S. investment firm Blackstone Group will spend over 100 billion yen ($926 million) to buy distribution centers in Japan, seeing room for growth in the country's relatively small e-commerce market, Nikkei has learned.
(Nikkei)
Jul 15
Japan's 100-yen shops are stepping up store openings as they continue to gain ground among thrifty consumers, with supermarkets and drugstores seeking them out as tenants to draw customers, shifting the dynamic in the nation's retail landscape.
(Nikkei)
Jul 13
Japanese cryptocurrency exchange operator Bitpoint has lost 3.5 billion yen ($32 million) in a hacking attack, parent company Remixpoint announced on Friday.
(Nikkei)
Jul 12
Japan's national mint has begun making the first coins featuring the new era name Reiwa.
(NHK)
Jul 12
Seoul has pointed to its interceptions of illegally exported sensitive materials to discredit Japan's claim that South Korea lacks a proper monitoring regime, prompting an immediate rebuttal from Tokyo, as bilateral relations appear to plumb another low.
(Nikkei)
Jul 10
South Korea has criticized Japan at a meeting of the World Trade Organization over Tokyo's tighter export requirements for some high-tech materials.
(NHK)
Jul 10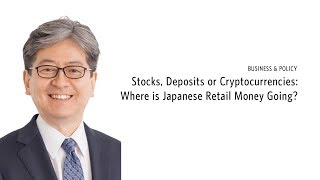 Japan's three biggest online brokerages are in a race to lower trading fees, opting to eliminate minimum charges levied on U.S. stock trades.
(Nikkei)
Jul 09
Budget restaurant chains in Japan that are struggling with sluggish sales are wondering: Where are all the "wandering salarymen"?
(Nikkei)
Jul 09
When it comes to Search Engine Optimization (SEO), link-building remains as one of the most powerful tools every brand should capitalize on. However, gaining the best link-building experience is no overnight success. Tactics that deliver long-term results are always contingent on having a well-crafted, step-by-step plan that is both concrete and measurable.
(newsonjapan.com)
---