Budget restaurant chains in Japan that are struggling with sluggish sales are wondering: Where are all the "wandering salarymen"?
The Japanese government's work-style reforms, designed to give corporate employees more flexibility and reduce overtime, were widely expected to help affordable eateries. It seemed logical. Workers would pour out of offices earlier, and with extra free time on their hands, they would be more inclined to wander around and pop into standing bars, izakaya Japanese-style pubs and other casual establishments on the way home.
Yet, ramen noodle chain operator Hiday Hidaka left market watchers scratching their heads with its lackluster latest earnings. Customer traffic from March through May fell 3% to 5%, hurting the company's quarterly results -- and hinting at deeper changes in Japanese consumer habits.
Many thought the operator's Hidakaya chain had a competitive advantage as a place to grab a quick drink and meal, since izakaya tend to be more expensive. To an extent, the noodle shops may still be feeling the effects of price hikes implemented in April 2018. But this past March, the chain tried to lure in customers by cutting the price of the first mug of beer to 290 yen ($2.70) from 330 yen. It has little to show for it.
"Though the hours of overtime worked by employees in this country have indeed declined," a company spokesperson said, "overtime pay may have decreased as well."
Hiday Hidaka is not alone. Yoshinoya Holdings, known for its chain of gyudon beef-on-rice restaurants, has not received much help from the work reforms either. The company has been pushing pub-style menu options to pull people in for after-work drinks, but although this generated a buzz for a while, the effects appear to have ebbed.
Customer flows are also weak at Saizeriya, which runs budget Italian restaurants. Like Hidakaya and Yoshinoya, Saizeriya had been counting on newly liberated workers coming in for a few quick, cheap drinks and a meal.
Jan 19
Netflix, the streaming service that has shaken up Hollywood, has unleashed its brand of big-budget disruption in Japan's TV industry.
(Nikkei)
Jan 19
Toshiba Corporation says it has confirmed that there were irregularities involving fictitious transactions at a subsidiary. The manufacturer is in the process of reconstructing its business.
(NHK)
Jan 18
Japan's SoftBank Group Corp. has offered to invest between $30 billion and $40 billion in the development of the new Indonesian capital on Borneo Island, a close aide of President Joko "Jokowi" Widodo said Friday.
(Kyodo)
Jan 18
Carlos Ghosn, the former Nissan Motor chairman-turned-fugitive, strongly implied to French media that Japanese people aided his epic escape.
(Nikkei)
Jan 17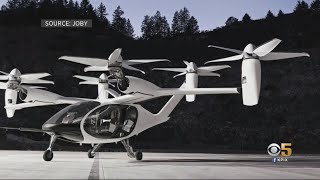 Toyota Motor Co. is investing $394 million (¥43.3 billion) in Joby Aviation, one of a handful of companies working toward the seemingly implausible goal of making electric air taxis that shuttle people over gridlocked highways and city streets.
(Japan Times)
Jan 17
On a chilly evening last month, tens of thousands of people gathered at the Saitama Super Arena near Tokyo, one of Japan's biggest live music venues. People of all ages were thrilled to witness rock legends in action: Ireland's U2.
(Nikkei)
Jan 15
The number of corporate bankruptcies in Japan increased in 2019 for the first time in 11 years, affected by a consumption tax hike, labor shortages and a series of natural disasters, a credit research agency said Tuesday.
(Japan Today)
Jan 13
Nikka Whisky Distilling's last aged products on the market will soon vanish from shelves as surging demand for Japanese whisky dries up casks across the nation.
(Nikkei)
Jan 11
A survey by a private research firm has found that a record number of Japanese companies went bankrupt last year due to a shortage of workers.
(NHK)
Jan 11
Japan's SoftBank Group Corp. plans to invest in the development of the new Indonesian capital on Borneo Island, the tech giant's founder and Chief Executive Officer Masayoshi Son said Friday.
(Kyodo)
---