Budget restaurant chains in Japan that are struggling with sluggish sales are wondering: Where are all the "wandering salarymen"?
The Japanese government's work-style reforms, designed to give corporate employees more flexibility and reduce overtime, were widely expected to help affordable eateries. It seemed logical. Workers would pour out of offices earlier, and with extra free time on their hands, they would be more inclined to wander around and pop into standing bars, izakaya Japanese-style pubs and other casual establishments on the way home.
Yet, ramen noodle chain operator Hiday Hidaka left market watchers scratching their heads with its lackluster latest earnings. Customer traffic from March through May fell 3% to 5%, hurting the company's quarterly results -- and hinting at deeper changes in Japanese consumer habits.
Many thought the operator's Hidakaya chain had a competitive advantage as a place to grab a quick drink and meal, since izakaya tend to be more expensive. To an extent, the noodle shops may still be feeling the effects of price hikes implemented in April 2018. But this past March, the chain tried to lure in customers by cutting the price of the first mug of beer to 290 yen ($2.70) from 330 yen. It has little to show for it.
"Though the hours of overtime worked by employees in this country have indeed declined," a company spokesperson said, "overtime pay may have decreased as well."
Hiday Hidaka is not alone. Yoshinoya Holdings, known for its chain of gyudon beef-on-rice restaurants, has not received much help from the work reforms either. The company has been pushing pub-style menu options to pull people in for after-work drinks, but although this generated a buzz for a while, the effects appear to have ebbed.
Customer flows are also weak at Saizeriya, which runs budget Italian restaurants. Like Hidakaya and Yoshinoya, Saizeriya had been counting on newly liberated workers coming in for a few quick, cheap drinks and a meal.
Dec 15
At the end of 1989, with Japan's bubble economy blindly approaching the cliff's edge, Japanese companies made up about half the world's 100 most valuable corporations.
(Nikkei)
Dec 14
Japanese retailer Ryohin Keikaku has lost its appeal against a Chinese court ruling that found the firm infringed on the right to a trademark owned by a Chinese company.
(NHK)
Dec 14
Japan has learned of close to 2 million overseas accounts as it broadens its search for tax evaders to smaller balances.
(Nikkei)
Dec 13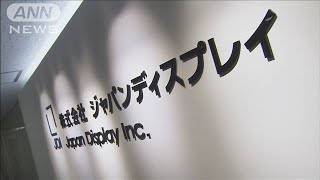 Money-losing Apple supplier Japan Display has agreed to a 90 billion yen ($828 million) cash infusion from the Ichigo Asset Management group, securing a financial lifeline after a rescue plan by a Taiwan-China consortium collapsed in September.
(Nikkei)
Dec 11
Ever since the Japanese authorities announced last year that they would be opening up bidding for the country's first
casino licenses
, there has been furious speculation over where will become "the Macau of Japan".
(newsonjapan.com)
Dec 11
The government said Tuesday it hopes to double the country's output of wagyu beef, known for its tenderness and marbled fat, to 300,000 tons by fiscal 2035 amid rising overseas demand.
(Japan Times)
Dec 11
Foreigners are descending upon the northern Japanese ski resort of Niseko in droves, lured by not only its renowned powder snow, but also land prices that remain remarkably affordable even after sharp rises in recent years.
(Nikkei)
Dec 10
The Liberal Democratic Party's tax panel is considering giving preferential tax treatment to mobile phone carriers and others to help spread fifth-generation, or 5G, high-speed wireless communications services.
(Japan Times)
Dec 10
Restaurant operator Kirin City Co. will introduce a new service that allows customers to place orders and make payments using smartphones, according to parent Kirin Holdings Co.
(Japan Times)
Dec 09
When the infamous Elon Musk of electric-car company Tesla praises your business strategy, you may be on the wrong side of an issue.
(Nikkei)
---