Yahoo Japan's acquisition of online fashion retailer Zozo presents an opportunity for the venerable internet services company to bring fresh blood into its e-commerce audience as the business looks to step outside the shadow of Amazon.com and Rakuten.
"Yahoo is focused on advertising, but we want to make e-commerce into a second pillar," Kentaro Kawabe, CEO of the SoftBank Group member, said at a news conference Thursday. "In fact, we want to make e-commerce our [main growth] driver."
Right now, Yahoo relies heavily on earnings from ads. Its media segment -- mainly advertising -- logged operating profit of 141 billion yen ($1.3 billion at current rates) for the year ended in March, well over double the contribution from the commerce business.
A trailblazer when it launched back in 1996, Yahoo Japan now perpetually lags in third place in the country's e-retail market -- to the frustration of SoftBank Group CEO Masayoshi Son, whose philosophy stresses the importance of world-beating market share. The technology conglomerate is throwing its considerable weight behind Yahoo to change this with the 400.7 billion yen tender offer for Zozo.
"Our goal of becoming the No. 1 e-commerce company in Japan by the early 2020s is coming within reach," Kawabe said.
Yahoo's audience skews somewhat older than those of Amazon and Rakuten, toward people in their 30s and 40s. Younger users turn to the service only for certain applications, such as looking up public transit information.
Zozo offers a base of 8 million customers, mostly in their 20s and 30s. Having the apparel seller set up shop on Yahoo's marketplace should bring more of these young consumers to the platform, the thinking goes.
The deal also could draw more women to a platform now used mainly by men. Males constitute 60% of users for Yahoo's online mall, while 70% of Zozo's customers are female.
SoftBank Group chief Masayoshi Son, left, and Zozo founder Yusaku Maezawa at a news conference announcing the deal in Tokyo.
Dec 11
The government said Tuesday it hopes to double the country's output of wagyu beef, known for its tenderness and marbled fat, to 300,000 tons by fiscal 2035 amid rising overseas demand.
(Japan Times)
Dec 11
Foreigners are descending upon the northern Japanese ski resort of Niseko in droves, lured by not only its renowned powder snow, but also land prices that remain remarkably affordable even after sharp rises in recent years.
(Nikkei)
Dec 10
The Liberal Democratic Party's tax panel is considering giving preferential tax treatment to mobile phone carriers and others to help spread fifth-generation, or 5G, high-speed wireless communications services.
(Japan Times)
Dec 10
Restaurant operator Kirin City Co. will introduce a new service that allows customers to place orders and make payments using smartphones, according to parent Kirin Holdings Co.
(Japan Times)
Dec 09
When the infamous Elon Musk of electric-car company Tesla praises your business strategy, you may be on the wrong side of an issue.
(Nikkei)
Dec 07
Japanese households cut their spending for the first time in almost a year in October as a sales tax hike prompted consumers to rein in expenses and natural disasters disrupted business.
(Japan Today)
Dec 06
In a country where customer service is a point of pride, Amazon Japan is challenging the status quo by daring to leave packages at the door.
(Nikkei)
Dec 06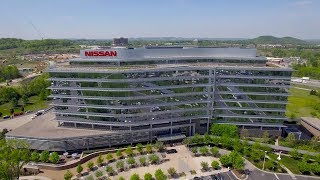 Nissan Motor Co. is making its U.S. factory and office employees take two days off without pay amid slumping sales.
(Japan Times)
Dec 06
Dentsu Inc said Thursday it has again received a warning from labor authorities over its illegal overtime practices.
(Japan Today)
Dec 03
Kyoto is one of Japan's best-known tourist destinations and offers a number of choices for luxury accommodations.
(Nikkei)
---