Prosecutors indicted on Friday actress Erika Sawajiri on charges of possessing the illegal drugs MDMA and LSD following her arrest last month.
The police searched her home in Tokyo last month when she returned after a night out at a club and found 0.19 grams of powder containing MDMA, 0.6 grams of liquid containing LSD and a small piece of paper laced with LSD.
Her attorney has made a request to the Tokyo District Court for the 33-year-old actress to be released on bail, and the court granted the request the same day, setting the bail at 5 million yen.
A car believed to be carrying Sawajiri left a police station in Tokyo later Friday. The vehicle's side and rear windows were covered by curtains as it drove through a swarm of media cameras and headed for a hospital.
Sawajiri, arrested on Nov 16, has admitted to using marijuana, LSD, cocaine and MDMA, according to investigative sources.
Aug 12
A court found a 38-year-old man guilty Tuesday for obstructing business at a central Japan town hall in April by acting like a person infected with the novel coronavirus and attempting to spread it to workers.
(Kyodo)
Aug 11
Fukuoka Prefectural Police shot and wounded a man wielding a knife at an apartment complex in Fukuoka City's Minami Ward on Sunday, reports Fuji News Network (Aug. 10).
(tokyoreporter.com)
Aug 10
Kaushik Kumar really loves Japan and has wanted to live here long-term for a while now, even though he knew he'd always be "treated like a foreigner."
(Japan Times)
Aug 10
Japan's population continues to become more international, but the situation might be changing soon.
(soranews24.com)
Aug 10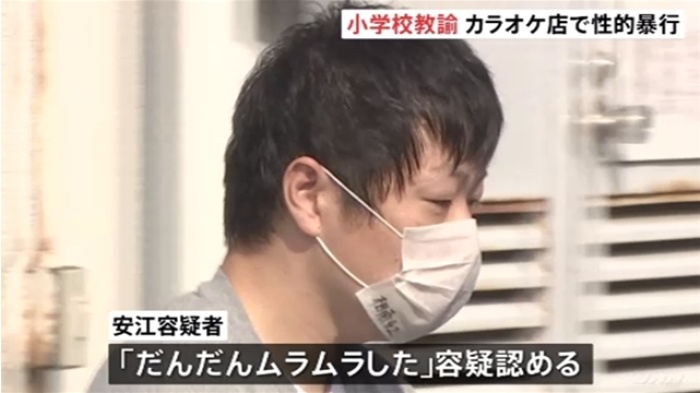 A search for a misplaced bag by a 37-year-old male teacher led to his arrest over the alleged rape of an intoxicated college student at a karaoke parlor in Sagamihara City, police said, reports the Asahi Shimbun (Aug. 9).
(tokyoreporter.com)
Aug 09
Tokyo Metropolitan Police have arrested popular manga author Tatsuya Matsuki over the alleged molestation of a middle school girl in Nakano Ward earlier this year, reports Sankei Sports (Aug. 8).
(tokyoreporter.com)
Aug 09
Toyama Prefectural Police have arrested a 22-year-old man for allegedly setting fire to the corpse of his girlfriend at their residence in Takaoka City, reports Jiji Press (Aug. 9).
(tokyoreporter.com)
Aug 09
Japan famously has one of the highest life expectancies in the world but its birth rate is also at an all time low, leaving the future of the country uncertain.
(CNA)
Aug 09
A high school girl from Saitama Prefecture who used a game console to alert police after a 44-year-old man confined her inside his residence had been there for one month, police have revealed, reports TV Asahi (Aug. 7).
(tokyoreporter.com)
Aug 08
Tokyo Metropolitan Police have arrested a 35-year-old man who is suspected of swindling multiple women he met online, reports Fuji News Network (Aug. 7).
(tokyoreporter.com)
---