Scientists from Japan say they have succeeded in cultivating microbes that have the characteristics of eukaryotic cells. The finding may shed light on one of the major mysteries about the evolution of life.
Eukaryotic cells have nuclei and other organs, such as mitochondria. The appearance of the eukaryotic cell gave rise to all multicellular organisms, including humans.
It's believed that eukaryotic cells appeared about 2 billion years ago, after a microbe absorbed another microbe. But the details are still unknown.
Scientists from the Japan Agency for Marine-Earth Science and Technology, or JAMSTEC, and their colleagues succeeded in cultivating microbes that are primed to become eukaryotic cells.
They took the microbes from a sediment sample harvested from a seabed off the coast of Kii Peninsula in western Japan, deep in the ocean.
They say the microbes are primitive, but have more than 80 genes that are believed to belong only to eukaryotes. They learned that the microbes grow tentacles in time.
The group says they believe the microbes use those tentacles to envelop other microbes into their cells.
Aug 14
A team of researchers from Kyoto University and Toyota Motor is making solid progress developing next-generation battery technology that has the potential to cram far more energy into a small, lightweight package than today's standard lithium-ion, or li-ion, batteries.
(Nikkei)
Aug 13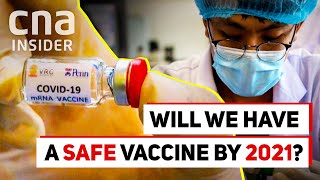 The Japanese government plans to offer subsidies to universities and research institutes that allow their equipment to be used for PCR tests.
(NHK)
Aug 12
A Japanese company that operates a cargo ship that ran aground off Mauritius says nearly half of the oil the vessel is believed to have leaked in the Indian Ocean has been collected.
(NHK)
Aug 11
Researchers at the National Astronomical Observatory of Japan say a large number of meteors will be visible on Wednesday night if the conditions are right.
(NHK)
Aug 10
Mitsui O.S.K. Lines says it believes more than 1,000 tons of oil have leaked from a bulk carrier that ran aground off Mauritius in the Indian Ocean on July 25.
(NHK)
Aug 10
Japan's male smoking rate fell below 30 percent for the first time in 2019, slipping to 28.8 percent, down 2.3 percentage points from the previous study in 2016, according to a health ministry survey.
(Japan Today)
Aug 08
NHK has learned that Japan's first supply of an experimental coronavirus vaccine being developed by British pharmaceutical giant AstraZeneca may be provided between next January and March.
(NHK)
Aug 08
In recent years, coral in the seas around Okinawa Prefecture has been turning black and dying off due to a particular variety of coral-killing sponge called Terpios hoshinota.
(Japan Times)
Aug 07
Researchers in Japan say the death rate of hospitalized coronavirus patients was 7.5 percent in the country. This is about one third of the COVID-19 death rates reported in Britain.
(NHK)
Aug 07
A zoo in the Austrian capital of Vienna has bred a great purple emperor butterfly, Omurasaki in Japanese, from an egg after receiving caterpillars from a conservation group in Japan.
(NHK)
---