On Wednesday night, Tokyo Governor Yuriko Koike asked residents of Japan's capital to remain home as much as possible over the coming weekend in order to minimize the spread of the coronavirus. Now, one day after Tokyoites were told to stay in their homes, people in all four of its neighboring prefectures are being told to stay out of the city.
Tokyo is already the largest city in Japan, but its population temporarily swells even higher every day. In Saitama and Chiba, the prefectures that border Tokyo to the north and east, many of the largest population pockets function as bedroom communities of Tokyo. On a typical weekday, for example, 930,000 Saitama residents commute into Tokyo, a larger group than the conquering army of Atilla the Hun, and even on the weekends, people living outside the city limits swarm into Tokyo for leisure and entertainment.
Because of that, Koike feels that putting a lid on the coronavirus isn't something that Tokyo can accomplish on its own. On the same night that Koike was imploring Tokyoites to stay home this weekend, she also spoke with Saitama Governor Motohiro Ono, saying that cooperation from Tokyo's neighboring prefectures is a necessity. So on Thursday afternoon Ono asked that Saitama residents refrain from all non-essential travel into Tokyo over the weekend. The request was echoed by Chiba's prefectural government as well as that of Yamanashi Prefecture, which borders Tokyo on the capital's west edge.
Meanwhile, in Tokyo's neighbor to the south, Kanagawa Prefecture, governor Yuji Kuroiwa has gone one step further, Kuroiwa has asked that people in Kanagawa, which contains both Yokohama (Japan's second-largest city) and Kawasaki (which has roughly 1.5 million residents) refrain from leaving their homes for anything other than urgent, essential reasons throughout the weekend.
Apr 08
Japan's prime minister has officially declared a month-long state of emergency for Tokyo, Osaka and five other prefectures to curb the spread of infections.
(NHK)
Apr 08
Japan's Cabinet has approved emergency economic measures of record proportions to deal with the impact of the coronavirus. The package is worth about 108 trillion yen, or one trillion dollars. The government plans to issue additional bonds to help fund the spending.
(NHK)
Apr 08
Prime Minister Abe Shinzo says he intends to call on people to stay home even though there will be no police crackdown on violations.
(NHK)
Apr 08
The Tokyo Metropolitan Government has begun moving people who have tested positive for the new coronavirus but have only mild or no symptoms to a hotel.
(NHK)
Apr 07
As Japan faces a fresh wave of coronavirus infections and the government prepares for a state of emergency, medical staff say a shortage of beds and a rise in cases linked to hospitals are pushing Tokyo's medical system to the brink of collapse.
(Japan Today)
Apr 07
Health officials confirmed 143 new coronavirus cases in Tokyo and 16 prefectures on Monday, bringing the total number of confirmed cases in the country to 4,000.
(NHK)
Apr 07
Japan's government is set to compile an emergency economic package of 108 trillion yen, or about one trillion dollars, to fight the impact of the coronavirus epidemic in the country.
(NHK)
Apr 07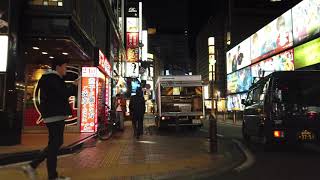 The Tokyo Metropolitan Government plans to request the closure of entertainment facilities if the prime minister declares a state of emergency based on a coronavirus-related law.
(NHK)
Apr 06
The governor of Tokyo has expressed alarm about the spread of the coronavirus as a daily record of 143 new cases was reported in the Japanese capital on Sunday.
(NHK)
Apr 06
Another 143 people in Tokyo were confirmed to be infected with the coronavirus on Sunday.
(NHK)
---