Mitsubishi launches rocket carrying British satellite
Mitsubishi Heavy Industries Ltd. said Thursday it successfully launched an H-2A rocket carrying a British communications satellite from Tanegashima Space Center in southwestern Japan, with the satellite entering its planned orbit about 26 minutes after liftoff.
The rocket carrying the first of two Inmarsat-6 satellites of Britain's Inmarsat Global Ltd. was launched at 12:32 a.m. following a one-day delay due to poor weather.
---
Tokyo eyes flying-car landing pads atop skyscrapers
Nikkei - Aug 05
Mitsubishi Estate is readying for Japan's first crewed flying-vehicle test flights in fiscal 2024, turning the rooftops of Tokyo high-rises it owns into takeoff and landing pads.
---
Japan approves smallpox vaccine to prevent monkeypox
ptvnews.ph - Aug 04
Japan's health ministry has approved the use of a smallpox vaccine believed to be effective against monkeypox.
---
Wearable fans help Japan's hot dogs stay cool
The Straits Times - Aug 04
To help dogs that can't shed their fur coats to stay cool, a Tokyo clothing maker and veterinarians have teamed up to create a wearable fan just for dogs -- and even cats.
---
AI recognizes raging ocean currents as a life saver
nationworldnews.com - Jul 30
Sudden strong currents can be fatal while swimming in the sea. An AI system should recognize them and automatically call for help.
---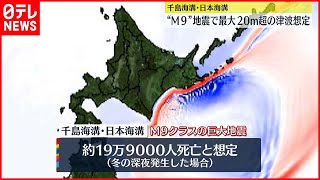 Tsunami could kill 149,000 in Hokkaido in worst-case quake scenario
Japan Today - Jul 29
Damage estimates released Thursday by the Hokkaido government show tsunami could kill 149,000 people in the event a major earthquake hits off Japan's northernmost main island, surpassing a central government prediction by around 12,000.
---
Eruption of Sakurajima raises alert level to 5
NHK - Jul 25
The Japan Meteorological Agency says a volcanic eruption occurred on Sakurajima in southwestern Japan's Kagoshima Prefecture on Sunday evening.
---
Sakurajima volcano erupts, triggering evacuations
1news - Jul 25
A volcano on Japan's main southern island of Kyushu has erupted, spewing ash and rocks.
---
Japan's space agency tests future supersonic scramjet engine specimen
NHK - Jul 24
Japan's space agency has announced that it successfully test-launched a small research rocket, which conducted tests for a future supersonic scramjet engine.
---
First bulker with rigid sail launched in Japan
maritime-executive.com - Jul 23
The first installation of a rigid, winged sail has been completed on a commercial bulker with the vessel recently floated at the Oshima Shipyard in Japan.
---
Japan regulator approves release of treated Fukushima water
CNA - Jul 22
Japan's nuclear regulator on Friday (Jul 22) formally approved a plan to release more than a million tonnes of treated water from the crippled Fukushima nuclear power plant into the ocean.
---
Shionogi Covid pill Xocova fails to win Japan panel backing
theedgemarkets.com - Jul 21
Shionogi's experimental Covid-19 treatment Xocova failed to win the backing of health experts in Japan who said there wasn't enough data to show the medicine's efficacy.
---
Metarverse technology in Japan attracts visitors worldwide
ANI News Official - Jul 17
The Hologram technology produces 3D visual effect by reflecting light. This holographic image moves three dimensionally and even shows all the details.
---
Society Page:
1
|
2
|
3
|
4
|
5
|
6
|
7