Japanese Red Army leader released after 20-years in prison
「日本赤軍」重信房子元最高幹部が刑期満了し出所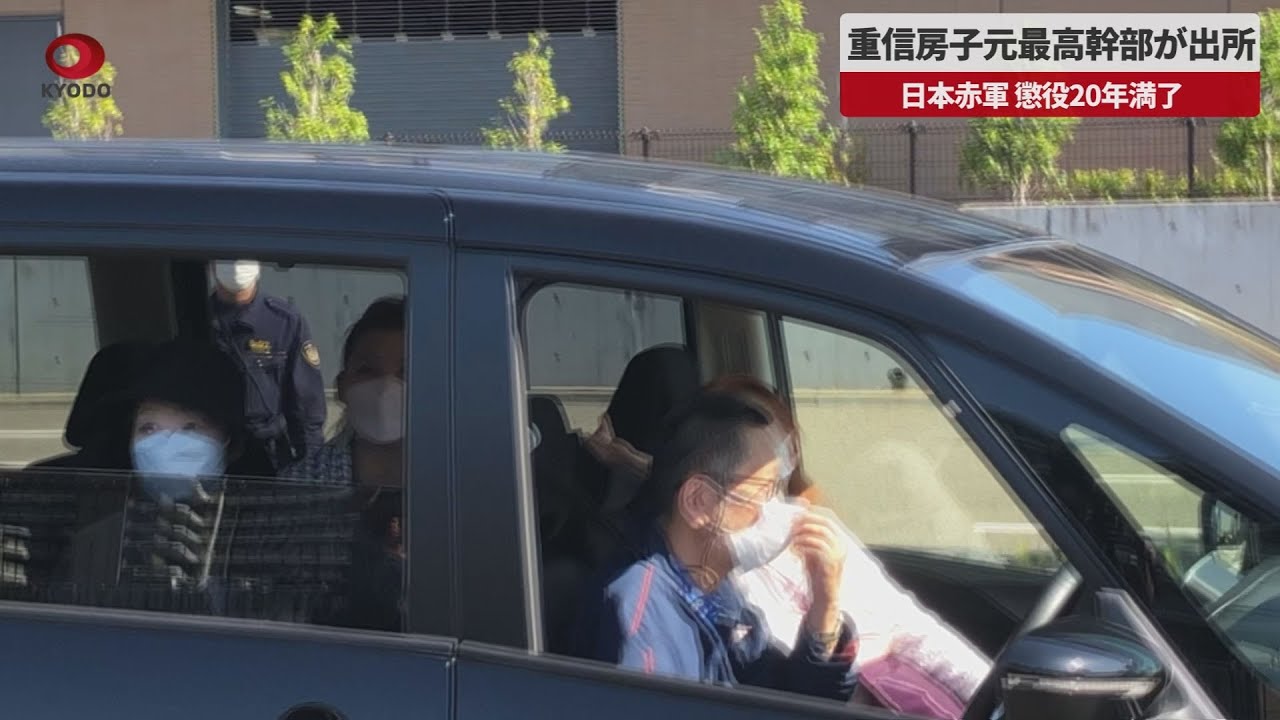 Fusako Shigenobu, the founder of the now-disbanded Japanese Red Army militant organization that committed a string of terrorist attacks around the world in the 1970s and 1980s, was released from prison on Saturday after serving a 20-year sentence.
Shigenobu, 76, was incarcerated for masterminding the 1974 seizure of the French Embassy in The Hague, Netherlands, by the leftist revolutionary group that she founded three years earlier in Lebanon.
In that attack, Japanese Red Army members took the French ambassador and others hostage to use them as trade pieces to secure the release of a member of the group who had been arrested in France.
Shigenobu left Japan for the Middle East in 1971 and evaded capture until she was arrested in Osaka Prefecture in 2000.
She formally dissolved the terrorist organization in 2001 while in prison.
The group sought to provoke a socialist world revolution through multiple high-profile acts of terrorism.
It was responsible for a 1972 attack at Lod airport, now called Ben Gurion, in Tel Aviv in which around two dozen people were killed and more than 70 injured.
The Japanese Red Army also stormed the Swedish and U.S. embassies in Kuala Lumpur in 1975 before demanding the release of members detained and imprisoned in Japan. Two years later, members hijacked a Japan Airlines flight near India.
Members were also linked to a 1986 mortar attack on the Japanese Embassy in Jakarta and a 1988 car-bombing of a U.S. military club in Naples, Italy, in which five were killed. ...continue reading
May 28 (TBS NEWS) - 1970年代に海外でテロを繰り返した「日本赤軍」の重信房子元最高幹部が28日朝、出所し、「被害を与えた人にお詫びします」と謝罪しました。 ...
continue reading
---
Man in central Japan arrested over deaths of wife, 2 children
Kyodo - Aug 14
Police in Aichi Prefecture arrested a 42-year-old man on Saturday in connection with the murders of his wife and their two children following the discovery of their bodies earlier this week.
---
Man arrested for sticking sewing needles into buttocks of ex-girlfriend's 4-year-old son
Japan Today - Aug 12
Police in Annaka, Gunma Prefecture, have arrested a 29-year-old unemployed man on suspicion of abusing his former girlfriend's four-year-old son by sticking sewing needles into his buttocks.
---
Man questioned for possessing 'gunpowder' near U.S. Embassy in Tokyo
Japan Today - Aug 11
A man has been questioned by police for possessing a vessel containing what appeared to be homemade gunpowder near the U.S. Embassy in Tokyo earlier this week, investigative sources said Wednesday.
---
6 members of 2 unrelated families found dead in suspected murder-suicide cases
Japan Today - Aug 10
Six members of two apparently unrelated families were found dead in Aichi and Saitama prefectures on Tuesday and Wednesday, with local police investigating the deaths as suspected cases of murder and family suicide, respectively.
---
Man arrested for stalking after mailing woman GPS tracker to her old address
Japan Today - Aug 10
Police in Sagamihara, Kanagawa Prefecture, have arrested a man on suspicion of violating the anti-stalking law after he mailed his female target a GPS tracker to find her new home address.
---
Drunken police officer arrested for trespassing into company he believed was his home
Japan Today - Aug 09
Police in Osaka have arrested a 22-year-old police officer on suspicion of unlawful entry after he was trespassing in a shipping company's distribution center on Sunday.
---
Japanese sailor stabbed during remembrance ceremony in Honiara
rnz.co.nz - Aug 08
A Japanese sailor has been stabbed at Bloody Ridge in Solomon Islands during a World War II remembrance ceremony in Honiara.
---
Hiroshima marks 77th anniversary of atomic bombing
NHK - Aug 06
People in Hiroshima are marking the 77th anniversary of the atomic bombing that devastated the city in the final days of World War Two. Thousands of people gathered on Saturday morning for an annual ceremony at the city's Peace Memorial Park.
---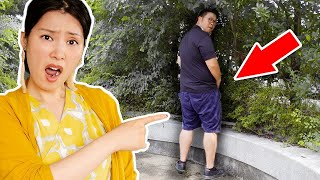 INCREDIBLY RUDE THINGS Japanese people do!
Mrs Eats - Aug 06
Japanese people are considered to be some of the politest people in the world, but they're definitely NOT as polite as you think!
---
A 550-year-old man has been found in Japan. He is still alive!
Ridddle - Aug 04
This year, the oldest man in the world has turned… no, not one hundred twenty, and not even one hundred fifty. A Japanese monk named Shinnyōkai celebrates his five hundred fiftieth birthday!
---
Lawyers decry ban on 'menacing' eyewear at Japan prison
enca.com - Aug 04
A Japanese prison that banned a convict from wearing his glasses because they made him look "menacing" has come under fire from lawyers who call the decision a rights violation.
---
Mother arrested after 2 children die of heatstroke when left in car
Japan Today - Aug 04
Police in Atsugi, Kanagawa Prefecture, have arrested a 21-year-old unemployed woman on suspicion of parental neglect resulting in death after her two-year-old daughter and one-year-old son died of heatstroke due to being left in a car.
---
Society Page:
1
|
2
|
3
|
4
|
5
|
6
|
7