Bogus deliveryman sexually assaults woman, steals her underwear
「声を出したら刺すよ」32歳の消防士の男が宅配業者を装い…24歳の女性に性的暴行などの疑いで逮捕 愛知・弥富市
Police in Yatomi, Aichi Prefecture, have arrested a 32-year-old man on suspicion of sexually assaulting a 24-year-old woman and stealing her underwear.
According to police, Yuta Asakura, a fireman, wore the uniform of a delivery man when he buzzed the apartment of the woman at around 2:10 p.m. on May 5, Tokai TV reported. When the woman opened the door, he forced his way in and threatened her with a cutter knife, saying he would kill her if she screamed, police said.
Police said the woman told them that after she was sexually assaulted, Asakura stole her panties and then left. He was identified after an analysis of surveillance camera footage outside the apartment building.
Jun 04 (CBCニュース) - 逮捕された、海部南部消防組合 南部消防署北分署の消防士で、愛知県弥富市の浅倉祐太 容疑者32歳は、5月5日、弥富市の24歳の女性の家に宅配業者を装って侵入。 ...
continue reading
---
Drunken police officer arrested for trespassing into company he believed was his home
Japan Today - Aug 09
Police in Osaka have arrested a 22-year-old police officer on suspicion of unlawful entry after he was trespassing in a shipping company's distribution center on Sunday.
---
Japanese sailor stabbed during remembrance ceremony in Honiara
rnz.co.nz - Aug 08
A Japanese sailor has been stabbed at Bloody Ridge in Solomon Islands during a World War II remembrance ceremony in Honiara.
---
Hiroshima marks 77th anniversary of atomic bombing
NHK - Aug 06
People in Hiroshima are marking the 77th anniversary of the atomic bombing that devastated the city in the final days of World War Two. Thousands of people gathered on Saturday morning for an annual ceremony at the city's Peace Memorial Park.
---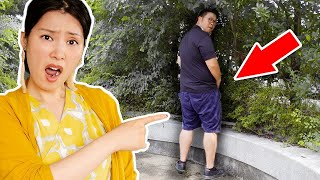 INCREDIBLY RUDE THINGS Japanese people do!
Mrs Eats - Aug 06
Japanese people are considered to be some of the politest people in the world, but they're definitely NOT as polite as you think!
---
A 550-year-old man has been found in Japan. He is still alive!
Ridddle - Aug 04
This year, the oldest man in the world has turned… no, not one hundred twenty, and not even one hundred fifty. A Japanese monk named Shinnyōkai celebrates his five hundred fiftieth birthday!
---
Lawyers decry ban on 'menacing' eyewear at Japan prison
enca.com - Aug 04
A Japanese prison that banned a convict from wearing his glasses because they made him look "menacing" has come under fire from lawyers who call the decision a rights violation.
---
Mother arrested after 2 children die of heatstroke when left in car
Japan Today - Aug 04
Police in Atsugi, Kanagawa Prefecture, have arrested a 21-year-old unemployed woman on suspicion of parental neglect resulting in death after her two-year-old daughter and one-year-old son died of heatstroke due to being left in a car.
---
The Dark Side Of Teenage Maiko in Kyoto | 舞妓の闇
Japanese Comedian Meshida - Aug 03
Kyoto is a famous traditional city in Japan and maiko are the symbol of Kyoto. They are 15-19 year old girls who are geisha apprentices.
---
Pedestrian attacked by sword-wielding man in Kanagawa
Japan Today - Aug 02
Police in Atsugi, Kanagawa Prefecture, are looking for man who attacked a pedestrian with a sword on Monday.
---
Japanese 'romance scam' ringleader detained in Ghana
NHK - Aug 01
Ghanaian authorities have detained a man wanted by Japanese police on suspicion of leading an international romance scam group.
---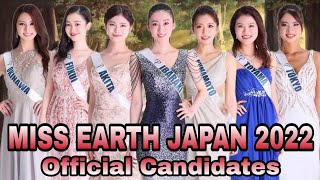 Miss Earth Japan 2022 is Manae Matsumoto
pageantcircle.com - Jul 30
Manae Matsumoto bested 24 other finalists to be crowned Miss Earth Japan 2022 on Tuesday, July 26 at Hotel Chinzanso in Tokyo.
---
Japanese life expectancy declines for 1st time in decade due to COVID-19
Xinhua - Jul 30
The average life expectancy of Japanese women and men decreased for the first time in a decade in 2021 as the country struggled with the COVID-19 pandemic, health ministry's statistics showed Friday.
---
Society Page:
1
|
2
|
3
|
4
|
5
|
6
|
7