5 Tips on How to Prepare Your Child for Kidney Transplant
Major procedures like kidney transplants are already quite daunting for adults to think about.
That's why it's not surprising for the stress, fear, and anxiety to weigh even more heavily on a young child. Though the child may understand that a paediatric kidney transplant could be the best intervention against their chronic kidney disease, kidney failure, or hereditary renal disease, they may still be afraid of going under the knife. They may be worried about having a painful experience in surgery, getting prodded and poked at by doctors, or missing out on their favourite activities while they're waiting to heal from the procedure.
As a parent, it's important to know about the root causes of your child's anxiety towards their kidney transplant, as well as to support them through the physical, mental and emotional aspects of their recovery. Here's a short primer on how to prepare for a kidney transplant for child patients, in the interest of helping parents guide their children through the experience.
Walk Your Child Through the Process
The very first thing you should do with your child, even before you finalise your plans for their surgery, is to walk them through the process of their kidney transplant. Though the prospect may be scary, it will be even more so if the process is not clear to them.
Try to explain the proceedings in a digestible and age-appropriate manner, but without sugarcoating or sanitising things for your child. Your goal is to help them understand what will happen to their body during and after the transplant and to sort out any fears that may come from any misunderstanding. You can take a more direct and more detailed approach with adolescents and teenagers, but younger children may benefit from explanations that are supplemented with stories or visual aids.
Acknowledge and Validate Your Child's Feelings about The Procedure
Next, encourage your child to be open with you about their worries pertaining to the transplant. Perhaps they're worried about their bodies rejecting their new kidney, or perhaps they're thinking about how their social lives may change after their surgery. Whether their fears pertain only to the surgery or to connected issues in their lives, be sure to offer a listening ear.
Kidney transplants are always momentous procedures, and children are bound to have complicated feelings about them. There's no pressure to resolve all their fears and worries right away, but the more supported they feel, the easier it will be for them to achieve holistic recovery.
Involve Your Child in Their Treatment and Recovery Road Map
Few people like being ordered around or being forced to do something, even if it's for their own good. Even if they may not verbalise it right away, it's highly likely that your child is dreading that aspect of their kidney transplant.
One way to address these concerns is to help your child feel more involved in their treatment and recovery, and not like they are simply passive recipients of commands from adults. Get them to be proactive about their treatment by listing down concrete tasks that they can take charge of, like decorating their schedule for taking medicine. You can also get them to feel more positively about their progress by praising them for following the doctor's orders or by celebrating post-kidney transplant milestones with them.
Help Your Child See Healthcare Providers as Their Allies
Some children may be afraid of doctors, nurses, and other healthcare workers because they associate the latter with pain rather than healing. For kids who have this fear, it's quite likely to surface during the operation and during related treatments like post-transplant dialysis.
Paediatric healthcare practitioners are aware of this fact, and they're specially trained to handle these reactions from children. But it wouldn't hurt for a parent to try to facilitate a better relationship between the child-patient and their attending medical staff. Even little things, like encouraging your child to ask their doctors and nurses questions, may do a lot to improve your child's perception of medical staff—and therefore allow them to be more at ease throughout their treatment.
Find Support from Families Who've Gone Through Similar Experiences
Lastly, consider reaching out to other families who've gone through the experience of a paediatric kidney transplant or other major paediatric procedures. Your child may feel like they're alone in dealing with the stresses of their kidney problems, as well as the gravity of their surgery. In addition, you may be feeling anxious and out of your depth as a parent. Getting support from people who know exactly what it's like may be of great relief to you and your child.
If you know of friends or extended family members whose kids went through organ transplants, contact them and ask them if they're willing to give you advice. You can also look for support groups in your locality or on social media. And if it's possible, see if your child can meet someone who's successfully lived through a kidney transplant or other life-changing paediatric operation. Speaking to someone who has won their battle against disease may do wonders for your child's morale.
Final Words
Your child's kidney transplant will be a momentous occasion indeed. If all goes well, they will no longer need to have constant dialysis, and they may be well on their way to living a healthier, happier life.
But before that happens, make sure that the whole family is adequately prepared. This will make the experience smoother for you, and it will set the pace for your child's full and holistic recovery.
---
To understand birthrate crisis, Japan's new male minister tries out 'pregnancy belly'
indianexpress.com - Aug 12
Japanese Prime Minister Fumio Kishida replaced the female minister in charge of tackling the country's falling birthrate and installed a man who sought to deepen his understanding of the issue by trying out a "pregnancy belly."
---
How centuries of self-isolation turned Japan into one of the most sustainable societies on Earth
econotimes.com - Aug 11
At the start of the 1600s, Japan's rulers feared that Christianity – which had recently been introduced to the southern parts of the country by European missionaries – would spread.
---
Japan population falls by record 726,342 to 125.93 mil. in 2021 amid COVID
Kyodo - Aug 10
Japan's population declined to 125.93 million as of Jan. 1, down by 726,342 in its biggest drop since comparable data became available in 2013, as deaths again outnumbered births and COVID-19 border restrictions kept foreign resident numbers low, government data showed Tuesday.
---
Tokyo University students protest end of coronavirus relief measures
NHK - Aug 06
Students at the University of Tokyo are protesting the termination of make-up exams for people who are unable to take scheduled tests because of the coronavirus.
---
Japan eyes shift in skilled-worker visas toward food production
Nikkei - Aug 04
Japan will consider revamping its quotas for visas issued to skilled foreign workers, putting more emphasis on production of ready-made meals and less on restaurants and hotels to reflect changes in demand amid the pandemic.
---
Rugby School Japan to open in September 2023
ie-today.co.uk - Aug 04
Rugby School Japan (RSJ) is scheduled to open in September 2023. The new facility will be the Rugby School Group's (RSG) second international school, following the opening of Rugby School Thailand five years ago.
---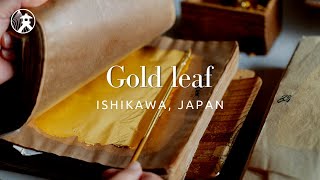 Japan's traditional crafts are struggling to survive the country's population decline
NPR - Jul 30
In a cramped room, Shinichi Netsuno sits cross-legged on a thin mat and guides a stack of specialized paper as it's pounded by a mechanical hammer. In between each sheet is a small square of gold leaf.
---
Being a "Foreigner" English Girl Born in Japan | Japanese is My Native Language! ft. Jazmine
Max D. Capo - Jul 29
Jazmine Sachiko Ross is born and raised in Ishikawa prefecture Japan, and despite having both English parents, she only went to Japanese public schooling her entire life.
---
About 80% of Vietnamese, Cambodian trainees in Japan owe debt
Nikkein - Jul 29
More than half the foreign technical trainees in a recent survey took on an average of 540,000 yen ($3,950) in debt to come to Japan, with around 80% of trainees from Vietnam and Cambodia carrying such debts.
---
Japan aims to restore foreign student numbers to pre-pandemic level in 5 years
NHK - Jul 29
Japan's education ministry says it aims to restore the number of foreign students in the country to the pre-pandemic level in around five years.
---
Teacher arrested for filming up girl's skirt
Japan Today - Jul 25
Police in Matsue, Shimane Prefecture, have arrested a 30-year-old elementary school teacher on suspicion of disturbing the public peace after he filmed up a teenage girl's skirt with his smartphone camera.
---
Survey finds obesity rates fell, but eyesight worsened among Japanese schoolchildren
soranews24.com - Jul 25
Obesity rates among Japanese school students have started falling after they climbed sharply between the end of 2019 and throughout 2020.
---
Education Page:
1
|
2
|
3
|
4
|
5
|
6
|
7