A 59-year-old man believed to be one of the main suspects in a bogus land deal in Tokyo has been arrested, a key development in the investigation into a mass-scale fraud that swindled billions of yen from the country's leading house builder.
Misao Kaminsukasu was arrested Friday after arriving in Japan from the Philippines. Since last month, he had been detained in Manila on suspicion of providing false documents to the Japanese Legal Affairs Bureau on June 1, 2017, according to the Japanese police and the Philippines' Bureau of Immigration.
Kaminsukasu, who has denied the allegations, is believed to be one of the masterminds of a criminal group that swindled Sekisui House Ltd. out of about ¥5.55 billion in a deal to sell a 2,000-sq.-meter plot of land in a top-rated location in Tokyo's Shinagawa Ward, an investigative source said.
Kaminsukasu led negotiations with the company for the land, which was formerly used as the site of an inn, a Japanese investigative source said.
Tokyo police have already arrested 16 people in connection with the case. Kaminsukasu fled to the Philippines a few days before eight of them were arrested last October. He turned himself in at the Japanese Embassy in Manila on Dec. 19 after the Tokyo Metropolitan Police Department placed him on an international wanted list. He was then detained by Philippine immigration authorities.
積水ハウスが土地の売買を巡り63億円をだまし取られた巨額詐欺事件で、逃亡先のフィリピンから帰国して逮捕された男はだまし取った金の一部を愛人が立ち上げようとしていた会社の初期費用に充てていたことが分かりました。
Mar 22
Last year proved to be a pivotal one for streaming music in Japan. According to a report by the Recording Industry Association of Japan, 2018 saw plays via platforms such as YouTube, Apple Music and Spotify overtake digital downloads.
(Japan Times)
Mar 19
A team of investigators into how a Japanese real-estate leasing company built substandard apartment buildings has found building materials were improperly substituted on the orders of the company's founder.
(NHK)
Mar 19
As part of an effort to streamline markets and attract more investors, the Tokyo Stock Exchange may demote about a third of its largest listed companies and cut down the bourses it operates to three from four, according to media reports.
(Japan Times)
Mar 16
The Tokyo District Court has sentenced the former head of a digital currency exchange to 30 months in prison suspended for four years for altering data in a Bitcoin account.
(NHK)
Mar 16
A 7-Eleven convenience franchisee who shortened the store's business hours to 6 a.m. - 11 p.m. on Feb 1 will continue to operate those hours after the company told him it would not cancel his contract or issue a penalty.
(Japan Today)
Mar 14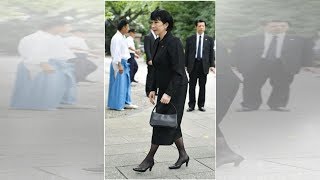 The Supreme Court has finalized high court rulings ordering owners of television-capable cellphones to pay a subscription fee to public broadcaster NHK, Kyodo News learned Wednesday.
(Japan Times)
Mar 13
Three former executives of Tokyo Electric Power Company have pleaded not guilty to professional negligence in connection with the 2011 nuclear crisis at the Fukushima Daiichi power plant.
(NHK)
Mar 13
The former CEO of Olympus, who blew the whistle in 2011 on a massive accounting scandal at the medical equipment maker, has won a London court battle over alleged wrongdoing linked to his £64 million (¥9.4 billion) pension.
(Japan Times)
Mar 12
The Tokyo District Court on Monday rejected a request by former Nissan Motor Chairman Carlos Ghosn to attend Nissan's board meeting on Tuesday. He was released on bail last week and was seeking permission to take part in the meeting.
(NHK)
Mar 12
The only dedicated coal-carrying railroad still running in Japan will cease operations at the end of this month, ending its 94-year mission to support the country's industrial development.
(Japan Times)
---