A 59-year-old man believed to be one of the main suspects in a bogus land deal in Tokyo has been arrested, a key development in the investigation into a mass-scale fraud that swindled billions of yen from the country's leading house builder.
Misao Kaminsukasu was arrested Friday after arriving in Japan from the Philippines. Since last month, he had been detained in Manila on suspicion of providing false documents to the Japanese Legal Affairs Bureau on June 1, 2017, according to the Japanese police and the Philippines' Bureau of Immigration.
Kaminsukasu, who has denied the allegations, is believed to be one of the masterminds of a criminal group that swindled Sekisui House Ltd. out of about ¥5.55 billion in a deal to sell a 2,000-sq.-meter plot of land in a top-rated location in Tokyo's Shinagawa Ward, an investigative source said.
Kaminsukasu led negotiations with the company for the land, which was formerly used as the site of an inn, a Japanese investigative source said.
Tokyo police have already arrested 16 people in connection with the case. Kaminsukasu fled to the Philippines a few days before eight of them were arrested last October. He turned himself in at the Japanese Embassy in Manila on Dec. 19 after the Tokyo Metropolitan Police Department placed him on an international wanted list. He was then detained by Philippine immigration authorities.
積水ハウスが土地の売買を巡り63億円をだまし取られた巨額詐欺事件で、逃亡先のフィリピンから帰国して逮捕された男はだまし取った金の一部を愛人が立ち上げようとしていた会社の初期費用に充てていたことが分かりました。
Jun 21
Bank of Japan Governor Haruko Kuroda said extra stimulus would be an option if prices refuse to keep rising toward the central bank's 2% inflation target.
(Nikkei)
Jun 20
Japan has posted a trade deficit for the first time in four months. The shortfall comes as shipments to China and other Asian economies plunged.
(NHK)
Jun 18
Japanese e-commerce giant Rakuten and supermarket chain Seiyu are starting a drone delivery service for summer visitors to an island off Yokosuka, near Tokyo.
(NHK)
Jun 17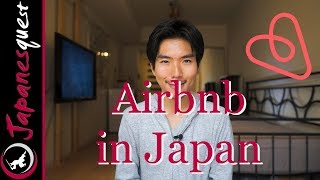 The number of private lodgings in Japan has increased eightfold since the law legalizing them took effect a year ago to relieve a shortage of hotel rooms in the wake of the inbound tourism boom, according to data released by the government.
(Japan Today)
Jun 17
Japanese manga needs a new superhero. Battered by a shrinking population and changing consumer tastes, the once undisputed champion of the country's pop culture is on the ropes as readership plummets.
(Nikkei)
Jun 15
A Japanese firm has shelved an advertising campaign intended to promote gender equity at home after its #beWHITE hashtag sparked concern about racial sensitivities.
(Japan Today)
Jun 13
Food delivery staff working in Japan for ride-hailing company Uber Technologies Inc said Wednesday they plan to form a labor union in a bid to improve what they see as disadvantageous treatment for being classified as independent contractors rather than employees.
(Japan Today)
Jun 12
More than 60 percent of women in Japan have experienced the enforcement rules calling for the wearing of heels in the workplace or while job-hunting, or have witnessed others being forced to wear them, according to a survey conducted by a Japanese business website, which also reported the findings Tuesday to a Diet discussion.
(Japan Today)
Jun 12
Keidanren, the Japan Business Federation, says major companies are planning to trim summer bonuses this year.
(NHK)
Jun 12
Japan's leading instant noodle company is joining the fight against pollution. Nissin Food Products says it will redesign its containers to use less petroleum-based products and more so-called bio-plastic, derived from plants.
(NHK)
---