Toyota Motor Corp. said Tuesday it will jointly develop a rover to be sent to the moon in 2029, amid fierce global competition to explore Earth's natural satellite.
Toyota unveiled the project with the Japan Aerospace Exploration Agency to build a rover that can be powered by fuel cells and enable astronauts to live inside it for a certain period without wearing space suits, in what would be the first such development in the world.
JAXA is planning to send manned missions to the moon between 2029 and 2034.
"It is the greatest joy for engineers to be involved in projects on the surface of the moon. I'm really excited," Shigeki Terashi, an executive vice president of Toyota, told a symposium held by JAXA in Tokyo.
The rover is planned to be 6 meters long, 5.2 meters wide and 3.8 meters high, with a living space of 13 square meters for up to four people, according to their study.
The tie-up comes at a time of growing international competition in lunar exploration.
JAXA=宇宙航空研究開発機構が計画しているオールジャパンでの有人月面探査に、トヨタ自動車が探査車の開発で参加することが12日に発表された。探査車は、全長6メートル、幅5.2メートル、高さ3.8メートルとマイクロバス2台分の大きさ。
May 24
The government will no longer use the term "lifelong singles" as a label for people who have not married by age 50, deeming the term inaccurate as Japanese are increasingly tying the knot later in life, officials said Thursday.
(Japan Today)
May 24
Many parts of Japan saw the mercury top 30 degrees Celsius on Thursday. Weather officials are warning of unseasonal high temperatures over the weekend.
(NHK)
May 24
Police in Japan are stepping up security for an upcoming visit by US President Donald Trump.
(NHK)
May 24
Japan's new supercomputer Fugaku is set to begin operations around 2021 with the country aiming to regain the title of building the world's fastest computer, replacing its current supercomputer K, government-backed research institute Riken said Thursday.
(Japan Times)
May 23
Kyoto Prefectural Police have arrested a 23-year-old male Australian national who is suspected of scrawling graffiti in dozens of locations in Kyoto City, reports Fuji News Network (May 22).
(tokyoreporter.com)
May 23
The International Olympic Committee says boxing is set to maintain its place in the 2020 Tokyo Games, but that the sport's international association should be excluded from organizing the events due to a number of problems.
(NHK)
May 22
Foreign Minister Taro Kono said Tuesday he plans to ask overseas media outlets to write Japanese names with the family name first, as is customary in the Japanese language.
(Kyodo)
May 22
Tokyo DisneySea has begun its largest expansion project ever.
(NHK)
May 22
A Japanese government committee has decided on the route of a parade scheduled for October to celebrate the enthronement of Emperor Naruhito.
(NHK)
May 22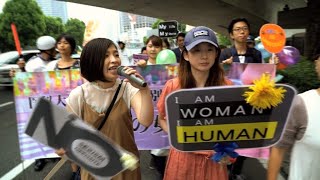 This year's pass ratio of female applicants for admission to the scandal-tainted Tokyo Medical University, which had discriminated against women for more than a decade, was slightly higher than that of male applicants, figures released by the university have shown.
(Japan Times)
---