International Olympic Committee President Thomas Bach has suggested that the rescheduled Tokyo 2020 Games will have to be cancelled if they cannot be held next summer.
Bach made the remark during an interview with the BBC. The British broadcaster posted excerpts on its website on Wednesday.
The Tokyo Games were postponed to 2021 because of the coronavirus pandemic, and are to take place from July 23 to August 8.
Bach said Japanese Prime Minister Abe Shinzo made it clear to him that as far as Japan is concerned, next summer is "the last option."
Bach said, "Quite frankly, I have some understanding for this, because you cannot forever employ 3,000 or 5,000 people in an organizing committee."
He added, "You cannot every year change the entire sports schedule worldwide of all the major federations. You cannot have the athletes being in uncertainty."
Bach said, "We have to be prepared for different scenarios, and that all these different scenarios are under consideration." He also said, "When we have a clear view on how the world will look like on July 23, 2021, then we will take the appropriate decisions."
Tokyo Olympics Organizing Committee Secretary-General Muto Toshiro declined to comment on the remarks, telling reporters online that he has no direct knowledge of what Bach reportedly said.
Jul 10
The Tokyo Olympic and Paralympic organizing committee will issue ticket refunds to people unable to attend the games due to their one-year postponement, sources close to the matter said Thursday.
(Japan Times)
Jul 08
Japan will consider easing travel restrictions for athletes from abroad for next year's Tokyo Olympics and Paralympics in a bid to hold the Summer Games even if the global coronavirus pandemic is not completely under control by then, several sources close to the matter said Tuesday.
(Kyodo)
Jul 07
A wide-ranging survey conducted by the Japan News Network (JNN) found that 77 percent of those questioned said that the Tokyo Olympics "cannot be held" next year, it was announced on Monday.
(Japan Today)
Jul 05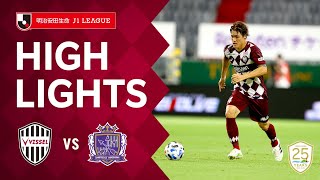 The top J1 division of Japan's professional soccer league, J.League, which postponed all official matches in February in response to the coronavirus outbreak, has resumed play without spectators.
(NHK)
Jun 29
Second-favorite Chrono Genesis blitzed the field Sunday to claim the Takarazuka Kinen at Hanshin Racecourse.
(Japan Times)
Jun 23
Japanese high school baseball players, heartbroken because their annual tournament was canceled due to the pandemic, are getting a consolation prize: a spoonful of dirt.
(Japan Today)
Jun 23
There was a great sense of sadness when it was announced by F1 officials that the Japanese Grand Prix in 2020 would be cancelled.
(newsonjapan.com)
Jun 23
Over the years, it's fair to say that Japanese professional wrestlers haven't had a fair opportunity to shine in WWE.
(newsonjapan.com)
Jun 22
Yamaha Corporation offers a wide variety of products and services. It is the biggest piano manufacturing firm globally.
(newsonjapan.com)
Jun 21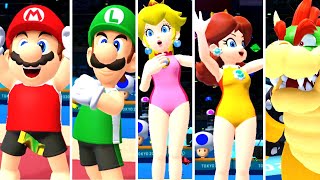 This video shows all characters playing Gymnastics - Floor Exercise in Mario and Sonic at the Olympic Games Tokyo 2020.
(MarioGamers)
---