Japan's french fry shortage supersizes imports from China
A monthslong shortage of imported U.S. french fries has driven Japanese restaurants to turn to China or even drop the item from their menus, in a case of supply chain risk taking a bite out of a consumer favorite.
Skylark Holdings, whose chains include Gusto, has gone from importing no french fries from China to sourcing 20%-30% of its supply from there at times.
Nationwide, french fry imports from China have surged since November. Japan imported 1,300 tons in April, 27 times the volume from a year earlier.
Chinese sources still represent only about 3% of all imported frozen french fries, but the shift shows how Japan's restaurant industry is searching for substitutes.
Some eateries have limited sales of french fries or stopped serving them altogether.
Family restaurant chain Royal Host replaced french fries on its side-order menu with penne au gratin this month, after a decision in February to stop serving fries as standalone orders. In May, KFC suspended sales of french fries at about 230 locations in Japan.
Japan's potato shortage entered the public eye in December when consumers complained on social media about McDonald's limiting sales of french fries to small sizes. McDonald's Japan went as far as to order an emergency airlift of frozen fries. ...continue reading
---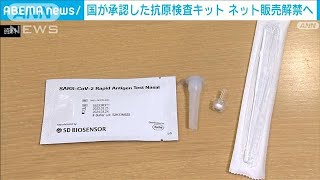 Health ministry to approve online sales of antigen coronavirus test kits
NHK - Aug 18
Japan's health ministry has decided to approve online sales of antigen coronavirus test kits if they meet certain conditions such as their accuracy is on a par with government-approved products.
---
Apple Store in Tokyo's Ginza moves to groundbreaking wood building
Nikkei - Aug 18
The Apple Store in Tokyo's upscale Ginza district will move this month to Japan's first 12-story building made of a fire-resistant wood and steel construction.
---
Fujita to become youngest professional "go" player at age 9
Jiji - Aug 18
Reo Fujita, a 9-year-old Japanese elementary school third-grade boy, will become the youngest professional "go" player on Sept. 1, an association for the traditional board game said Wednesday.
---
State funeral for former Japanese leader Shinzo Abe faces growing public backlash
South China Morning Post - Aug 18
Opposition is growing in Japan over the decision to hold a state funeral for the late former leader Shinzo Abe.
---
Why are there many single people in Japan?
Japanese Comedian Meshida - Aug 18
Nowadays in Japan for people 50 years old the unmarried rate for men is 23% and women 14%.
---
Japan's government launches competition to get people drinking
theguardian.com - Aug 18
The Japanese government has launched a nationwide competition calling for ideas to encourage people to drink more alcohol after a change in attitudes among the young resulted in a slide in tax revenues.
---
The History of the Japanese Candlesticks
newsonjapan.com - Aug 18
Japanese candlesticks (Japanese candles) are one of the most popular tools for analyzing financial markets.
---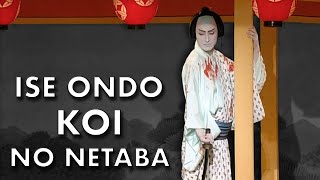 "Love's Dull Blade and the Ise Dances"・Ise Ondo Koi no Netaba EXPLAINED (1796)
Kabuki In-Depth - Aug 17
Ise Ondo Koi no Netaba ("The Ise Dances and Love's Dull Blade"), written in 1796 and first performed at the Kado no Shibai in Osaka, remains one of the most beloved works in the sewamono repertoire, with major acting traditions in both Kamigata and Tokyo.
---
Syphilis cases surging in Japan with annual number likely exceeding 10,000
NHK - Aug 17
Syphilis is spreading in Japan faster than it has in more than two decades. Experts say cases of the disease are likely to exceed 10,000 in one year.
---
Number of suicides in Japan increased 8,000 due to pandemic, study finds
Japan Times - Aug 17
The coronavirus pandemic led to 8,000 more suicides in Japan between March 2020 and June 2022 than would have been expected without it, a recent study has calculated.
---
Ex-Olympic organizing committee director, 3 others arrested
NHK - Aug 17
A former director of the Tokyo Organising Committee of the Olympic and Paralympic Games has been arrested on suspicion of accepting bribes.
---
Former AKB48 idol Minami Minegishi who famously shaved her head announces marriage
Japan Today - Aug 17
On August 16, Minami Minegishi, a former member of the idol group AKB48 and TV personality, revealed that she had gotten married.
---
Food Page:
1
|
2
|
3