Japan at the 2022 World Cup: What to expect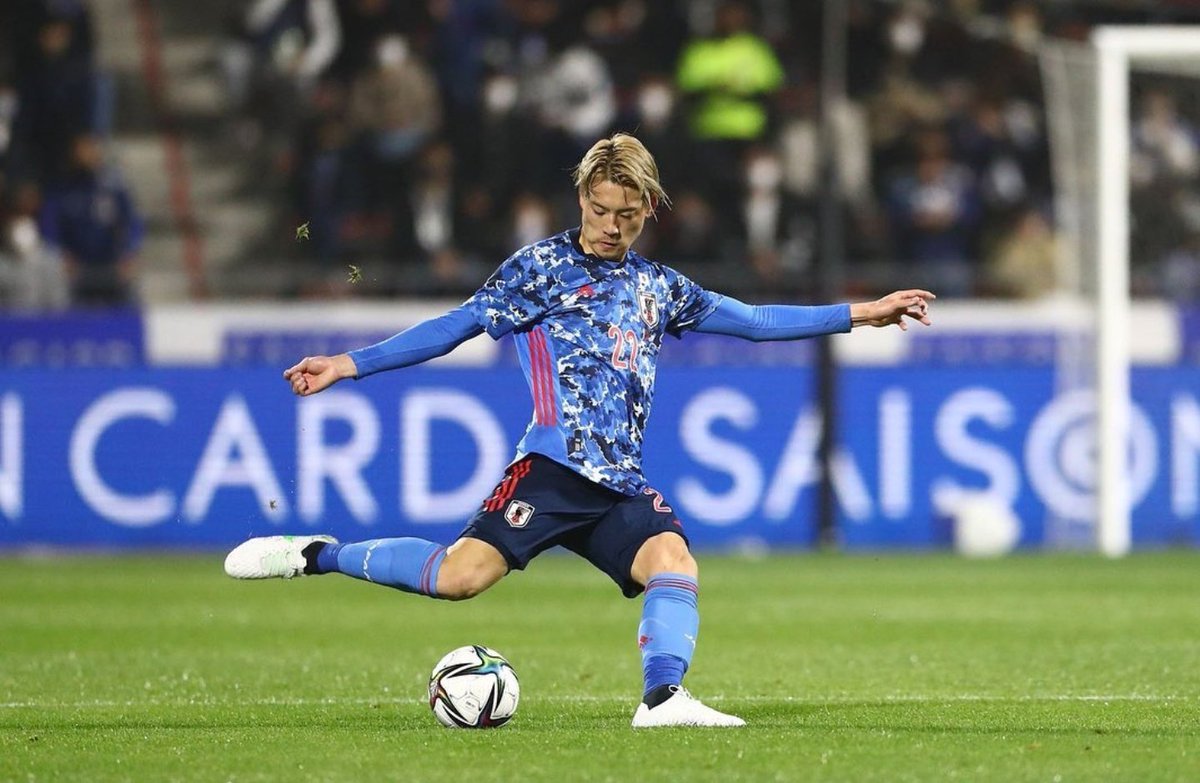 2002 FIFA World Cup co-hosts Japan were drawn in Group E with Germany, Costa Rica and Spain for the upcoming 2022 FIFA World Cup in Qatar.
With the two heavyweights - Germany and Spain - looking like the favourites, and Japan, arguably the best team in Asia, many believe that their group is the group of death.
In this article, we take a look at what to expect from Japan in Group E as you consider the World Cup Group E tips to bet on.
Japan at the World Cup: A brief history
The Samurai Blue have played in seven World Cups to date, with Qatar set to be the eighth one.
Their first ever appearance was four years prior in 1998, where they impressed despite not winning a single game. They lost all their games by a one-goal margin and looked like causing an upset at times.
They consolidated on that performance by topping their group in the 2002 edition which they co-hosted alongside South Korea. They beat Russia and Tunisia and drew with Belgium in their group to finish as leaders, before exiting at the hands of Turkey in the round of 16.
In 2006, however, they failed to make it out of the group stages. However, the outcome was understandable as they faced Australia, Croatia and Brazil, some of the world's heavyweight teams at the time, in their group.
They qualified for their fourth consecutive tournament as the first team other than the hosts South Africa, which was a monumental achievement in Asian football history. They consolidated on that performance by resoundingly beating Denmark and Cameroon in their group, while they lost to The Netherlands. Then, like in 2002, they lost in the round of 16, Paraguay dealing the blow that time around.
A fifth consecutive appearance at the finals followed for Japan in the 2014 edition, and they were drawn alongside Cote d'Ivoire, Colombia and Greece. They lost to Colombia and Cote d'Ivoire which eliminated them from the tournament. That was their poorest performance at the global showpiece.
A history making 2018 tournament - their sixth consecutive appearance - followed. First, they got their revenge against Colombia for their defeat in 2014. Then they drew with Senegal before losing to Poland. They were tied on points and goal difference with Senegal, but advanced to the next stage based on the fair play rule. They almost progressed to the quarter finals, going two goals up against Belgium but conceding three goals in the second half to get eliminated from the tournament.
Their win against Colombia that year was the first time an Asian team had ever won against a South American team in football history. Also, their qualification ahead of Senegal was the first time in FIFA World Cup history that the fair play rule was employed.
Now, they are set to take on Spain and Germany, with Costa Rica. On paper, it is the hardest challenge they have faced in all their appearances at the tournament.
Japan form ahead of World Cup 2022
Hajime Moriyasu's Japan was the best performing team from the Asian Football Confederation qualifiers. They topped their group in the second round, which they progressed directly to by being one of the top ranked teams in Asia, with eight wins from eight matches.
They moved on to the third round and finished in second place behind Saudi Arabia, winning seven, drawing one and losing two from 10 games. This earned them direct qualification to the World Cup alongside hosts Qatar, South Korea, Iran and Saudi Arabia. Australia joined them through the playoffs, making it the first time Asia would have six representatives at the tournament.
Japan had two players who hit 10 goals in the qualification: former Liverpool man Takumi Minamino and Yuya Osako of Vissel Kobe. Junya Ito of Stade De Reims in France was the top assister of the qualifiers, which also shows that they do not lack creativity in the team.
Japan also has a good representation abroad with players like Minamino, team captain Maya Yoshida, Takehiro Tomiyasu, Ko Itakura, Daichi Kamada and Takefusa Kubo. With a solid core of players like these who play their trade abroad, and their immense talent back home in the J-League, they're expected to be the best performing Asian team at the 2022 World Cup.
Form against Group E opponents
It is also important to have some information about Japan's form against their Group E opponents while you consider the World Cup Group E tips available for you to bet on.
Japan have faced Germany four times in their history (twice when Germany still went by West Germany). They have drawn twice and lost twice, with the most recent one being a 2-2 draw in 2018.
They have only faced Spain one time in their history, however, all the way back in 2001. They lost that match 1-0. Against Costa, they have played two matches which they won.
What to expect
Having to face Spain and Germany is no mean feat, but while you consider the World Cup Group E tips available, do not ignore the Samurai Blue. They're more than capable of causing an upset, just like they did in 2010 and 2018.
Your safest bet will be to bet on a third place finish, however, as the odds greatly favour the two European heavyweights in their group. And if you're going to bet on Japan games, consider staking a Goal-Goal bet in all their matches, because they possess amazing firepower to at least get on the score sheet, regardless of whatever result.
---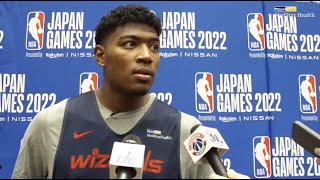 Warriors-Wizards games in Japan to woo fans, sponsors
AP - Sep 30
Japanese basketball fans will get to see NBA stars up close when the reigning league-champion Golden State Warriors take on the Washington Wizards in two preseason games.
---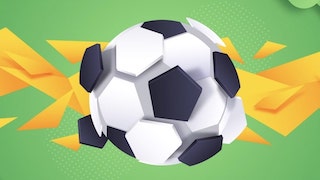 Online Sports Betting In Japan: How Popular Is It?
newsonjapan.com - Sep 29
Sports betting is becoming increasingly popular in Japan, with more and more people turning to the internet to place their bets.
---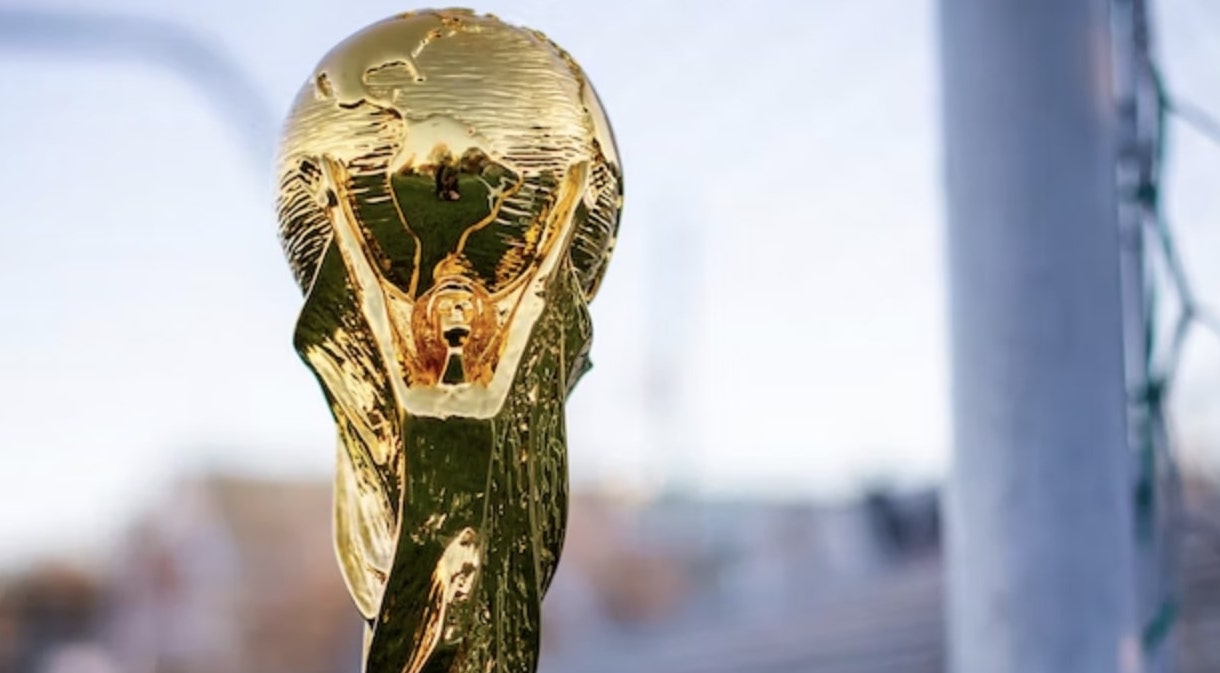 Japan finishes its preparation for the World Cup with a positive balance
newsonjapan.com - Sep 29
The 2022 World Cup in Qatar is less than 2 months away and Japanese fans are eagerly waiting for the display of the football national team in the first World Cup in an Arab country.
---
What's so special about Hokuseiho?
Sumostew - Sep 28
It seem everybody is raving about the young wrestler Hokuseiho and it's not just you... even the great Yokozuna Hakuho saw the potential in him when he was just 7 years old.
---
Rank-and-filer Tamawashi wins autumn sumo tournament
NHK - Sep 26
Mongolian-born Tamawashi has won the Autumn Grand Sumo Tournament.
---
Ohtani Shohei marks 14th win, 200th strikeout
NHK - Sep 25
In Major League Baseball, Japanese two-way star Ohtani Shohei of the Los Angeles Angels earned his 14th win and 200th strikeout. The Angels defeated the Minnesota Twins 4-2 on Friday in the Twin Cities.
---
Osaka pulls out of Japan Open with stomach pain
sportstar - Sep 22
Naomi Osaka's woes deepened when the struggling former world number one pulled out of Japan Open in Tokyo complaining of abdominal pain on Thursday.
---
"Shiko" The sumo exercise you need to try
Sumostew - Sep 20
Shiko is a basic sumo exercise but what makes this exercise so special? Shiko has a lot of benefits even if you aren't training to become a sumo wrestler. This exercise is great for mobility, pain management, and reduces stress that's been around for centuries!
---
Golf: 19-year-old Haruka Kawasaki becomes youngest winner of Japanese major
Kyodo - Sep 12
Nineteen-year-old Haruka Kawasaki stormed to a three-shot victory at the JLPGA Championship Konica Minolta Cup with an 8-under 64 on Sunday, becoming the youngest winner of the major golf tournament.
---
Japan national rugby team steps up training one year before World Cup
NHK - Sep 09
Thursday marks one year before the Rugby World Cup opens in France. Japan's national team is aiming to bolster its strength with a new goal and a new theme.
---
Sumo: Former yokozuna Hakuho to hold retirement ceremony in January
Kyodo - Sep 06
Former yokozuna Hakuho will hold his official retirement ceremony on Jan. 28 at Tokyo's Ryogoku Kokugikan, the winner of a record 45 grand sumo tournaments announced Monday in an online press conference.
---
A closer look at iconic Japanese circuit, the Fuji International Speedway
Asian Le Mans Series - Sep 06
The 富士スピードウェイ Fuji International Speedway is a circuit that has featured on the Asian Le Mans Series calendar in past seasons and we have some great memories from this iconic Japanese track!
---
Sports Page:
1
|
2
|
3
|
4
|
5
|
6
|
7