Spent mixed oxide fuel has been removed from a reactor at a nuclear power plant in western Japan in the first such operation in Japan, the plant operator said Tuesday.
Shikoku Electric Power Co said it pulled out one of the 16 MOX fuel rods from the No.3 reactor of its Ikata plant in Ehime Prefecture at 11:57 p.m. on Monday as part of maintenance work.
MOX fuel is made of plutonium and uranium extracted while reprocessing spent fuel and is a key component of resource-poor Japan's nuclear fuel recycling program. Using such fuel is also important for the country to reduce its stockpile of plutonium, which can be used to make nuclear weapons.
The No. 3 unit restarted operations in 2018 under stricter safety regulations introduced after the 2011 Fukushima nuclear crisis led to a nationwide halt of nuclear power plants. The reactor is among several rebooted units using MOX fuel.
Shikoku Electric plans to complete the removal of the 16 fuel rods within a few days and will load five new MOX fuel rods as part of the reactor's periodic maintenance work that started on Dec 26.
The spent MOX fuel rods will temporarily be stored in a cooling pool at the plant, since there are no reprocessing facilities in Japan at present.
定期検査中の愛媛県の伊方原発3号機で、使用済みMOX燃料の取り出しが始まりました。営業運転をしている原発としては初めてです。  四国電力によりますと、使用済みMOX燃料の取り出しは13日午後9時以降に始まり、順調に進めば16日までに16体の取り出しが予定されています。MOX燃料は使用済みの核燃料を再利用して作るもので、今回、営業運転をしている原発では初めて取り出されました。伊方原発3号機では取り出しの準備をしていた12日に制御棒1体を誤って引き抜くトラブルが起きていて、予定していた作業の開始が遅れていました。国は使用済みMOX燃料の再利用を検討していますが、実用化できておらず、今回、取り出された燃料は伊方原発のプールで一時保管されます。
Jan 26
Health authorities in Japan have confirmed the country's third case of the new coronavirus.
(NHK)
Jan 25
Narita Airport east of Tokyo is crowded with tourists from China as the Lunar New Year holiday period gets underway.
(NHK)
Jan 25
A former care home worker accused of mass killings in Japan has rejected his lawyers' argument that he is mentally unfit to stand trial.
(NHK)
Jan 25
A panel of Japanese experts says that over the next 30 years, many people living along the Nankai Trough face a higher chance of experiencing a deadly tsunami than being injured in a traffic accident.
(NHK)
Jan 25
To encourage more customers to go digital, Japan's largest bank is offering depositors who give up their paper bankbooks a ¥1,000 reward.
(Japan Times)
Jan 24
Prime Minister Shinzo Abe told parliament on Thursday the government will ask airlines to make announcements on flights from China urging passengers to notify cabin crew if they feel ill, as a new coronavirus continues to spread.
(Kyodo)
Jan 23
A woman and three children were found stabbed to death in a car in a park in Iwaki, Fukushima Prefecture, on Wednesday morning.
(Japan Today)
Jan 23
The last train schedules in and around the Japanese capital will be extended by up to two hours during the Tokyo 2020 Olympic Games.
(NHK)
Jan 23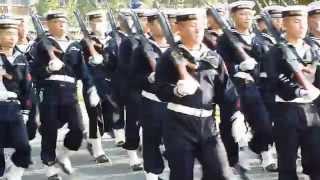 The first female student was admitted to Japan's national naval submarine academy Wednesday after the end of a ban on women on the country's submarines.
(Japan Times)
Jan 23
The smelt fishing season has begun at last on a frozen lake in Gunma Prefecture, central Japan. It started 10 days later than usual because of higher temperatures.
(NHK)
---