Japan weighs $350 handout as part of energy aid package
政府 低所得世帯に5万円給付で調整 物価高騰対策
Japan could distribute 50,000 yen ($350) in cash handouts to low-income households as early as fall under a new relief package for those hurt the most by surging food and energy prices.
With pricier resources and a weakening yen accelerating inflation in Japan, the government is weighing a round of fresh assistance to ease the public's mounting pain. The cash assistance would apply to households earning too little to pay local income taxes. Significantly more than 10 million are expected to qualify for the payments, which would be funded by the government's budget reserves for fiscal 2022.
Japan had distributed 100,000 yen to low-income households back in fiscal 2021 to blunt the economic blow of the coronavirus pandemic.
The government will separately continue to subsidize oil distributors in October and beyond to curb the rise in gasoline prices. It will consider funding the extension through December out of its budget reserves. ...continue reading
Sep 07 (TBS NEWS) - 物価の高騰が続く中、政府は住民税が非課税の低所得世帯を対象に1世帯あたり、5万円を給付する方向で調整していることがわかりました。 ...
continue reading
---
Japan expels Russian consul in tit-for-tat move
themoscowtimes.com - Oct 05
Japan has ordered a senior Russian official stationed in the country to leave in retaliation for the expulsion of a Japanese diplomat over alleged spying, the foreign ministry said Tuesday.
---
N.Korean missile flies over Japan, lands in Pacific
NHK - Oct 04
The Japanese government says a North Korean missile has flown over Japan and fallen into the ocean.
---
Japanese emperor Naruhito to take MRI test in November
AFP - Oct 04
Japan's Emperor Naruhito, 62, will have an MRI scan of his prostate after doctors detected "somewhat concerning indications" in health exams, the palace said on Monday.
---
ANA to test sharkskin-like film on planes to reduce fuel consumption
NHK - Oct 04
All Nippon Airways says it will test attaching sharkskin-like film to its aircraft. The trial using what's called riblet technology is expected to help reduce fuel consumption and CO2 emissions.
---
What is the Japanese prime minister's military strategy?
Al Jazeera - Oct 04
Fumio Kishida wants to boost the country's military capabilities over the next five years.
---
Are Japanese not workaholics!?
Japanese Comedian Meshida - Oct 04
Japanese employees are famous for working long hours but labor productivity is very low when it comes to work efficiency.
---
Japan sees higher percentage of deaths at home in pandemic's 2 years
NHK - Oct 04
Japanese government statistics show the percentage of people who died at home rose over the last two years of the COVID-19 pandemic.
---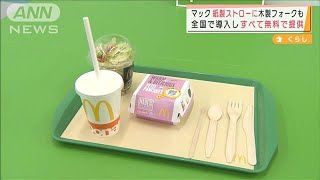 McDonald's switches to paper straws, wooden utensils across Japan
Nikkei - Oct 04
McDonald's Japan will adopt paper straws and wooden utensils at all locations starting on Friday, a move that the fast-food chain expects will eliminate 900 tonnes of plastic waste a year, Nikkei has learned.
---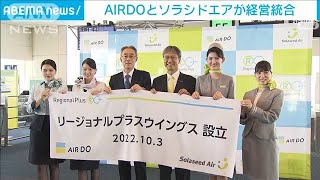 Japan's AirDo and Solaseed Air complete merger
smartaviation-apac.com - Oct 04
Japanese carriers AirDo and Solaseed Air merged their operations on Monday to cut costs and create a stronger business in the face of greater business uncertainty.
---
Kishida pinning hopes on big-spending tourists to revive economy
Japan Today - Oct 04
Japanese Prime Minister Fumio Kishida pledged Monday to revive the nation's pandemic-battered inbound tourism industry by setting a new goal of increasing foreign tourists' total spending to more than 5 trillion yen annually.
---
Japan's business mood worsens in third quarter, Bank of Japan 'tankan' survey shows
Reuters - Oct 03
Japanese manufacturers' business mood worsened in the three months to September, a central bank survey showed on Monday, bolstering views that the weakening yen and its inflationary impact on business costs undermined a fragile economic recovery.
---
Man arrested over fire that killed 2 people in apartment building for homeless people
Japan Today - Oct 03
Police in Kita-Hiroshima, Hokkaido, have arrested a 67-year-old man on suspicion of murder after the two-floor apartment building for homeless people, in which he lived, was set on fire, killing two people.
---
Politics Page:
1
|
2
|
3
|
4
|
5
|
6
|
7