Toei Kyoto Studio Park, also known as Toei Uzumasa Eigamura, is central Japan's overlooked theme park.
Universal Studios Japan, located over the prefectural border in Osaka, seems to get all the flashy stuff, like the Wizarding World of Harry Potter, a limited-time Final Famtasy roller coaster, and the upcoming Super Nintendo World expansion.
But this summer, Toei Eigamura is getting a new attraction that's going to be very hard to ignore: a gigantic, possibly life-sized Evangelion statue.
We say "possibly life-sized" because in addition to being vague about several plot points and the meaning of much of its symbolism, the Evangelion anime franchise is notoriously fuzzy on exactly how big the Evas are, other than giant enough to qualify as part of the "giant robot" genre. What we do know for sure is that Toei Eigamura's Eva Unit-01 statue, whose torso rises from a pool of blood-red LCL, will be 15 meters (49.2 feet) tall, making its upper body completely to scale for certain scenes in the series. As further proof of this, visitors will have the opportunity to stand on Unit-01's palm and pose for pictures.
But why settle for just hopping on Unit-01's hand, when you can hop into its entry plug, the cylindrical cockpit from which the mecha is controlled? According to the statue's backstory, the Kyoto branch of Evangelion manufacturer/operator Nerv is recruiting new Eva pilots, and candidates will be subjected to various aptitude tests, culminating with taking a seat in the entry plug, grabbing the controls, and measuring your synchronization rate.
Jul 10
The number of new daily coronavirus infections in Tokyo hit a single-day record of 224 on Thursday, the metropolitan government said.
(Japan Today)
Jul 10
Officials of Tokyo's Shinjuku Ward say they will offer 100,000 yen, or about 930 dollars, to residents infected with the coronavirus.
(NHK)
Jul 10
A 24-year-old woman in custody after she caused the death of her 3-year-old daughter by leaving her alone at their residence for more than one week barricaded her inside with furniture, police have revealed, reports Fuji News Network (July 9).
(tokyoreporter.com)
Jul 10
Japan will tighten its criteria for supporting exports of coal-fired power plants amid criticism that the practice goes against global efforts to curb global warming.
(Japan Times)
Jul 10
The tourism industry in Japan came to a screeching halt earlier this year with the beginning of the coronavirus pandemic, as pretty much the whole country stayed home for both cherry blossom season and the Golden Week vacation period, two of the spring's busiest travel periods.
(soranews24.com)
Jul 10
The Tokyo Olympic and Paralympic organizing committee will issue ticket refunds to people unable to attend the games due to their one-year postponement, sources close to the matter said Thursday.
(Japan Times)
Jul 09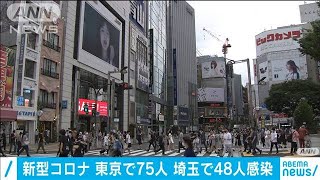 Japanese authorities reported Wednesday that 157 more people have been infected with the coronavirus.
(NHK)
Jul 09
Pounding rain that already caused deadly floods in southern Japan was moving northeast Wednesday, battering large areas of Japan's main island, swelling more rivers, triggering mudslides and destroying houses and roads. At least 58 people have died in several days of flooding.
(Japan Today)
Jul 09
Struggling businesses and other clients have left Japanese banks with record outstanding loans for a third straight month.
(NHK)
Jul 09
Carlos Ghosn, the former Nissan Motor Co chairman, wired $862,500 last year to a company managed by one of the two men who later helped him escape from Japan, U.S. prosecutors said in a Tuesday court filing.
(Japan Today)
---