What you need to know before registering on a dating site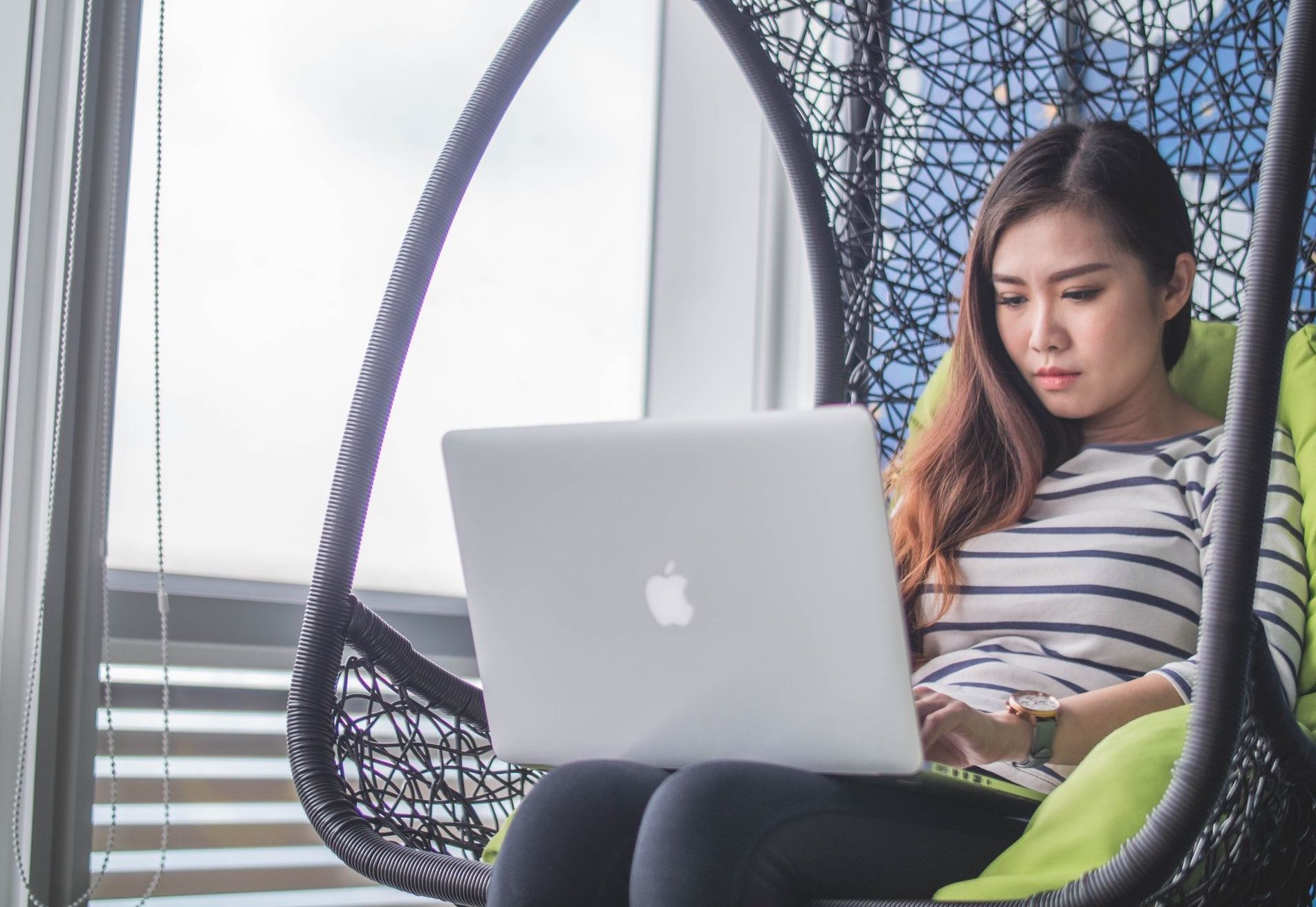 In 2016, a team of American scientists conducted an interesting experiment. They gathered a group of students and set them the task of making new acquaintances over a certain period of time. To start with, each participant in the experiment underwent a medical examination.
The results were very interesting:
New acquaintances had a positive impact not only on the psycho-emotional, but also physical health of the participants.
Many managed to overcome their anxieties during the experiment.
Most of the students reported feeling inner harmony through meeting new people.
This experiment once again proved that a human is a very socially dependent being. And that it is critically important for us to constantly expand our circle of acquaintances, and not to close in on ourselves. But then a logical question arises: how and where to get acquainted in the modern world?
Dating sites are effective only with the right approach
If you use a dating site solely to find interesting chat partners and new friends, then there are no special rules. Choose any site you like, register an account, meet, chat and have a good time. By and large, any site or application with a lot of users will suit you.
However, if you have a more specific goal — to find your soulmate — it's more difficult. The search approach will be different. To simplify your task a little and avoid mistakes, we want to give you some practical advice.
Do not use paid apps at the initial stage and do not rush to pay for premium access
Almost all popular dating sites and apps are free to use, albeit with limited functionality. Tinder, Badoo, Match — they don't require you to pay to use them right away. So take your time. Evaluate the free functionality, study in detail what a premium account will give you and whether you really need it. We recommend paying special attention to those sites that give full access to all functions during the trial period. An example of such a platform is CooMeet. New users have access to all the functionality without restrictions. We recommend exploring it. If you like it, you can pay for premium access and continue using the service.
To register on the site or dating app, use a new email address
There are at least two reasons for doing this:
Using a new email address is primarily about additional privacy and security. If you unknowingly register on a fraudulent site, fraudsters will not be able to access your accounts on other web resources where you used your regular email address.
A new email address will also provide you with more anonymity. Your friends, acquaintances and colleagues will not be able to find you by email address.
In any case, starting a new email account is a matter of a couple of minutes. Better to be safe. Plus, remember to use complex and unique passwords. Not all dating services are reliably protected from hacking. If possible, use two-factor authentication if it is supported on the selected site.
Choose carefully what personal data you are willing to share with the site
If you are not sure about the dating site you are registering on, we advise you to be very careful about what information you share with it. Email, phone number, residential address — all this data, in theory, can be used by scammers.
Also, be vigilant when interacting with new people. Do not disclose your income, address, travel plans, etc. Hackers can use this information for criminal purposes.
Beware of scammers
To continue the previous point, don't EVER transfer money to strangers under any pretext! If the other user suddenly starts asking you for money for treatment, for a ticket to visit you or for something else, do not even hesitate, they're deceiving you (it's known as 'catfishing').
During the coronavirus pandemic, online fraud has reached a whole new level. If earlier only 10-15% of dating site users reported that they had encountered scammers, now this number can reach 20-30% depending on the country. And sometimes even more.
Watch not only what you write and say, but also what gets into the frame if you interact via video. Remove or hide bank cards, any personal documents, invoices and anything else that can somehow help an attacker to get your personal information, even things that might provide a clue to your location (street signs outside the window, for example).
Don't agree to an offline meeting before a video date
Nowadays, no one needs to be in a hurry. If you've met a person, communicated with them only by texting, and they're already asking you on a date, take your time. We recommend that you start with a video meeting. Fortunately, today all popular dating sites have already implemented video chat functionality. Or you can use services that were originally designed specifically for video communication. For example, cam chat application CooMeet and similar sites. This will allow you to quickly study the other user, understand what kind of person they are, what their real intentions are and whether you are ready to meet with them in real life to take your acquaintance to the next level.
Live cam chat: improve communication skills and expand your circle of communication without any extra effort
In some situations, classic dating sites and apps are really not the best choice for finding a soulmate. They take a lot of time, require perseverance and a great deal of input from you. If you are not one of those people who are willing to spend several hours a day searching, we recommend using webcam chat.
Random cam chat is a type of platform that connects random users via video link. For this, in most cases, registration is not even required. One click, and in a couple of seconds you are already talking with a new person. No extra steps or wasted time. Great examples of cam to cam chats are OmeTV, Chatspin, Omegle and CooMeet. The principle of their work is almost identical, only the search filters and some functionality differ. For example, Omegle has a search for people by interest, and coomeet.com/camchat knows how to connect men only with girls.
Popular webcam chats are now no less useful than large dating sites and applications. We advise you to try at least a few to find the best option for you. We guarantee you'll love this format!
Online dating can be hassle-free
So what conclusions can we draw?
First of all, online dating is easy. Most modern people have no difficulty in using a variety of sites.
Secondly, when getting acquainted on the Web, you need to remember at least the basic rules of safety on the Internet.
And thirdly, you should not limit yourself if you feel the need to make new acquaintances. Because any social distancing can worsen your emotional and even physical health.
We hope our recommendations will help you make online dating easier, safer and more productive. We wish you good luck and only pleasant new friendships!
---
Tokyo University students protest end of coronavirus relief measures
NHK - Aug 06
Students at the University of Tokyo are protesting the termination of make-up exams for people who are unable to take scheduled tests because of the coronavirus.
---
Japan eyes shift in skilled-worker visas toward food production
Nikkei - Aug 04
Japan will consider revamping its quotas for visas issued to skilled foreign workers, putting more emphasis on production of ready-made meals and less on restaurants and hotels to reflect changes in demand amid the pandemic.
---
Rugby School Japan to open in September 2023
ie-today.co.uk - Aug 04
Rugby School Japan (RSJ) is scheduled to open in September 2023. The new facility will be the Rugby School Group's (RSG) second international school, following the opening of Rugby School Thailand five years ago.
---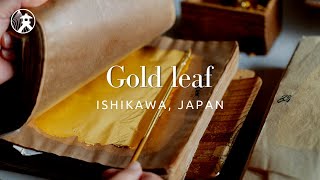 Japan's traditional crafts are struggling to survive the country's population decline
NPR - Jul 30
In a cramped room, Shinichi Netsuno sits cross-legged on a thin mat and guides a stack of specialized paper as it's pounded by a mechanical hammer. In between each sheet is a small square of gold leaf.
---
Being a "Foreigner" English Girl Born in Japan | Japanese is My Native Language! ft. Jazmine
Max D. Capo - Jul 29
Jazmine Sachiko Ross is born and raised in Ishikawa prefecture Japan, and despite having both English parents, she only went to Japanese public schooling her entire life.
---
About 80% of Vietnamese, Cambodian trainees in Japan owe debt
Nikkein - Jul 29
More than half the foreign technical trainees in a recent survey took on an average of 540,000 yen ($3,950) in debt to come to Japan, with around 80% of trainees from Vietnam and Cambodia carrying such debts.
---
Japan aims to restore foreign student numbers to pre-pandemic level in 5 years
NHK - Jul 29
Japan's education ministry says it aims to restore the number of foreign students in the country to the pre-pandemic level in around five years.
---
Teacher arrested for filming up girl's skirt
Japan Today - Jul 25
Police in Matsue, Shimane Prefecture, have arrested a 30-year-old elementary school teacher on suspicion of disturbing the public peace after he filmed up a teenage girl's skirt with his smartphone camera.
---
Survey finds obesity rates fell, but eyesight worsened among Japanese schoolchildren
soranews24.com - Jul 25
Obesity rates among Japanese school students have started falling after they climbed sharply between the end of 2019 and throughout 2020.
---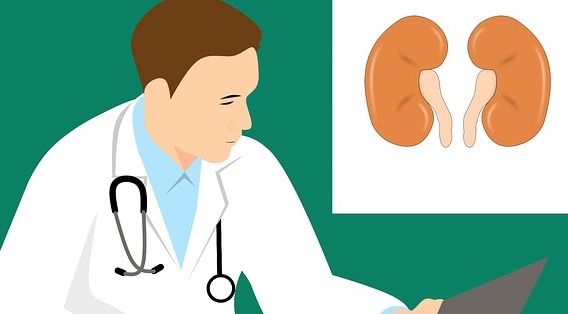 5 Tips on How to Prepare Your Child for Kidney Transplant
newsonjapan.com - Jul 25
Major procedures like kidney transplants are already quite daunting for adults to think about.
---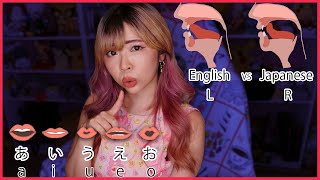 DESU or DES? Pro Japanese Pronunciation Tips
Japanese Ammo with Misa - Jul 23
How to correctly pronounce desU or deSS? masU or maSS?
---
Japan's only 'baby hatch' offers mums a safe and anonymous place to give up newborns
South China Morning Post - Jul 22
For 15 years, a hospital in southern Japan has been the only place in the country where a child can be anonymously and safely abandoned.
---
Education Page:
1
|
2
|
3
|
4
|
5
|
6
|
7