Behind the Counter at a local Japanese Okonomiyaki Restaurant
Today, we're going to a Tokyo hidden gem family owned, father and son Okonomiyaki Teppanyaki restaurant, called Saya in Sendagaya Tokyo.
The restaurant was opened 27 years ago, and Yusuke, the owner's son, runs the shop these days with plans to carry on the family business in the future. In the morning he first prepares the Osakayaki, an osaka style okonomiyaki which takes about 30 minutes to cook. It's a popular dish that many customers order so he starts cooking it in advance to minimize customer wait times. Okonomiyaki itself is a Japanese-style pancake. It's usually made with flour, eggs, yam, cabbage, and any other proteins as one prefers and it's often flavored with dashi. It's eaten as a meal or snack in Japan. It appears simple and easy enough to make but even slight differences in how it's cooked and the ratio of the ingredients used can quickly yield an inconsistent dish. Only a true chef can create a consistent okonomiyaki that their customers can come to enjoy time after time. And hence why each okonomiyaki restaurant is unique in itself. ...continue reading
---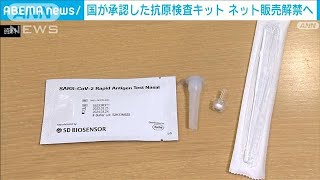 Health ministry to approve online sales of antigen coronavirus test kits
NHK - Aug 18
Japan's health ministry has decided to approve online sales of antigen coronavirus test kits if they meet certain conditions such as their accuracy is on a par with government-approved products.
---
Apple Store in Tokyo's Ginza moves to groundbreaking wood building
Nikkei - Aug 18
The Apple Store in Tokyo's upscale Ginza district will move this month to Japan's first 12-story building made of a fire-resistant wood and steel construction.
---
Fujita to become youngest professional "go" player at age 9
Jiji - Aug 18
Reo Fujita, a 9-year-old Japanese elementary school third-grade boy, will become the youngest professional "go" player on Sept. 1, an association for the traditional board game said Wednesday.
---
State funeral for former Japanese leader Shinzo Abe faces growing public backlash
South China Morning Post - Aug 18
Opposition is growing in Japan over the decision to hold a state funeral for the late former leader Shinzo Abe.
---
Why are there many single people in Japan?
Japanese Comedian Meshida - Aug 18
Nowadays in Japan for people 50 years old the unmarried rate for men is 23% and women 14%.
---
Japan's government launches competition to get people drinking
theguardian.com - Aug 18
The Japanese government has launched a nationwide competition calling for ideas to encourage people to drink more alcohol after a change in attitudes among the young resulted in a slide in tax revenues.
---
The History of the Japanese Candlesticks
newsonjapan.com - Aug 18
Japanese candlesticks (Japanese candles) are one of the most popular tools for analyzing financial markets.
---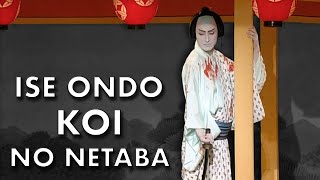 "Love's Dull Blade and the Ise Dances"・Ise Ondo Koi no Netaba EXPLAINED (1796)
Kabuki In-Depth - Aug 17
Ise Ondo Koi no Netaba ("The Ise Dances and Love's Dull Blade"), written in 1796 and first performed at the Kado no Shibai in Osaka, remains one of the most beloved works in the sewamono repertoire, with major acting traditions in both Kamigata and Tokyo.
---
Syphilis cases surging in Japan with annual number likely exceeding 10,000
NHK - Aug 17
Syphilis is spreading in Japan faster than it has in more than two decades. Experts say cases of the disease are likely to exceed 10,000 in one year.
---
Number of suicides in Japan increased 8,000 due to pandemic, study finds
Japan Times - Aug 17
The coronavirus pandemic led to 8,000 more suicides in Japan between March 2020 and June 2022 than would have been expected without it, a recent study has calculated.
---
Ex-Olympic organizing committee director, 3 others arrested
NHK - Aug 17
A former director of the Tokyo Organising Committee of the Olympic and Paralympic Games has been arrested on suspicion of accepting bribes.
---
Former AKB48 idol Minami Minegishi who famously shaved her head announces marriage
Japan Today - Aug 17
On August 16, Minami Minegishi, a former member of the idol group AKB48 and TV personality, revealed that she had gotten married.
---
Food Page:
1
|
2
|
3